The most common theory, which attributes the sculptural work to workers of different origins, has been countered by a more recent hypothesis alleging that the decorations were made by a single team of master stone masons who came to Sicily from the south of France.
he aisles, the sides of which form a perfect square (47×47 m), are marked by twenty-six ogival arches, supported by 228 smooth, inlaid, coupled columns. The columns' bases bear motifs of stylised leaves, rosettes, lion's paws, beasts, men and animals in groups, frogs and lizards. Capitals
rest on the columns, decorated and historiated with biblical episodes, followed New Testament and genre
scenes, in addition to those inspired by medieval symbolism
and bestiaries.
The sculptural work also alternates figurative decorations with mythological, botanical, symbolic and allegorical themes and floral elements that, not present in the cloister garden
, instead remain impressed in the marble.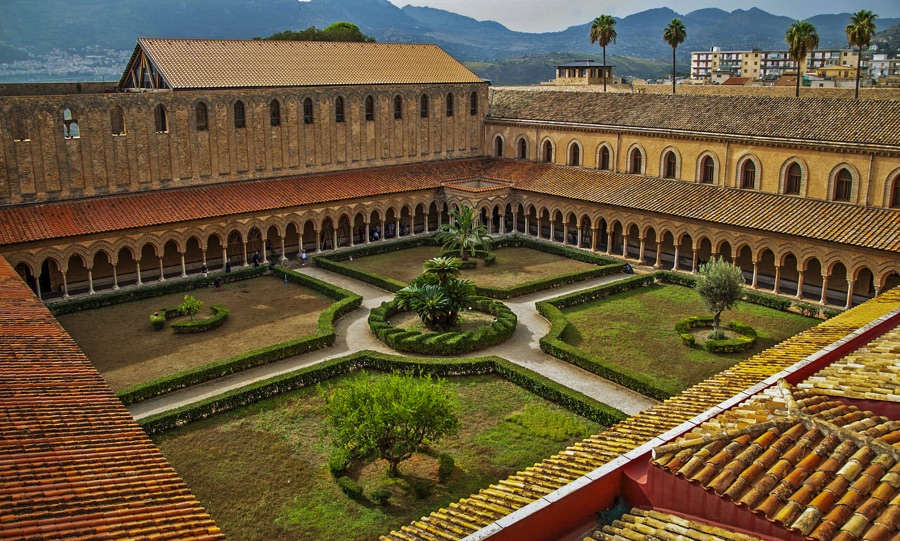 Among the scenes sculpted on the capitals, the following are depicted: the Original Sin, the Expulsion (of the progenitors) from Paradise and the killing of Abel, taken from the Old Testament; the Resurrection of Christ, the Annunciation, the Flight into Egypt, the Presentation in the Temple, the Visitation of Mary and Elizabeth, St. Joseph receiving the Announcement from the Angel, the Annunciation to the Shepherds and the Adoration of the Magi from the New Testament.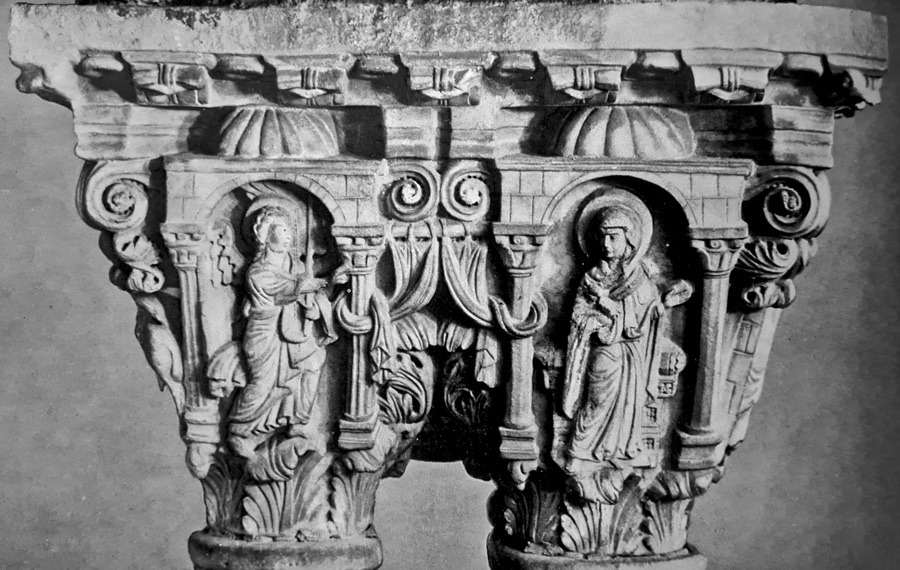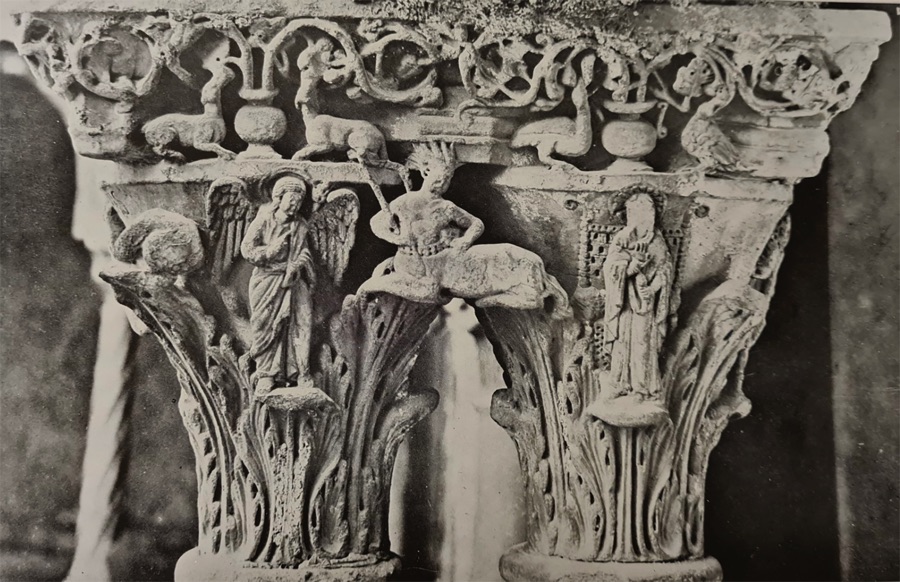 There is also a special "Cycle of the Months", arranged according to the four seasons: winter, spring, summer, autumn. In the south-west corner, the Mission of the Apostles is depicted and, in the south-east corner, isolated figures representing the church and the prophets are shown.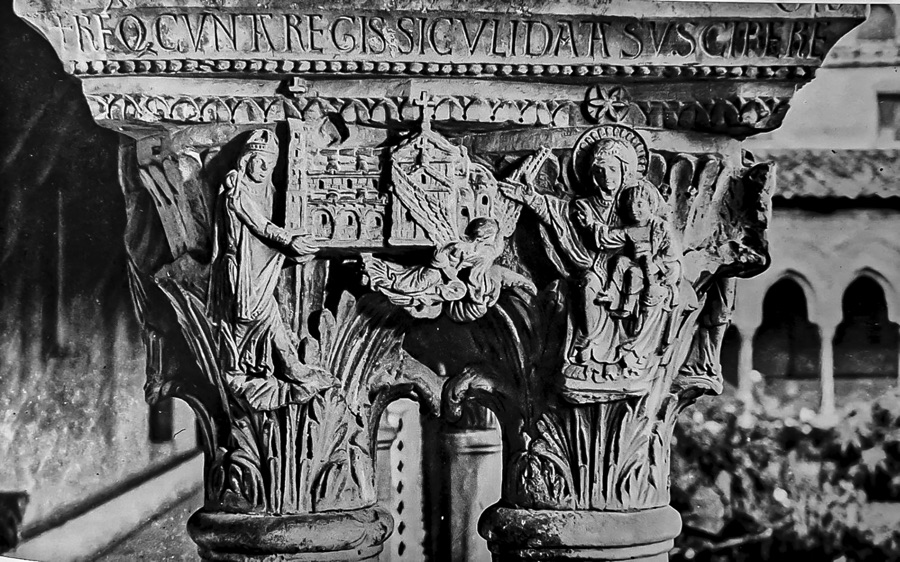 A scene with great political significance is that of the "dedication". Mirroring what is already depicted in the mosaic cycle in the apse area inside the Cathedral, King William is depicted kneeling while offering the model of the Cathedral as a gift to the Virgin Mary.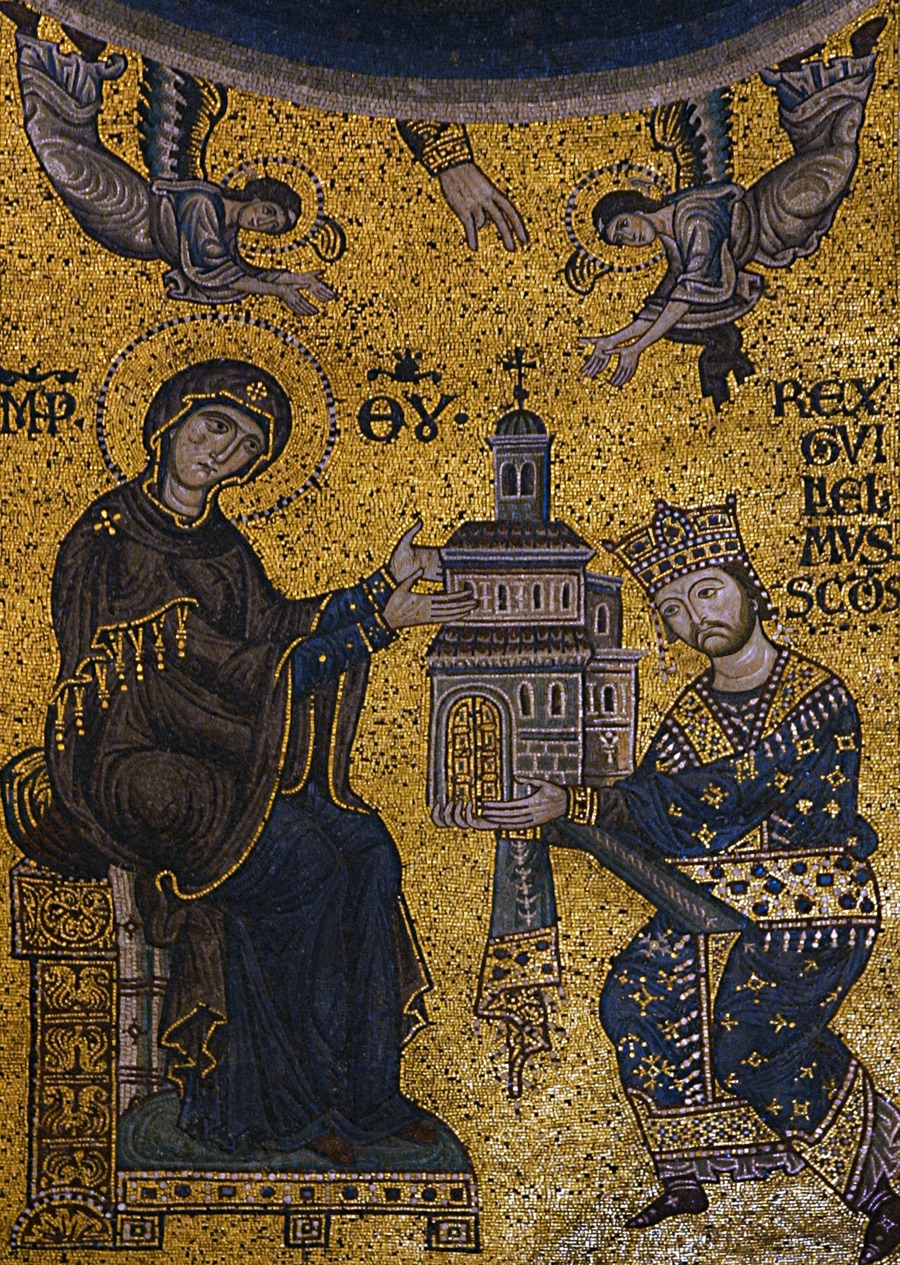 The classical and Romanesque Provençal style is combined with an Islamic architectural style, which is reflected in the ogival arches
, which have a characteristic archway made up of an all-round curb, with a truncated base.