The main façade, rising to the west, is enclosed between two imposing square towers with a pyramid-shaped apex.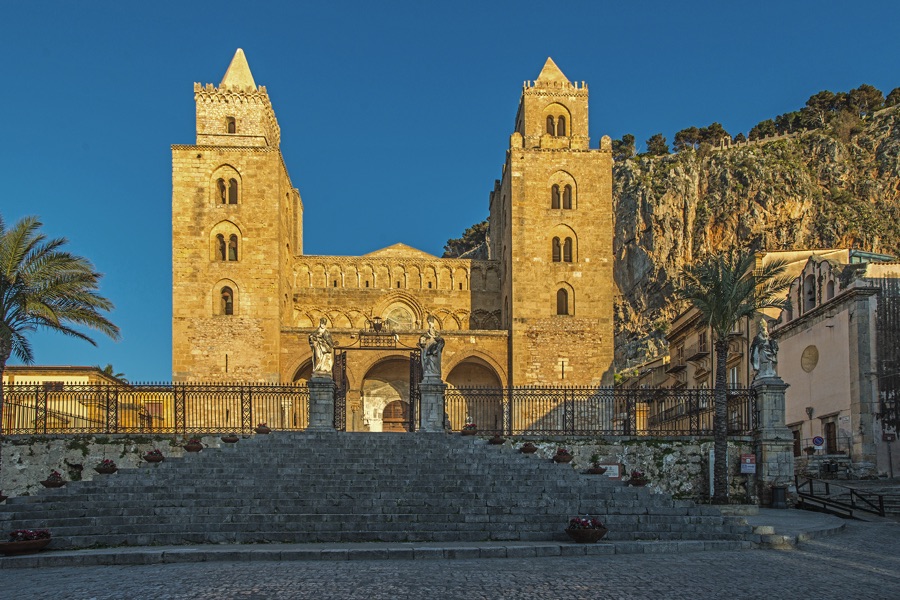 They are a reminder of its original function as Ecclesia Munita
, a fortress church, with a series of multi-level walkways, now uncovered, built within the thickness of the walls, connecting the two towers to the transept, in defence of the Cathedral.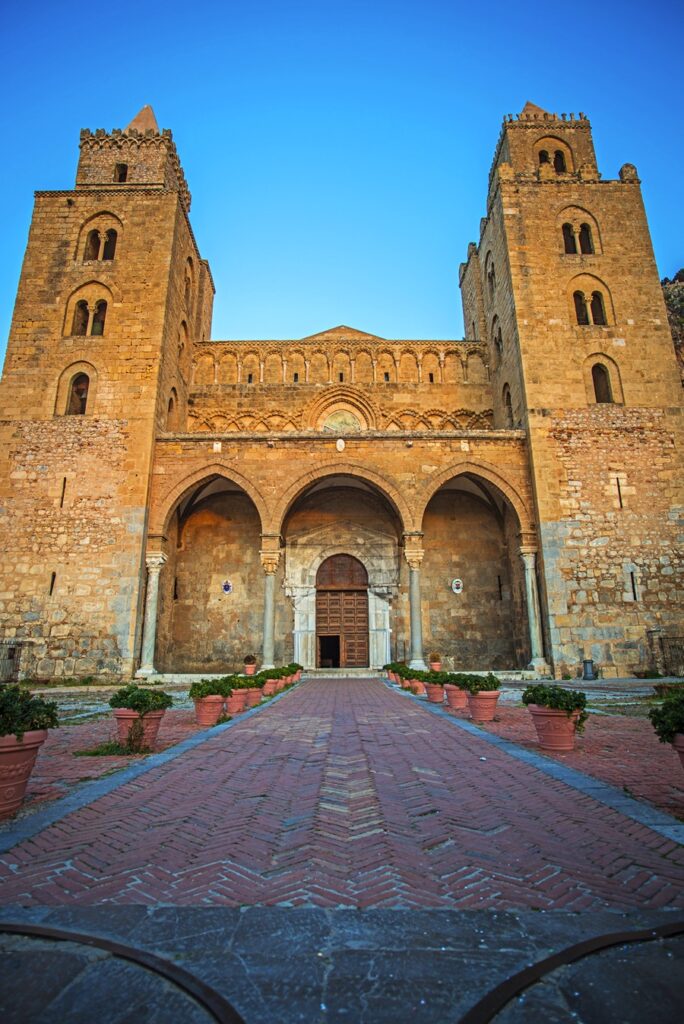 The front elevation of the religious building, restored at the end of the 15th century, is home to the protruding body of the tetrastyle portico
, built by magister Ambrosius da Como
. It was divided into three large arches, with two lateral ones with pointed arches
and a central full centre one
, supported by four columns. The dynamism of the ribbed cross vaults
which fill the roof of the portico echoes the decorations of the ancient gateway
, preserved over the centuries.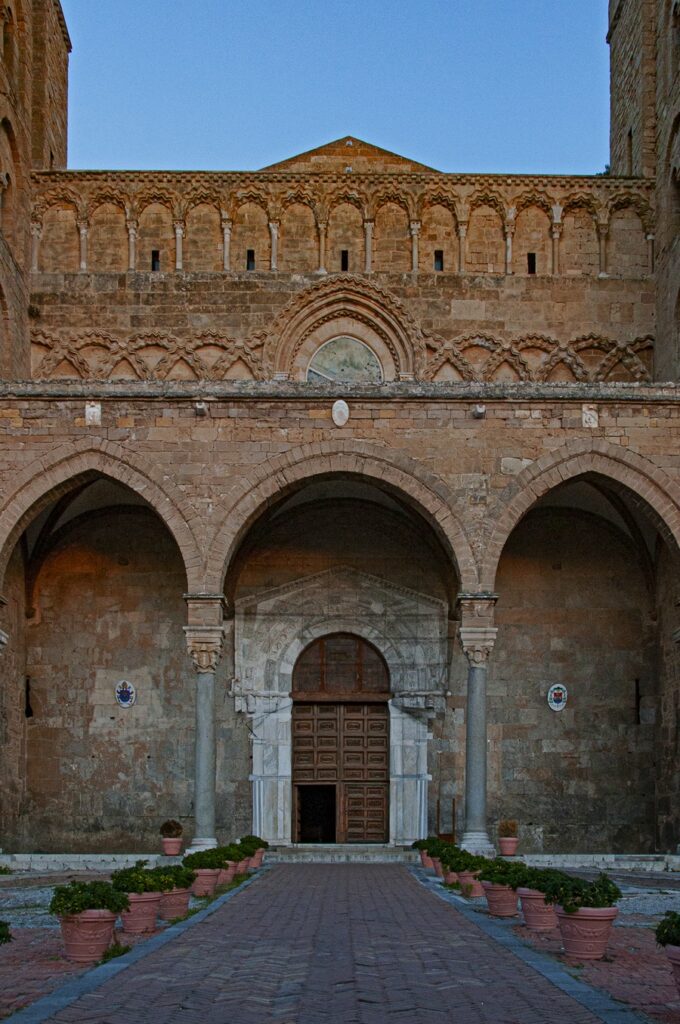 In addition to the monumental marble portal that ennobles the façade, whose creation dates back to the initial cathedral project, there are two further orders. The first order is marked by an elaborate row of four blind pointed arches on each side, which intersect each other, interrupted only at the centre by a large window bearing an inscription dated 1240, referring to Giovanni Panittera
, a testimony to his work on the elevation of the Cathedral.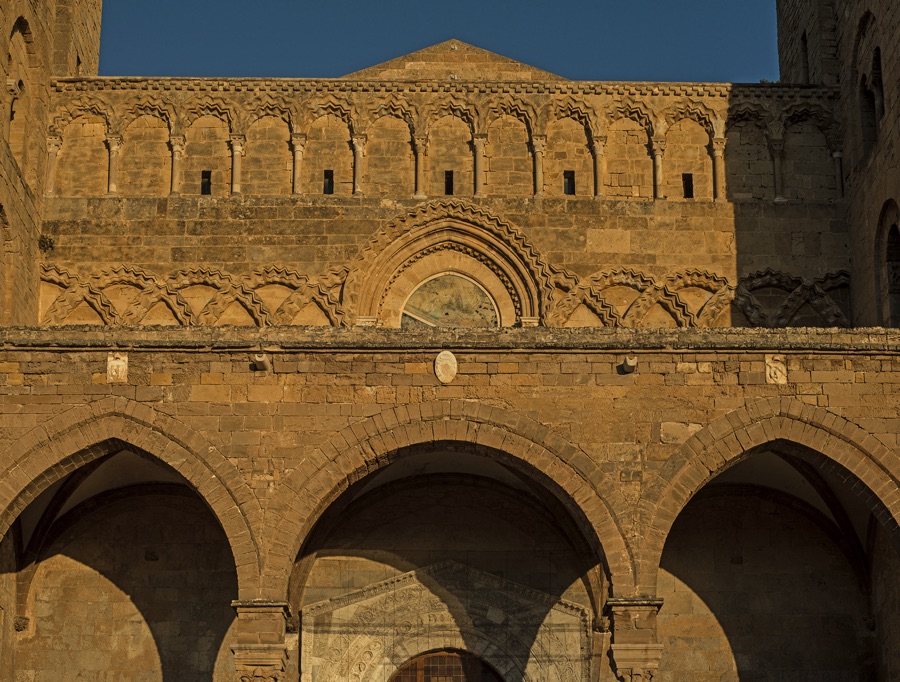 The last level differs from the one below due to the presence of decorative elements of simpler workmanship.