Over the centuries, a number of hypotheses have emerged regarding the foundation of the Cathedral of Monreale. The most widely known of these is that William II
, overcome by tiredness during a hunting trip inside the Royal Park created by Roger II
, dozed off under the fronds of a majestic carob tree and witnessed the apparition of the Virgin Mary in a dream.
After having revealed to him the secret of a " truvature
", she told him that he should build a temple there, dedicated to her.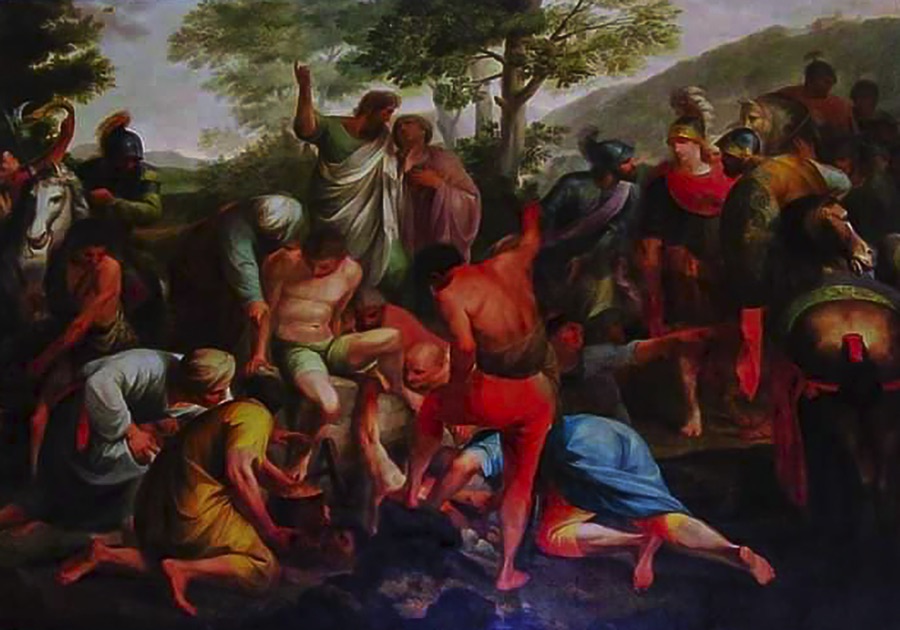 The episode, linked to the dream, was artistically recounted in a painting by Gioacchino Martorana
, currently kept in the Diocesan Museum of Monreale. The story of the discovery of treasure was represented in the large painting by Giuseppe Velasco
, which adorns the staircase of the former Benedictine convent complex.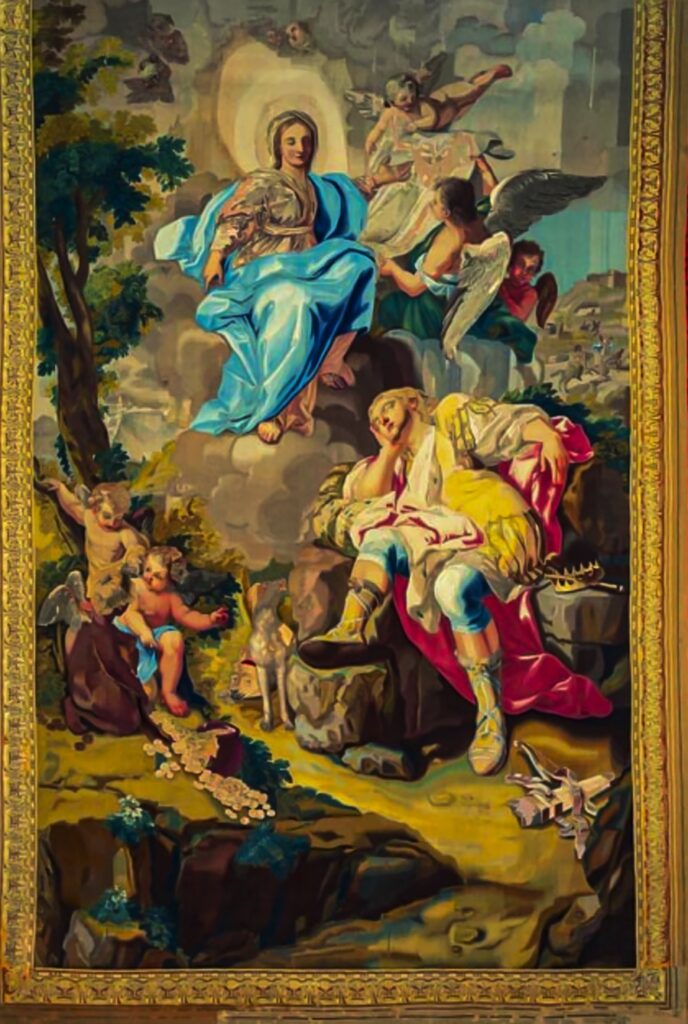 The construction of the Monreale Cathedral, which was characterised by a multifaceted stylistic syncretism, not only underlined the clear intention to promote political harmony between different civilisations, but also reflected the profound religious nature of the Norman sovereign. He succeeded in consolidating the influence of Western Christianity by engaging in a fruitful and calm dialogue with the Byzantine-Oriental and Muslim-Arab cultures from the year of his coronation in 1172.
Alongside the Cathedral, surrounded by a flourishing natural setting, work began on the foundation of the Royal Palace
in the same year, followed in 1176 by the construction of the Benedictine Monastery
adjacent to it. The construction of the entire Benedictine complex of Monreale also reflects the self-celebratory intent of William II, who aimed to compete with Archbishop Gualtiero
's reconstruction of Palermo Cathedral in terms of magnificence..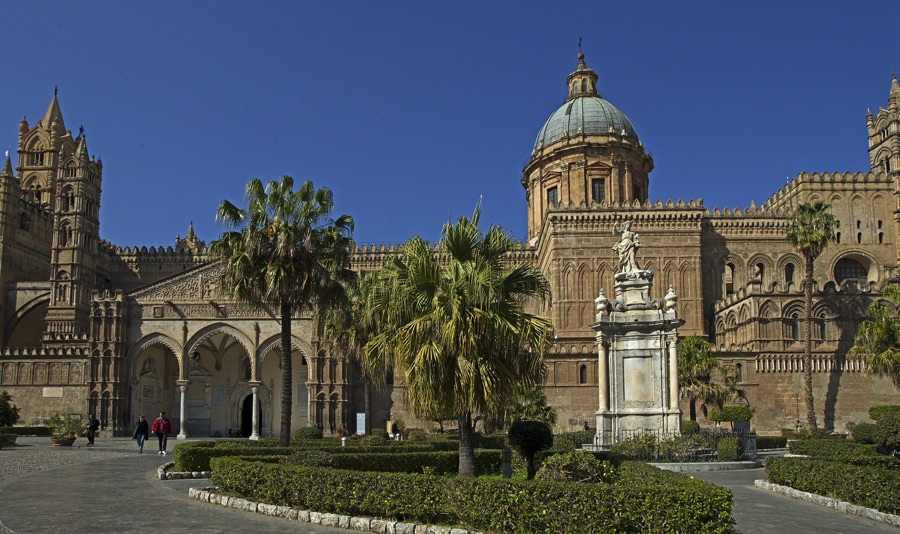 However, while both advocated for the strengthening of Western Latin historical and religious traditions in Sicily, they had different goals. Through the golden mosaics decorating the interior of the Monreale Cathedral, the Norman king manifested the importance of an intimate dialogue between the work of art and the observer, with the precious pictorial cycles taken from the stories of the Holy Scriptures. On the contrary, the Archbishop of Palermo focused on the external beauty of the Cathedral, as a symbol of the power of the spirit, manifested through a rich architectural palimpsest.