The first survey of the royal tombs dates back to 1781, during the restoration of the Cathedral
, when they were moved from their original location in the Presbytery to the new chapel at the beginning of the right-hand nave.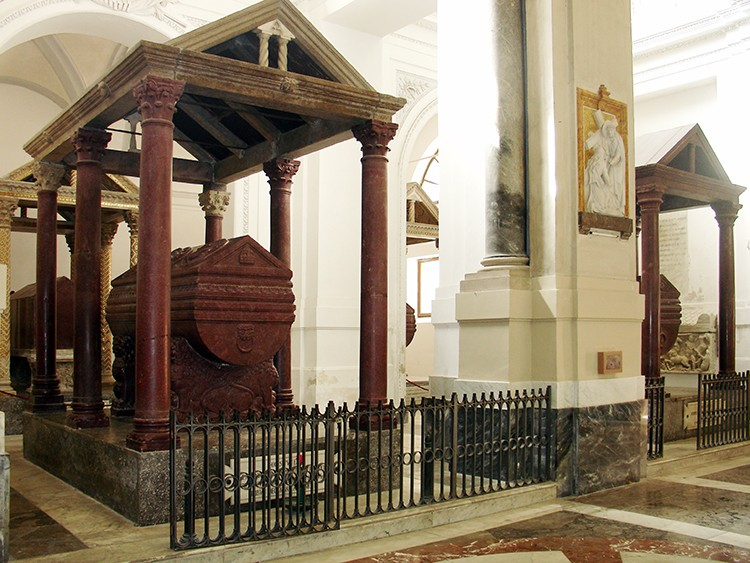 The opening of the sarcophagus of Emperor Frederick II was carried out by Francesco Daniele, with the help of Canon Rosario Gregorio. Unfortunately, during this intervention the sarcophagus suffered some damage, especially when the lid was moved back into place, but it was found that there were two more bodies inside, besides the emperor. A  subsequent survey
was carried out between 1994 and 1998 in a non-invasive manner, using innovative equipment, to conduct examinations, scientific X-rays and DNA sampling. In addition to the body of Frederick, the study confirmed the presence of two other corpses inside the tomb.

One of these corpses has been identified as Pietro d'Aragona, while the other belonged to an unidentified woman. The sarcophagus of Constance, on the other hand, was opened for the first time in 1491 by Viceroy Ferdinand de Acuña. Numerous jewels were found, including the sumptuous  crown
, made in the Palermo tiraz
, five rings and a silver plaque
.