The king's private chapel was built as a basilica in the form of a Latin cross
, with a longitudinal plan and three naves
, separated by five pointed arches
on each side, on piers supported by columns and capitals in a composite style.
The sixteen columns, including those that also support the triumphal arch
and the arches of the prothesis
and the diaconicon
, are of granite and cipolin marble.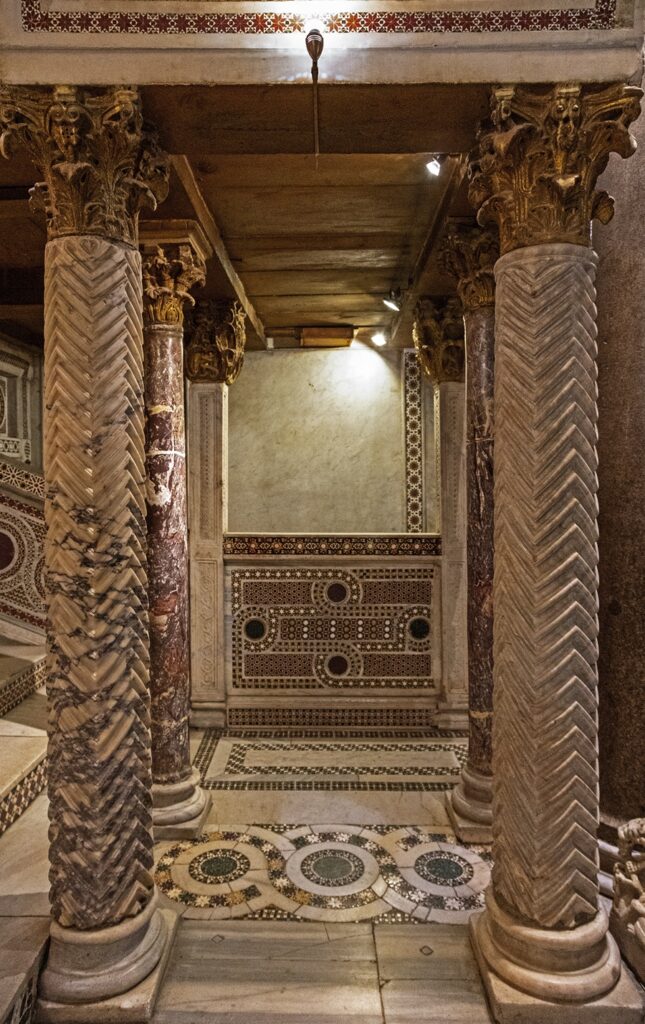 The focus of the building is the presbytery, raised, with respect to the naves, with a central plan that ends with the three apses
, characterised by the presence of recessed porphyry
columns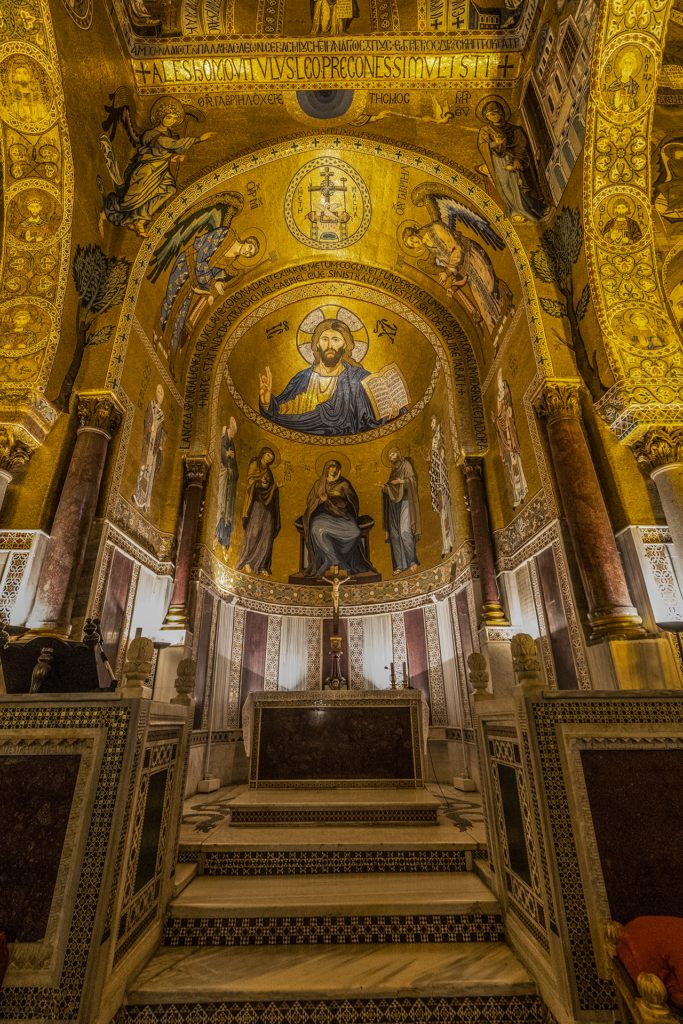 at the corners, typical of Islamic art.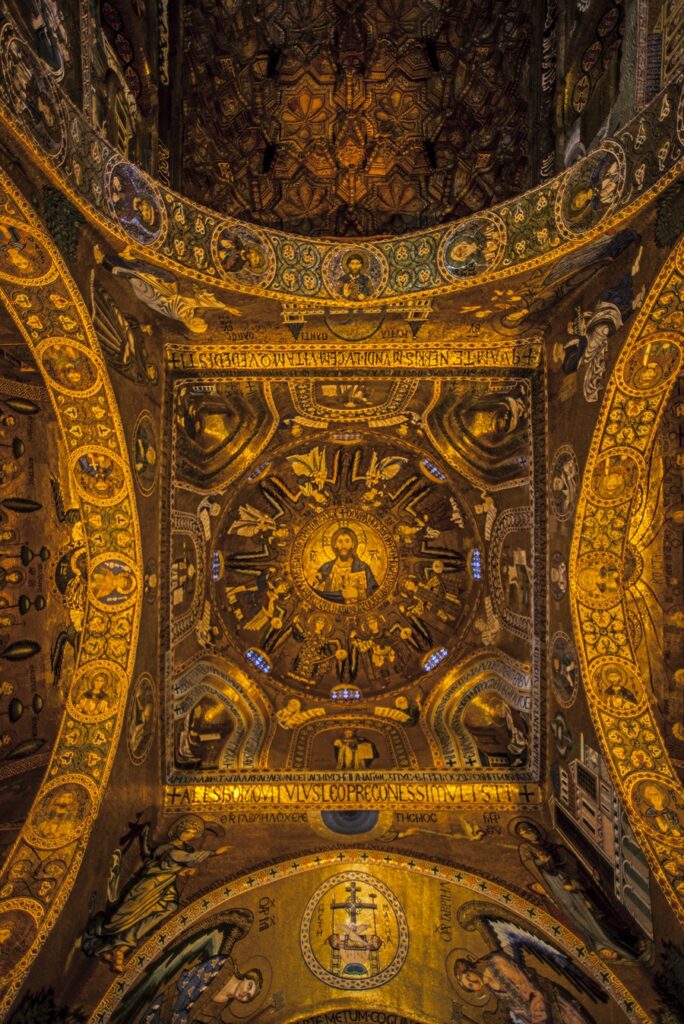 The space is surmounted by a Byzantine-style dome, connected by spandrels to the square base. The east-facing presbytery
was separated from the naves by the iconostasis,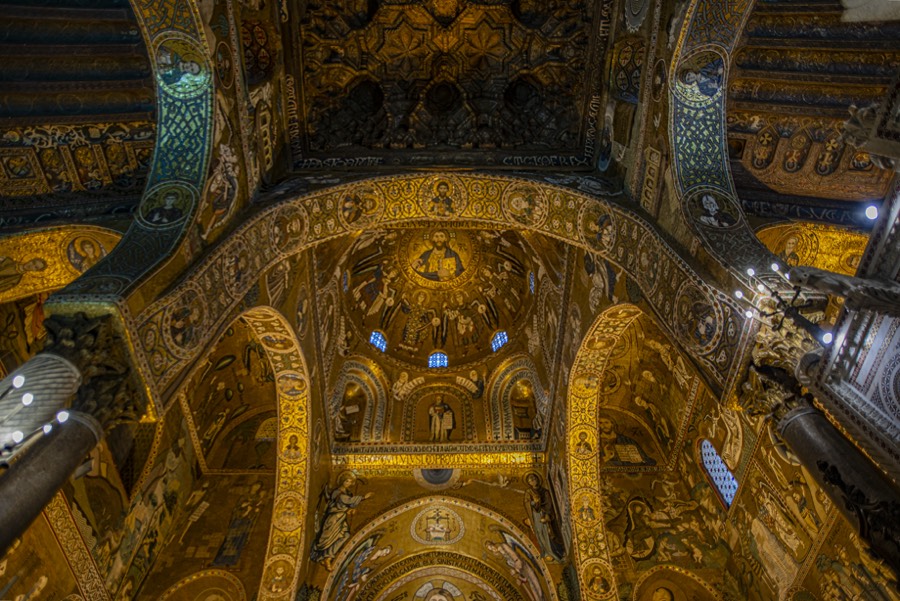 typical of churches of the Greek rite
. The division between the liturgical areas is also underlined by the decorations: the presbytery is sacred and of Eastern Byzantine matrix
, since the area of the sanctuary had a function dedicated to the religious rite, while the decorations on the body are of Islamic tradition
since they adorned the more secular part of the building.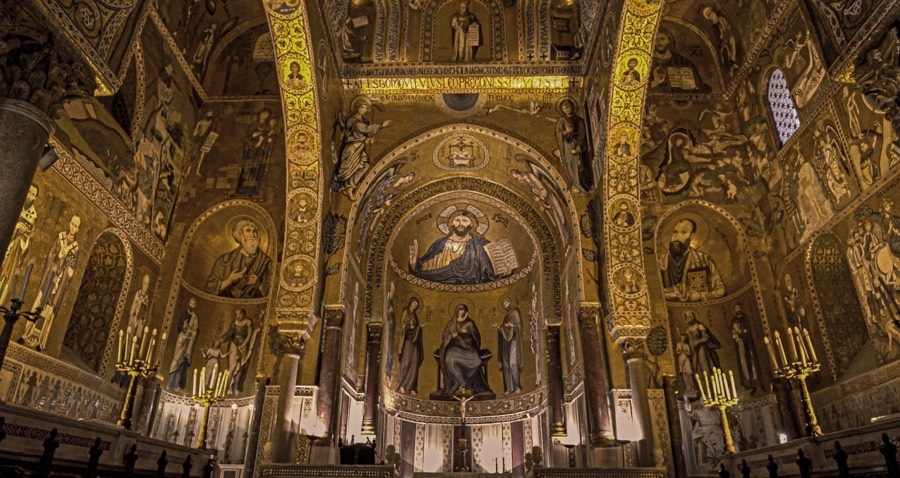 The royal throne
is located in central bay on the western wall, opposite the sanctuary. It is Romanesque in style, raised by five steps and decorated with opus sectile marble.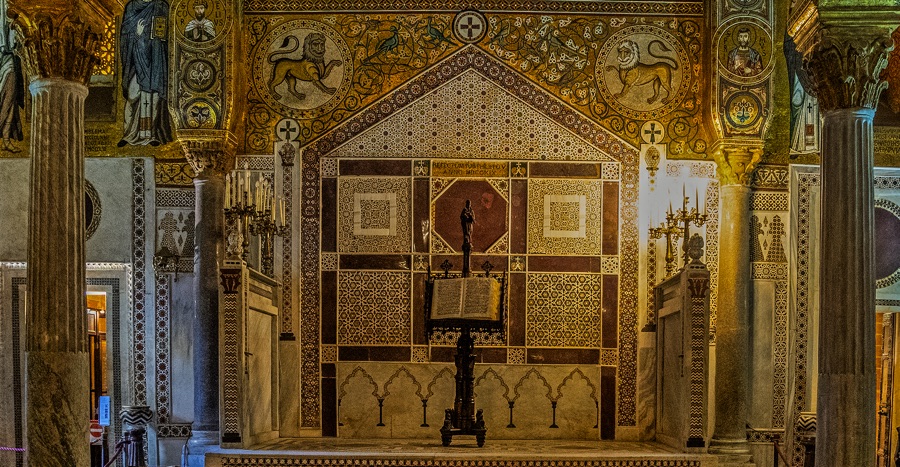 The contrast and dialogue between the area dedicated to divine worship and the area dedicated to the King, which becomes a sort of royal classroom, is also evident in the repetition of the depiction of Christ Pantocrator between the apostles Peter and Paul in the space above the throne.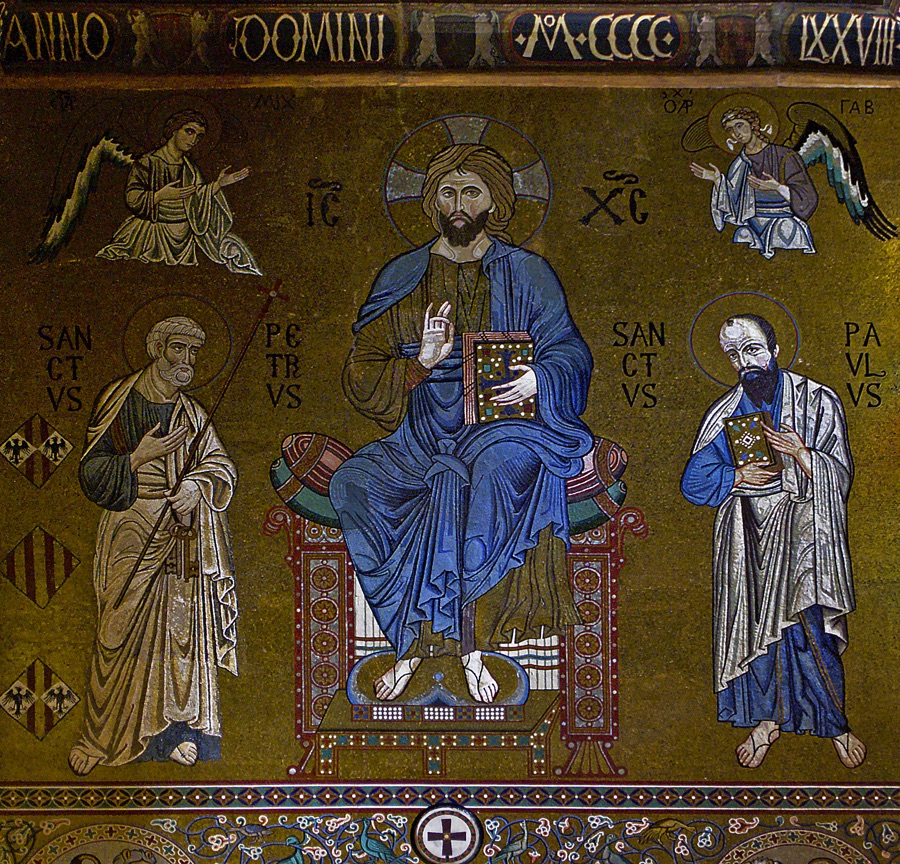 This particular courtroom seems to be reminiscent of the westwork
, or western body of work. Widespread between the late 9th century and the 10th century in Carolingian churches, it was a space of considerable political importance where rulers attended religious services. Inside the chapel, one can see the various stratifications: the mosaic decoration of the presbytery had two stages, both during the reign of Roger; the mosaics and opus sectile decorations of the naves date back to the time of William I, while the mosaics of the counter-façade and the insertion of the precious ambo
, the Easter candelabra
and the baptismal font
date back to the time of William II.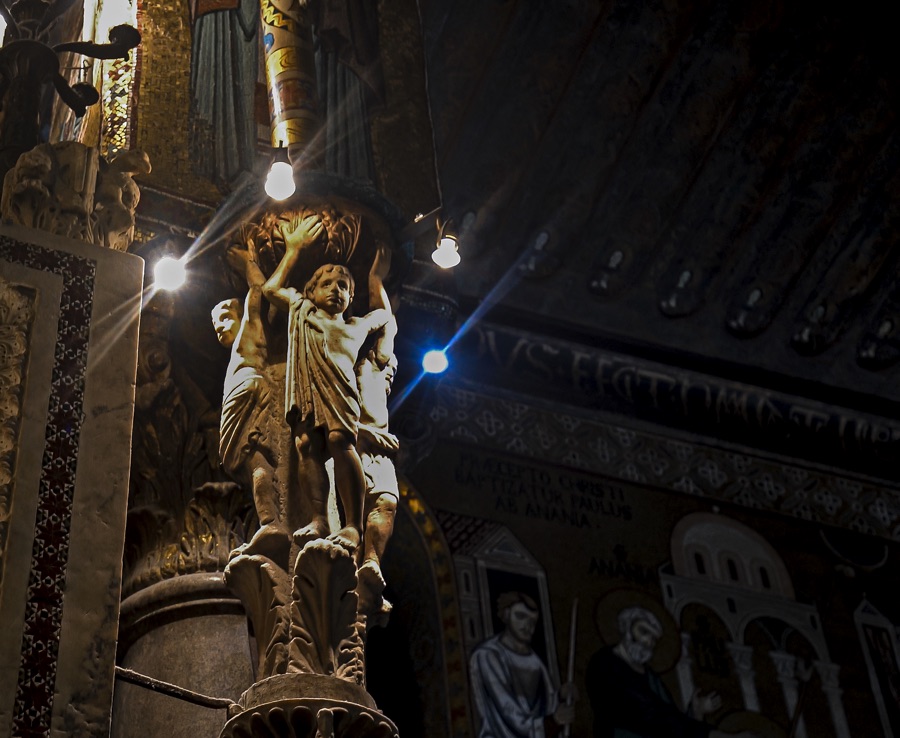 The Treasure of the Palatine
lies in an adjoining space to the church. It contains sacred ornaments, furnishings, monstrances, reliquaries and other precious objects
 that have been used by the clergy over the centuries. Of particular interest is the Tabulario
, consisting of ancient diplomas and important documents.