The transformation also affected the chapels and the side aisles, with the relocation of some of the rooms and, in particular, the movement of the southern portico
by about five metres towards the forecourt. Small domes were placed on the side aisles to give light to the interior of the church, replacing the original windows that had been removed in the new structure of the building. The floor slabs and tombstones were removed and reused upside down as a covering for the plinth of the pillars. Enlightenment fervour had its place with the creation of a sundial
,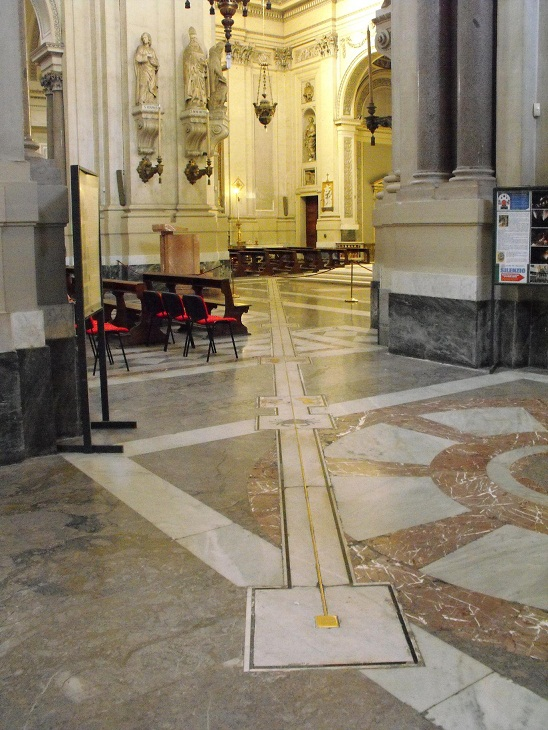 at the behest of Archbishop Philip Lopez y Royo
.
The sundial was designed to "serve the public and decorate the Duomo", with the aim of familiarising citizens with the measurement of time, according to the new European method
.
In 1794, the task was entrusted to Giuseppe Piazzi
, then Professor at the University of Palermo and Director of the Astronomical Observatory in the Royal Palace
.
The sundial was placed inside the church, at the end of the nave, towards the transept, and is still visible and functional today. It receives light from an oriented hole in one of the small domes above the right side aisle. Another important modification involved the new arrangement of the royal tombs
, moved from their original position in the right-hand Great Presbytery
space of the Titulo
, grouped together in a new large chapel built at the beginning of the right-hand nave.
The tombs of the bishops
 were, instead, moved and placed in the so-called crypt
.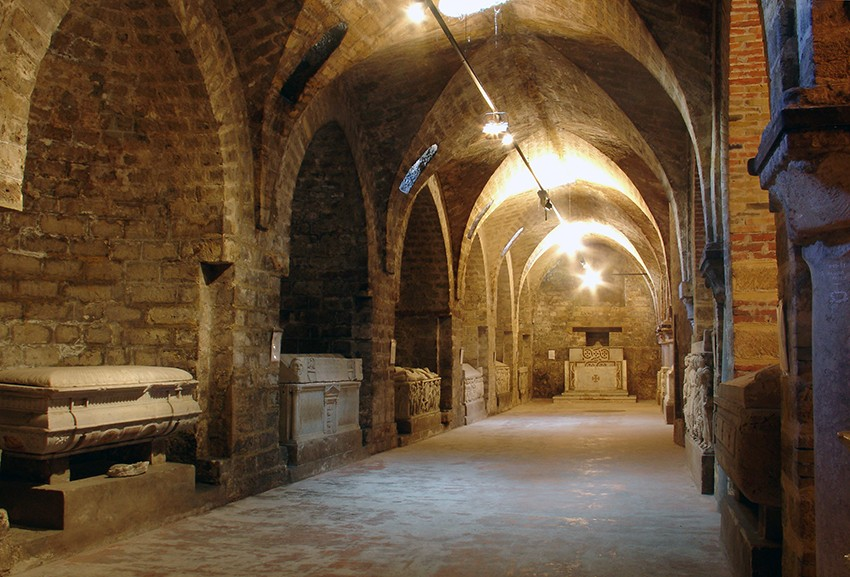 After the restorations, the reopening of the cathedral for worship on 4 June 1801, on the feast of Corpus Christi
, and the solemn consecration of the cathedral was celebrated on 4 June 1815, the same day as the last decorations were completed..
The structure thus defined has remained to this day