In the side aisles, there are some funerary monuments
and sculptural groups
that embellished the church in the centuries following its construction.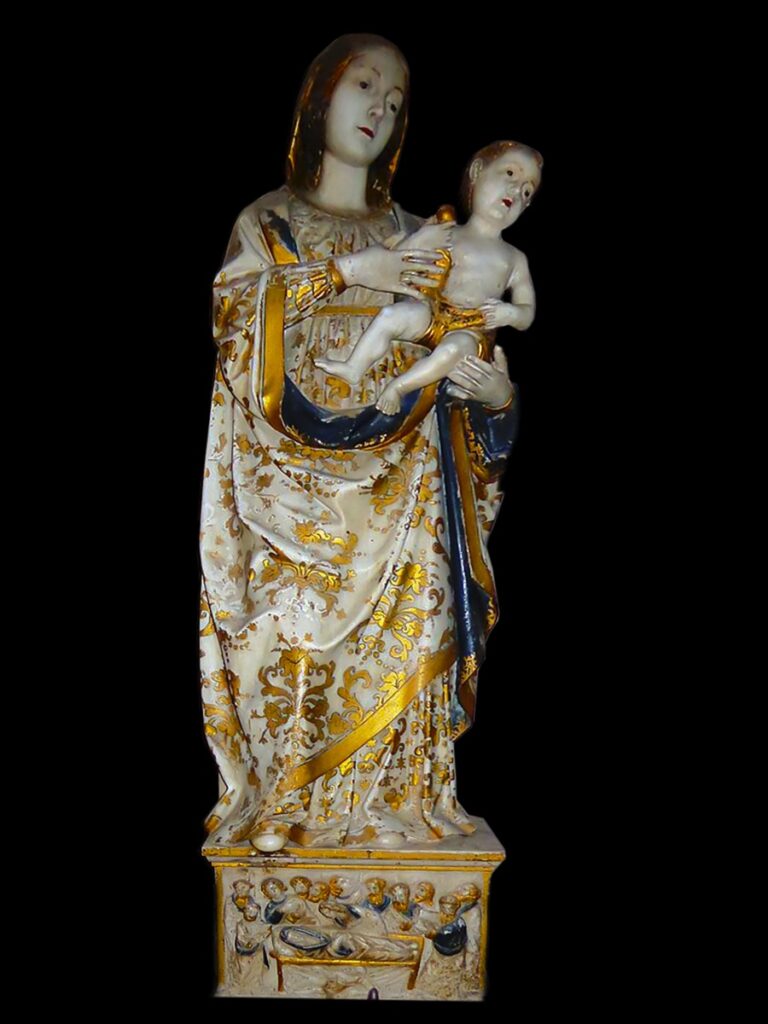 The hall's flooring is made of calcareous-basalt
,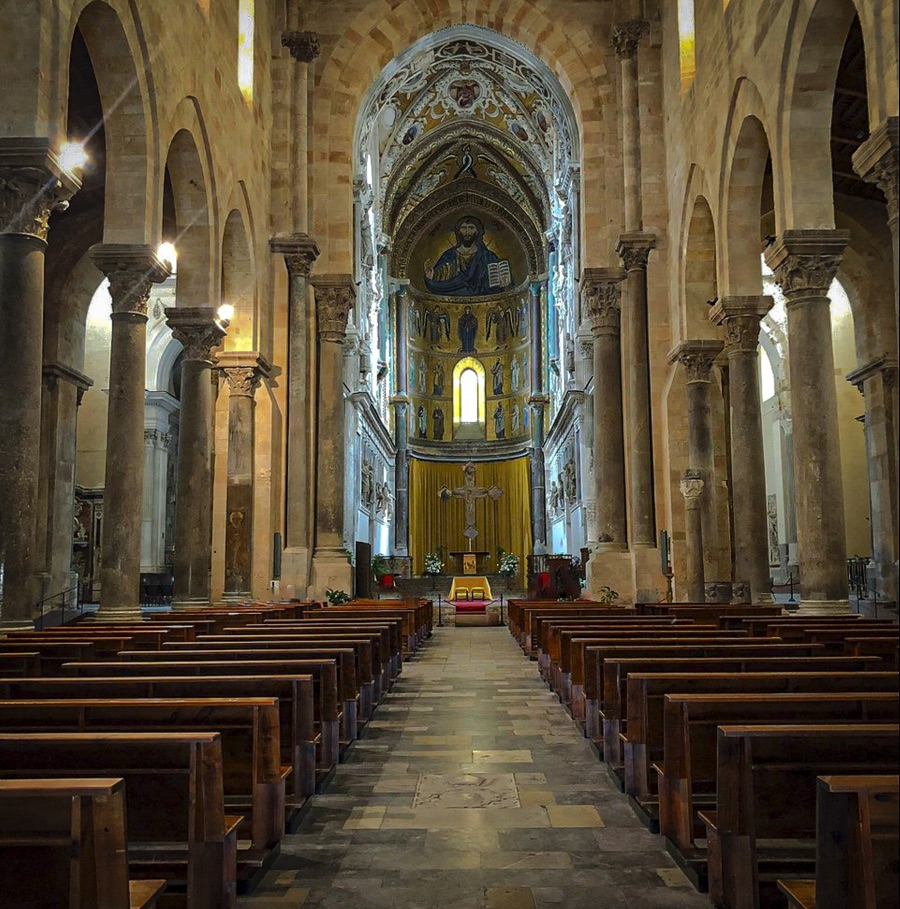 consisting of stone elements from different quarries, including lumachella, quarried from the Rocca di Cefalù.

The central aisle is defined, on each side, by a row of eight columns surmounted by pointed arches on which the masonry marking the upper space rises.
The columns made of different marbles, such as granite and cipolin, come from the spoliation of earlier factories from the classical period. Among the capitals
, some of them reused and are valuable examples of Romanesque sculpture.  At the end of the sixteenth century, during the episcopate of Francesco Gonzaga
, the cathedral underwent a radical transformation with respect to the previous liturgical layout. On this occasion, the  Norman ambo
, which rested on 7 columns, was dismantled. It had been made according to the traditional canons, inside the seventh bay of the right colonnade. At the same time, the ancient baptismal font
, present under the ambo,  was removed and moved under the first bay of the same front.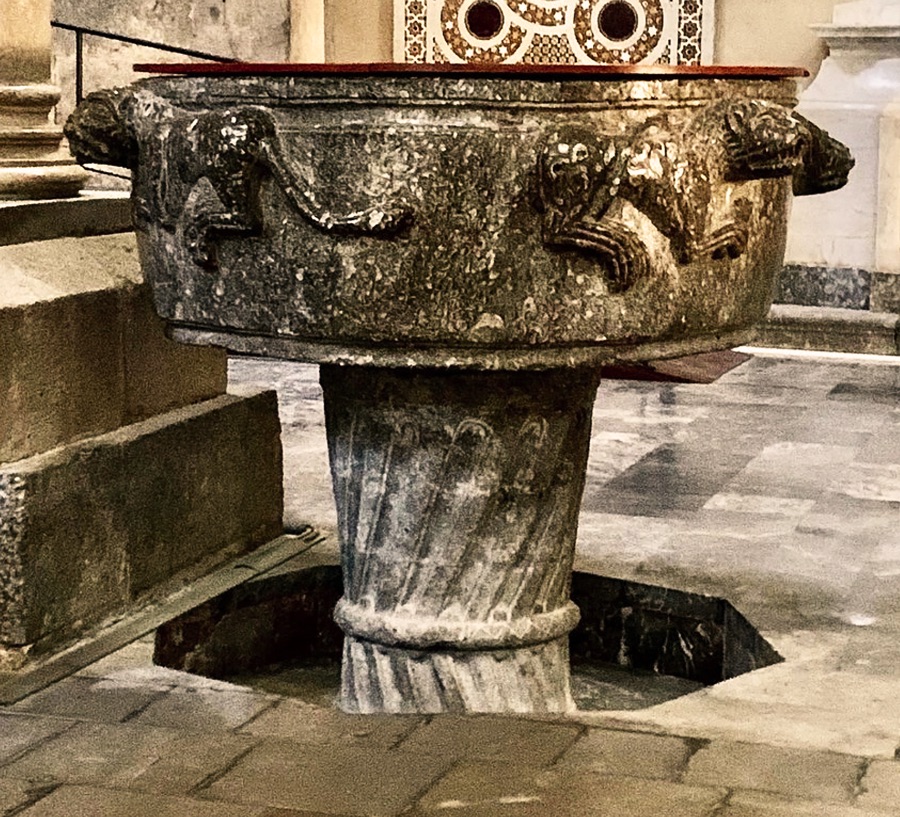 The seven columns of the ambo, together with the eighth where the paschal candle
is placed were used to support the two  great organs
placed on opposite sides, between the seventh and eighth columns of the nave.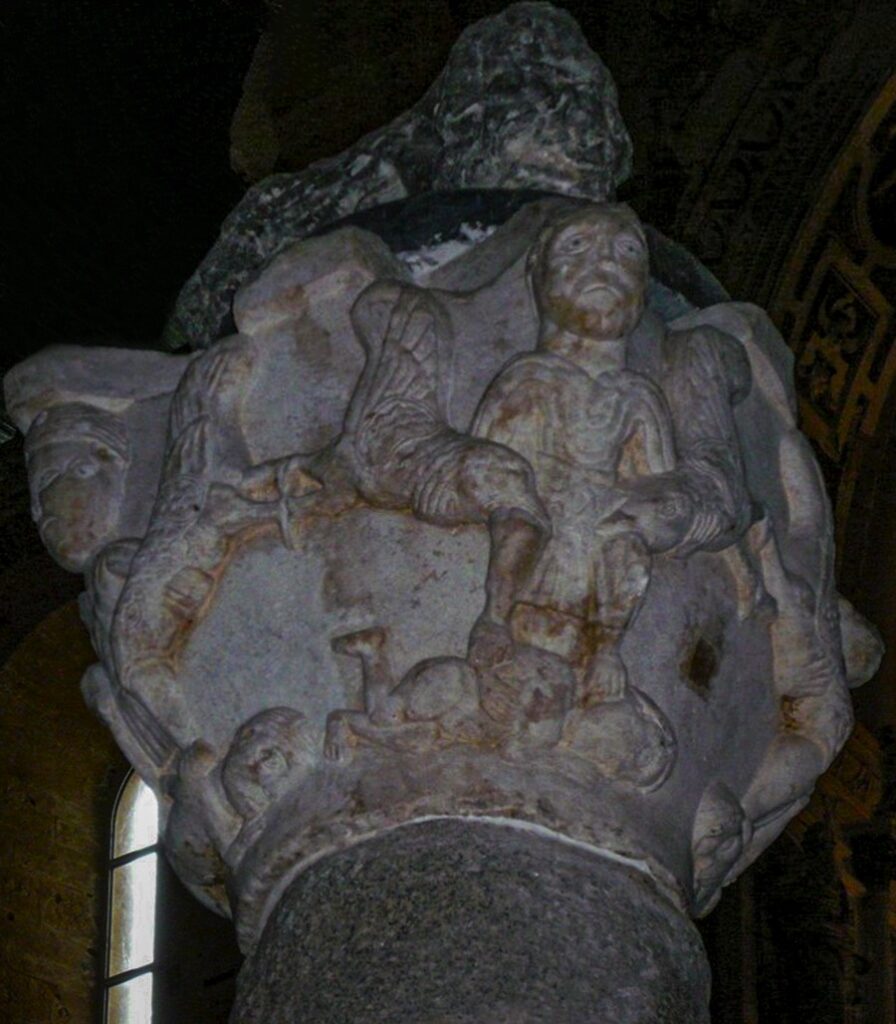 A particular painting
, representing an interesting historical testimony, can be seen in the last column on the left of the nave.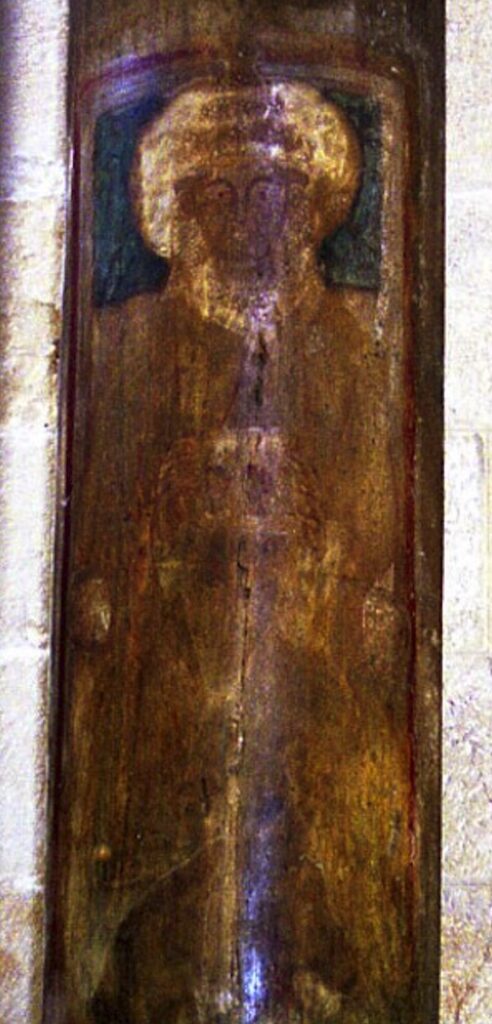 The organs have recently been dismantled in order to berestored
and, at the same time,to recover the columns as part of a project designed to reinsert them in their original location. The nave is covered by a precious wooden ceiling dating back to the end of the 12th century, decorated with traditionally medieval paintings.