The south main apartments consist of several rooms connected by a semicircular portico, whose mosaic floor represents maritime scenes with fisherman cherubs
.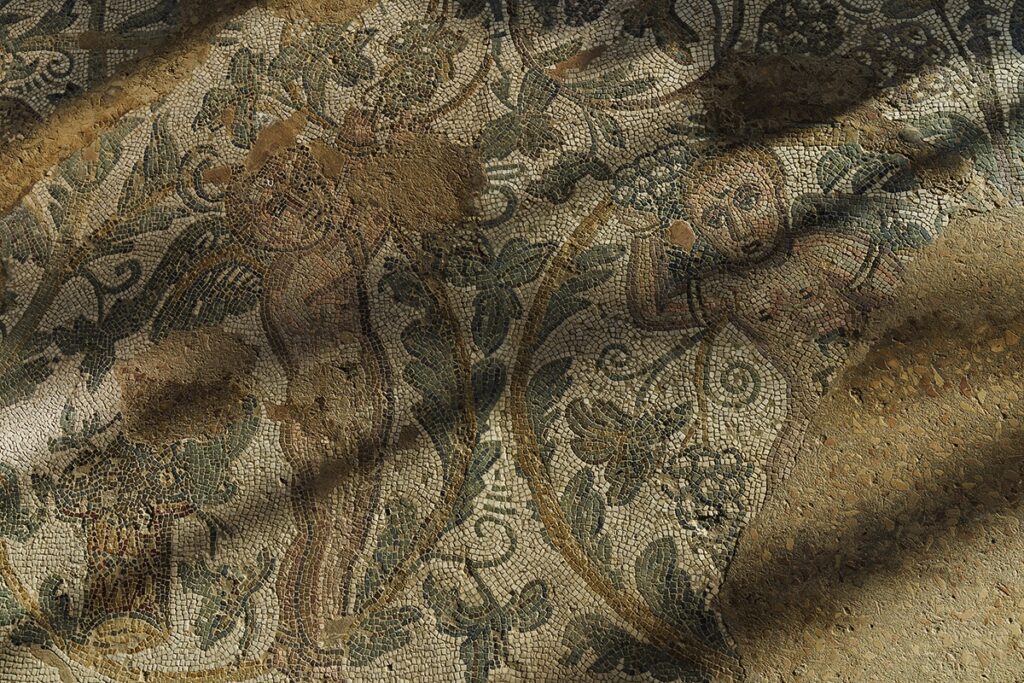 Located in the northern part of the quarter, the spaces are composed of two rooms.
The antechamber is used as a vestibule that leads into a more secluded room with an alcove.
The antechamber is characterised by the myth of the battle
between Eros
, and  Pan
depicted in the mosaic floor.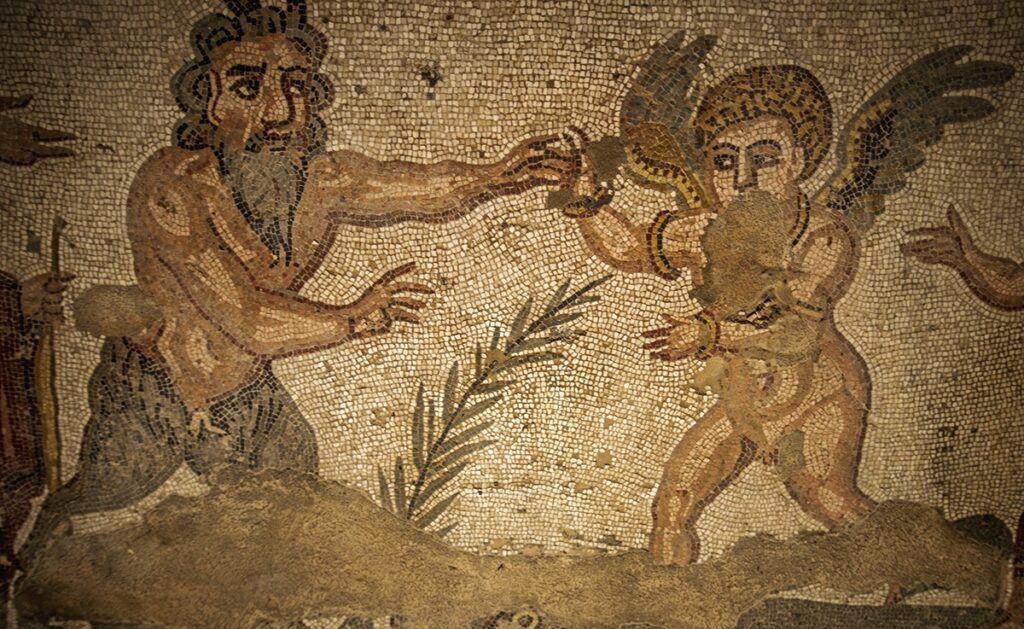 The god of love is depicted as a child, whereas Pan has a rough and wild appearance.