In the western portico of the quadrangular peristyle that surrounds the spaces of the inner nucleus of the late antiquity domus, there is a snug and square-shaped apsidal room used as a sacellum, attributed to the worship of the Lares, i.e. a place generally small in size marked by the presence of an altar consecrated to one or several deities.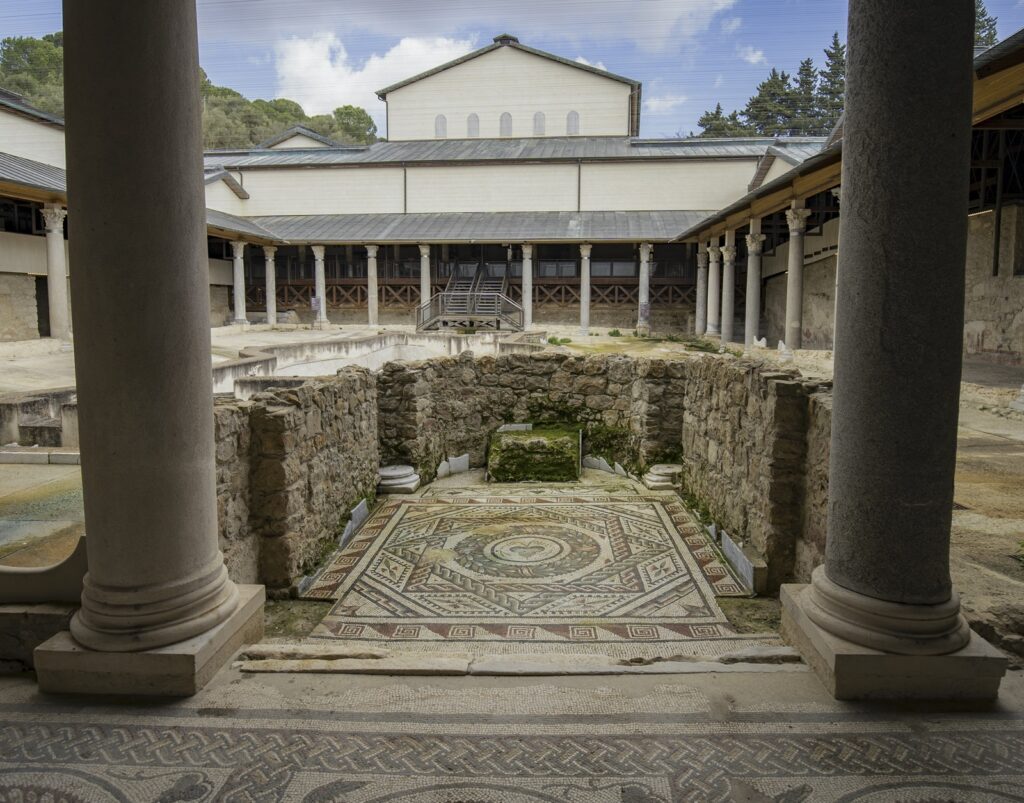 The room is inserted in the ascending path of the villa, which outlines the public and official sector, which is especially recognisable for the marble covering of the walls in the most important rooms.
The room was also embellished by a marble statue group, of which few fragments remain, depicting a young Hercules
together with the Ceryneian Hind.
It is possible that, at the beginning, when there was still no brickwork to close the spaces between the columns, this place had the typical aedicula shape, a structure bordered by columns and a pediment, which perhaps housed the statue of the current emperor or the master of the villa.
Only later, with the transformation into an apsidal chamber, did some scholars speculate that it might have contained the sigillum, the effigy of the ancestors of the dominus, the lares familiares, in the form of a statuette that may have been made of wax, wood or terracotta.
In addition, the discovery of a semicircular fountain under the foundations, later replaced with the sacellum, perhaps an afterthought of the commissioner, supports the hypothesis that the main entrance of the villa originally coincided with the vestibule.