The upper register, which would have housed the most distinguished people, shows the entire figure of a young man holding a branch with lanceolate leaves in his right hand.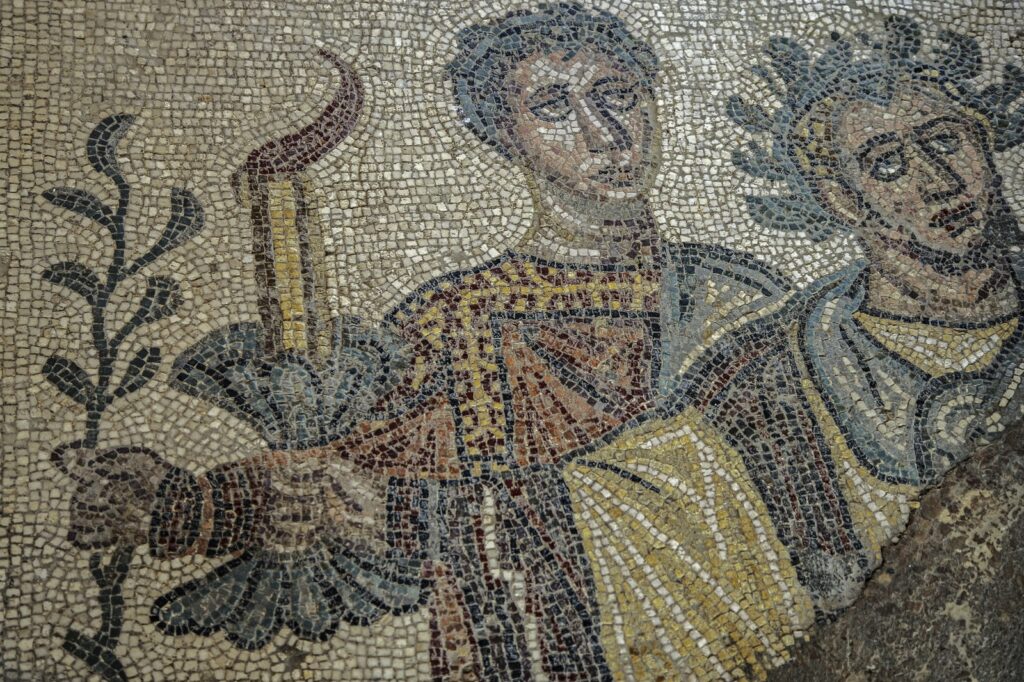 This subject may allude not only to the rite of the adventus
and the salutatio
referring to the dominus, but could also refer to a sacrifice in honour of the Lares or the nuncupatio votorum
for the January calends.
In front of the young man, dressed in robes enriched with clavi and orbiculi that suggest his high rank, an elderly figure holds a torch,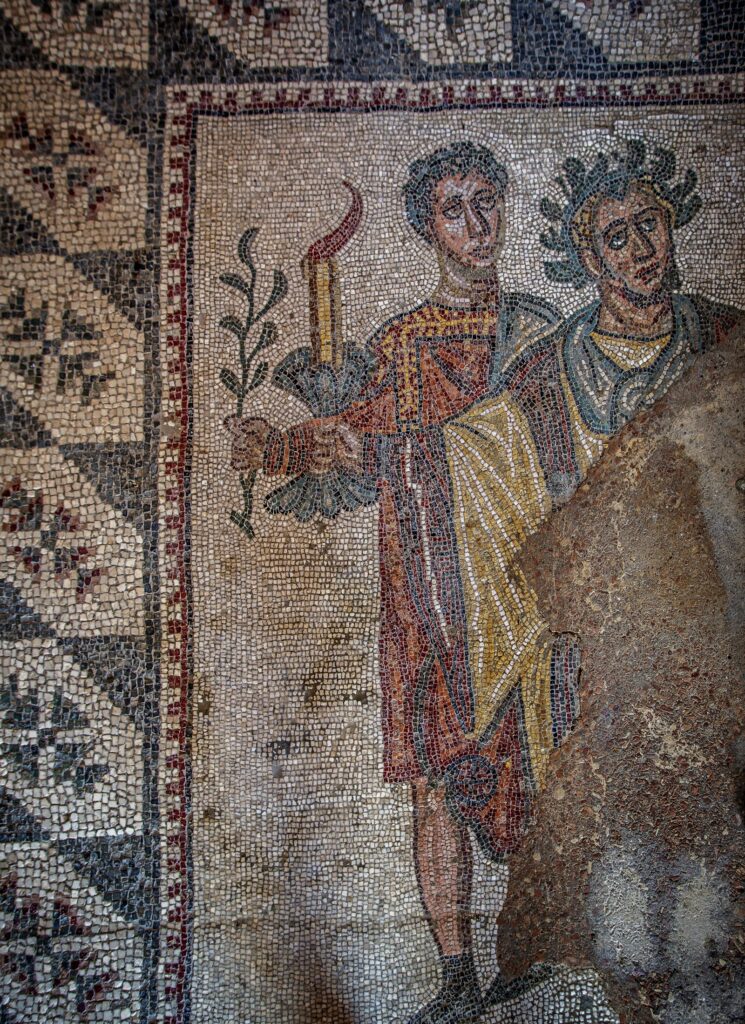 a detail that identifies him as the master of the ceremony or the lampadarius
. In the lower register, which is almost entirely lost, we can only see the fragments of three figures crowned with laurel and arranged as if to form a choir;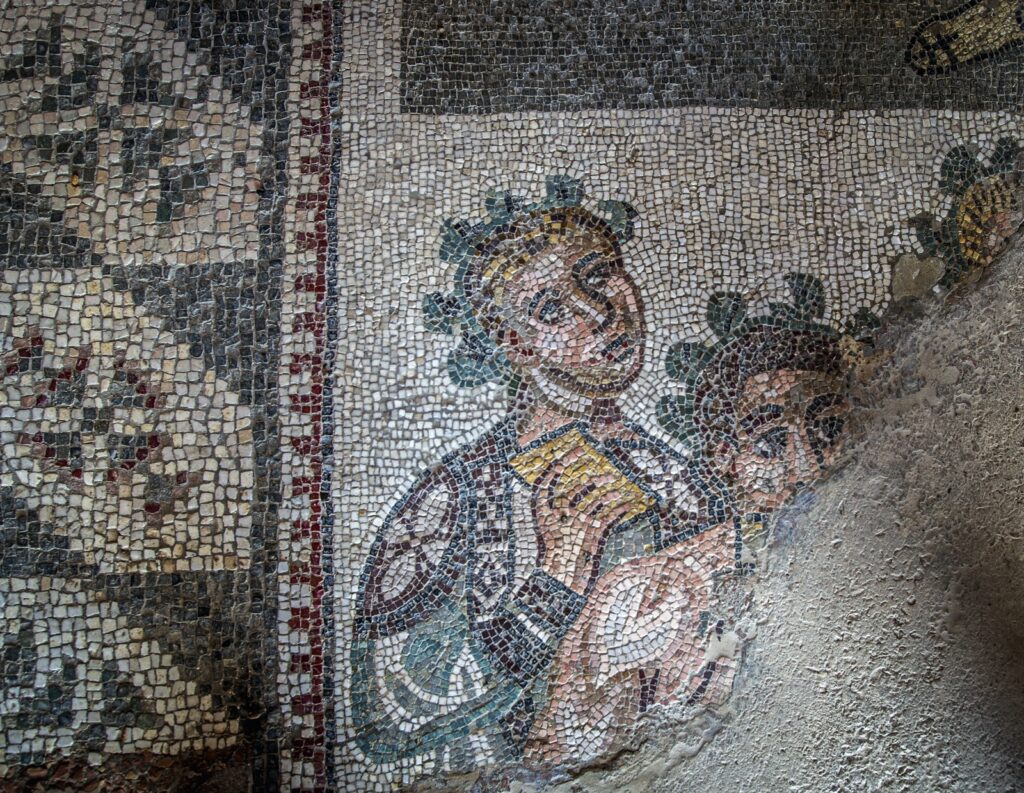 of them, the young man on the left recites a poem holding a diptych
in his right hand.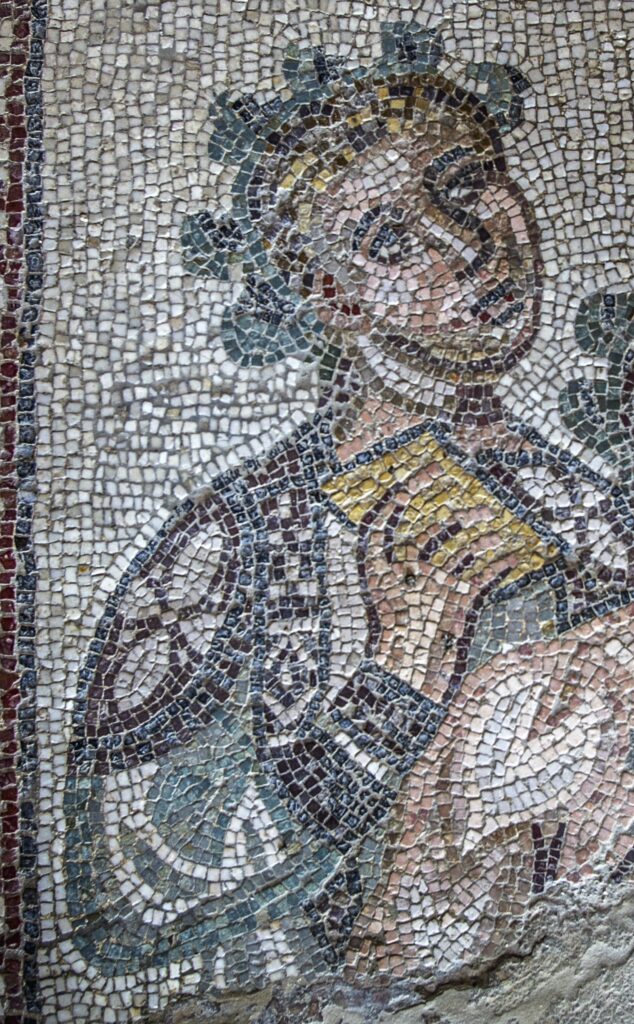 The central representation is framed by a geometric motif with elongated hexagons that would have outlined the unofficial area.
On the walls, a geometric division in rectangles probably contained images of soldiers, which emphasised the importance of the room. The middle part of the eastern wall retains only the feet, enclosed in shoes, of a male figure with a dark complexion, and part of his legs.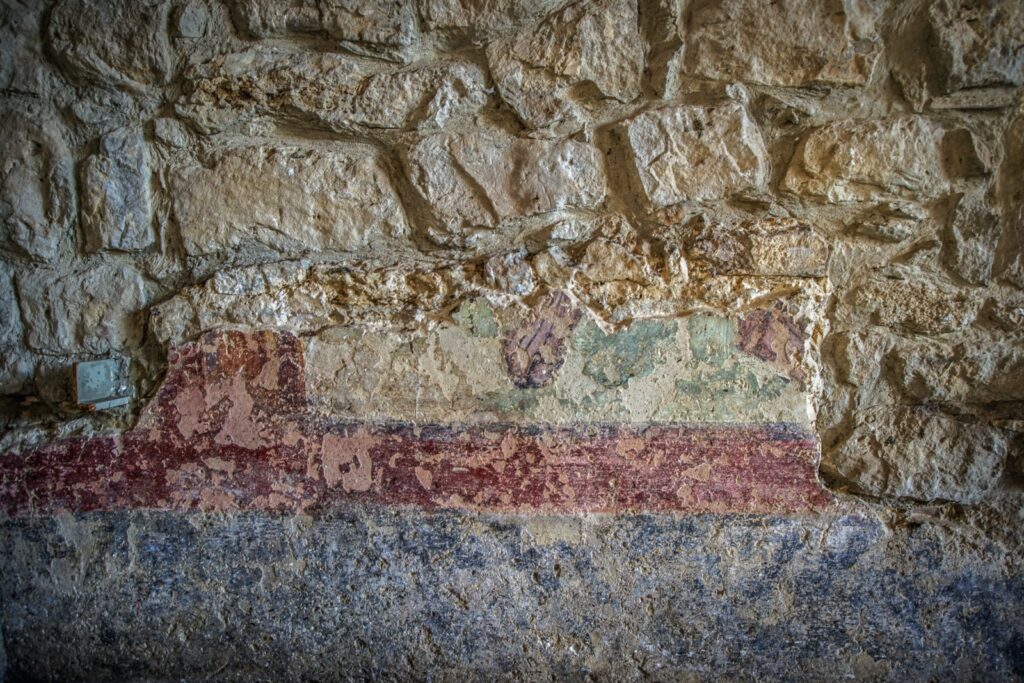 The same fresco
decoration, represented by a line of armed men with shields, decorated the walls of the official or ascending route of the peristyle,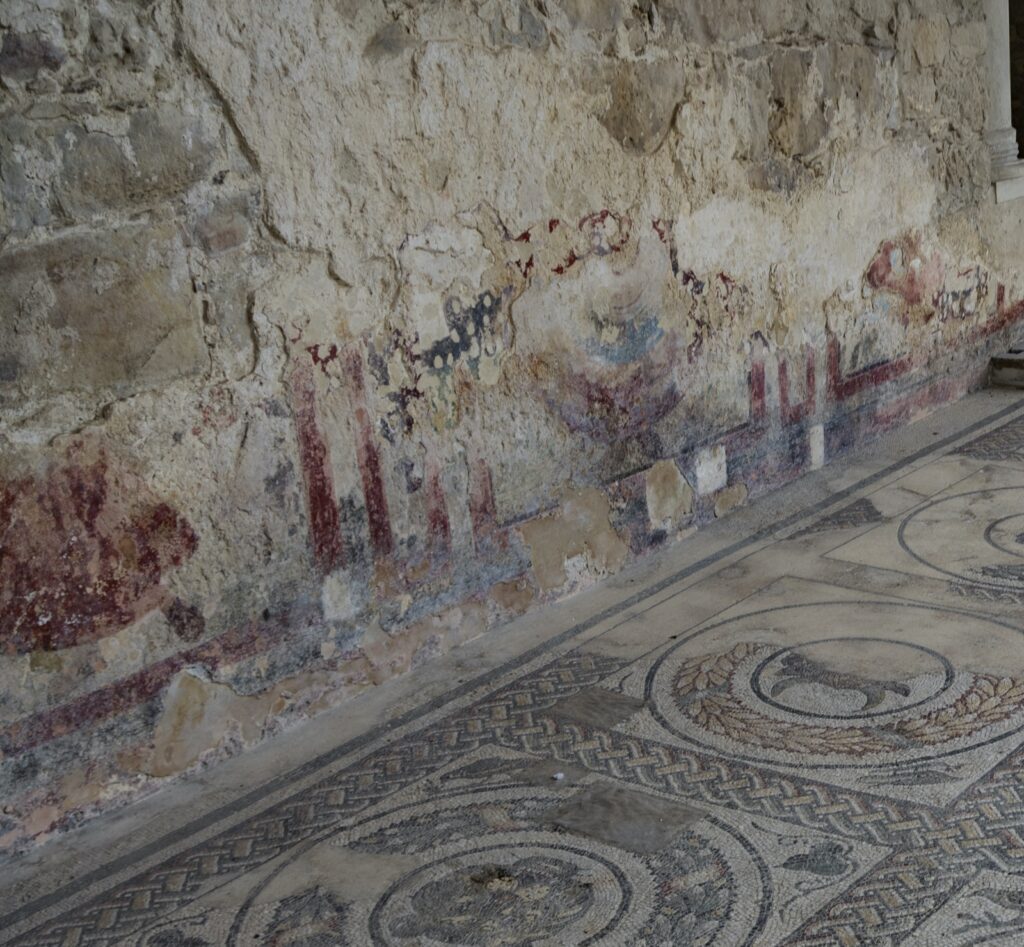 creating correspondence to the level of importance between the two rooms.