The depiction of circus races was quite frequent in the iconography of the time, but a singular clue suggests that the arena, shown in the mosaic floor of the biapsidal hall, was seen from the imperial gallery. In no mosaic ornament, known to date, does the statue depicting the Magna Mater, Cybele
, appear with her back to the viewer.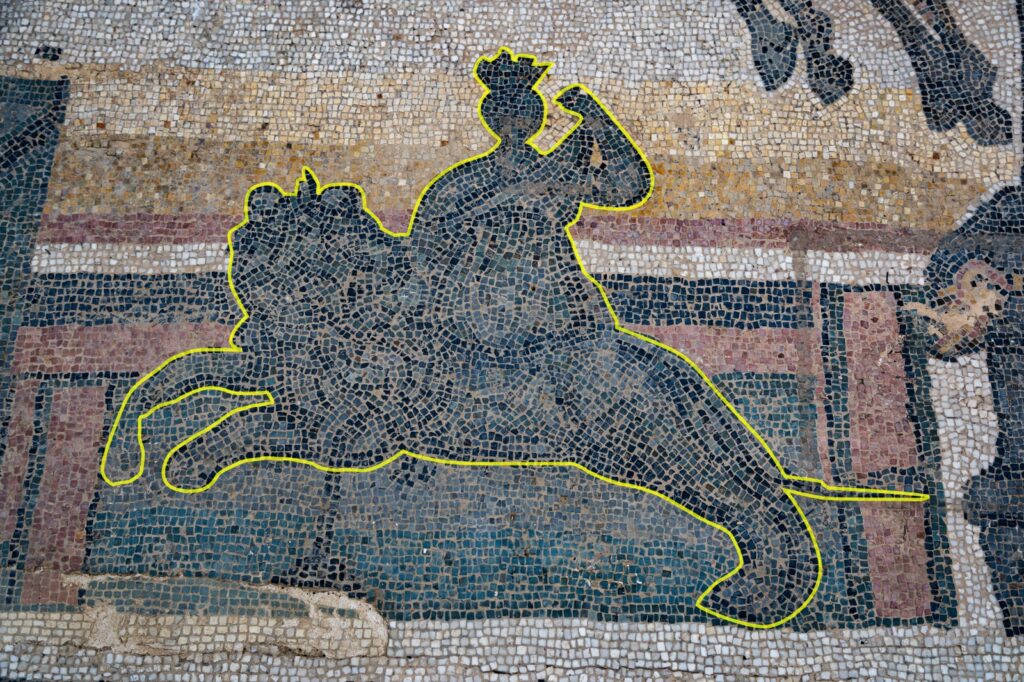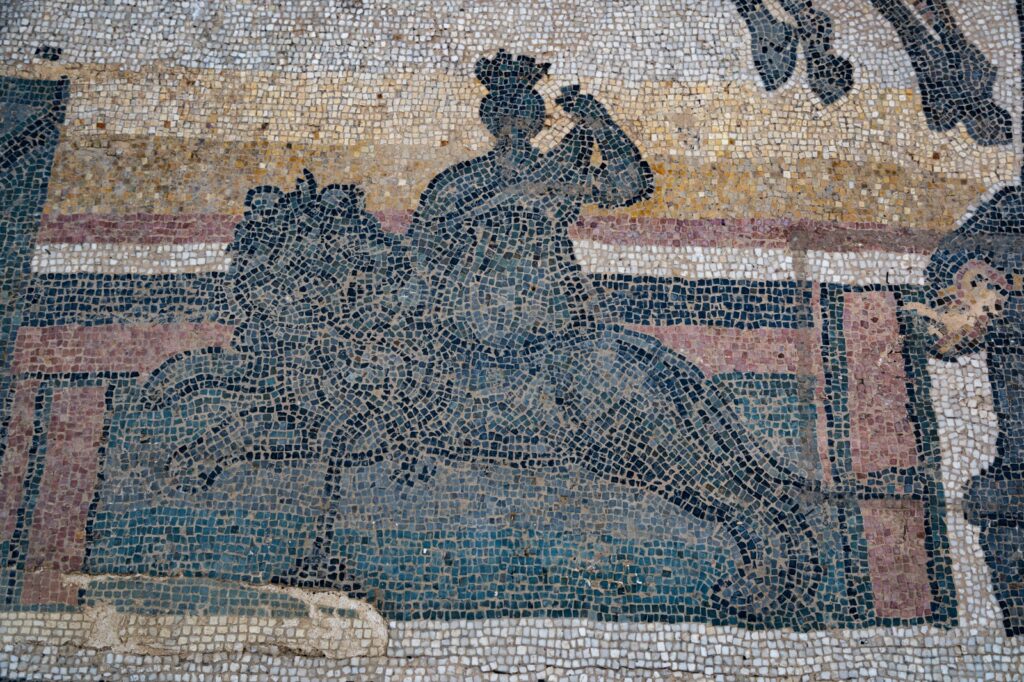 This was only possible from a specific observation point, the pulvinar, reserved for the court and the most important political offices of the Empire. This detail reveals the intention of the dominus of the late antiquity residence to allude, in the iconographic project commissioned for his residence, to the position he held in Rome.
Some suggest that he wanted to evoke the great circus events in which he had taken part or which he had organised in his role as praefectus urbi
. A further theory suggests an intent to place his domus, located in the countryside, on the same level as the Imperial Palace of Rome.