The composition, whose background depicts a maritime villa

rich in vegetation, unfolds in the sea and is occupied by four boats with polychrome geometric designs, each of which houses three cherubs, nude or otherwise dressed with short tunics, intent on helping each other to catch fish.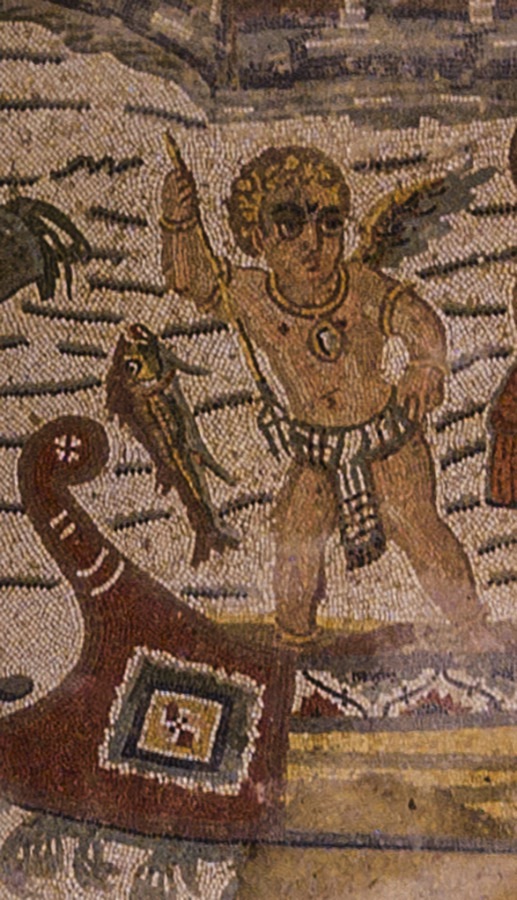 In addition to a close mapping of the fish species known in late antiquity, the ornate pavement presents the different fishing methods used by the Romans: fishing lines, nets, hooks, traps, harpoons and tridents.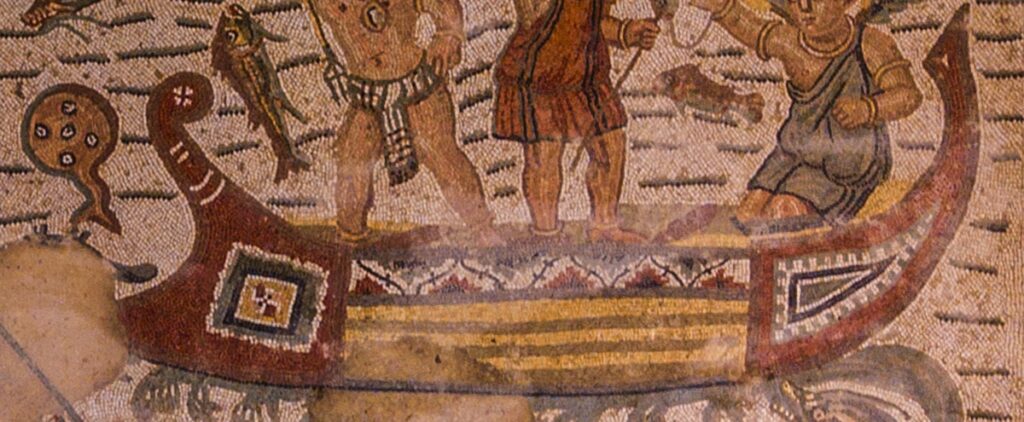 Between the two registers, in the wide expanse of water, there are two winged cherubs catching other types of fish with their bare hands. The theme of the fisherman cherubs
can be attributed to repertoires that are particularly appreciated for their decorative function, especially in a work of architecture such as that of the late antiquity residence, which, facing inwards, has no openings towards the landscape.