The mosaic decoration of the sacellum larum has a broken meander cornice, which encloses a well-preserved polychrome geometric design, distinguished by an eight-pointed star.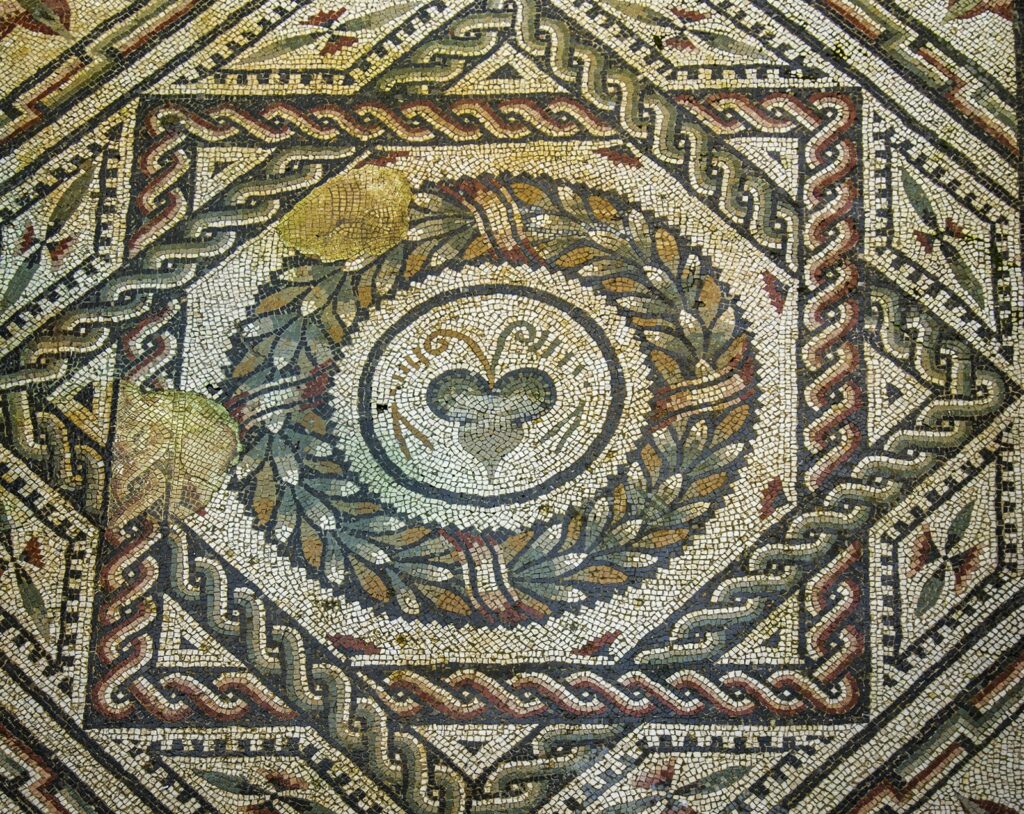 In the centre, a laurel wreath frames an ivy leaf, which in the past was considered to be a symbol of good luck. It is reminiscent of the undulating branch, with the same subject, present in the apse area.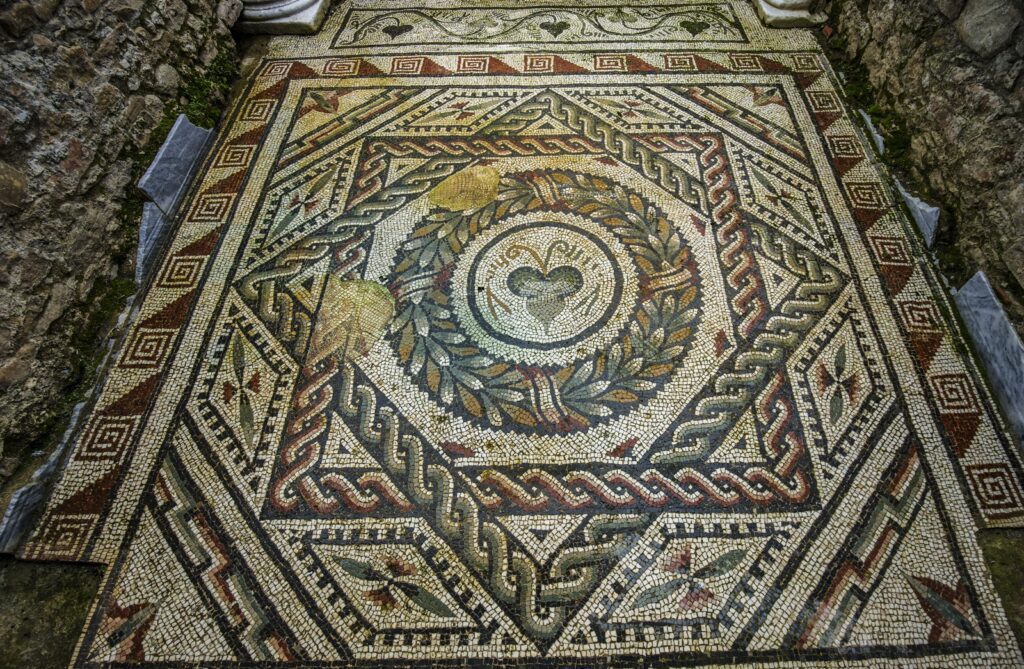 One clue that might lead to the identity of the dominus is held in the naturalistic design of the leaf. If we look carefully, its stems end in two curls, from which depart on each side, with a decreasing rate, five oblique dashes which fork at the end to create a V.
The outline of an M with curved bars is seen, which together with the H of Hedera (ivy), could allude to the initials of the emperor Valerius Maximianus Herculius. This is the hypothesis suggested by some scholars, also because of a statue of Hercules in the apse of the sacellum
.