Due to the multiple varieties of architectural and decorative elements that characterise it, the Villa Romana del Casale can be considered one of the most significant examples of a residence of reception from the first half of the 4th century AD,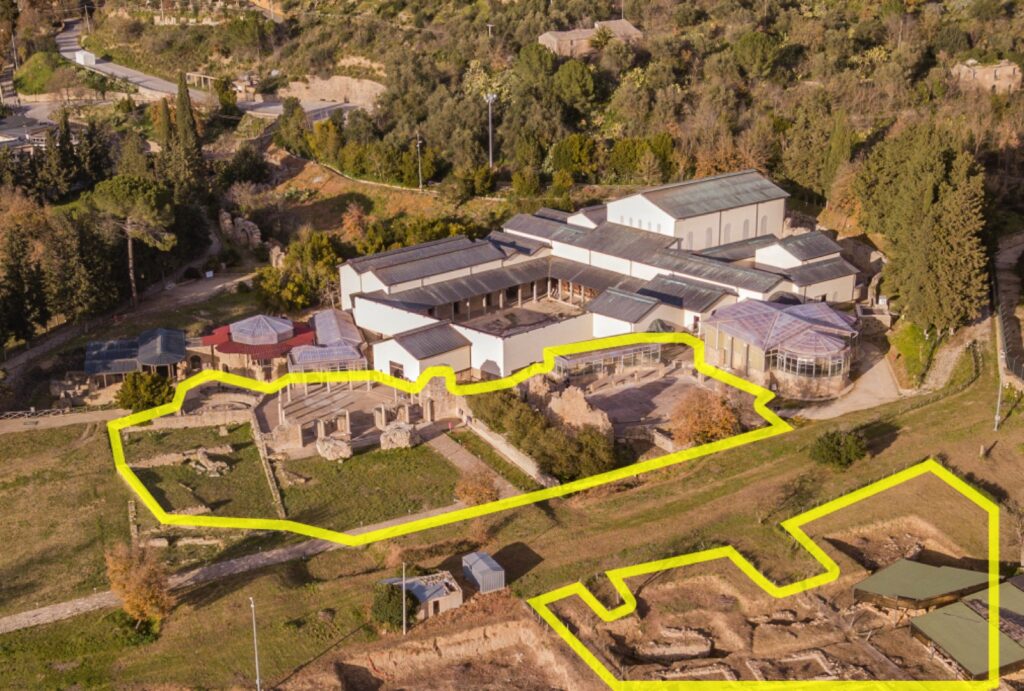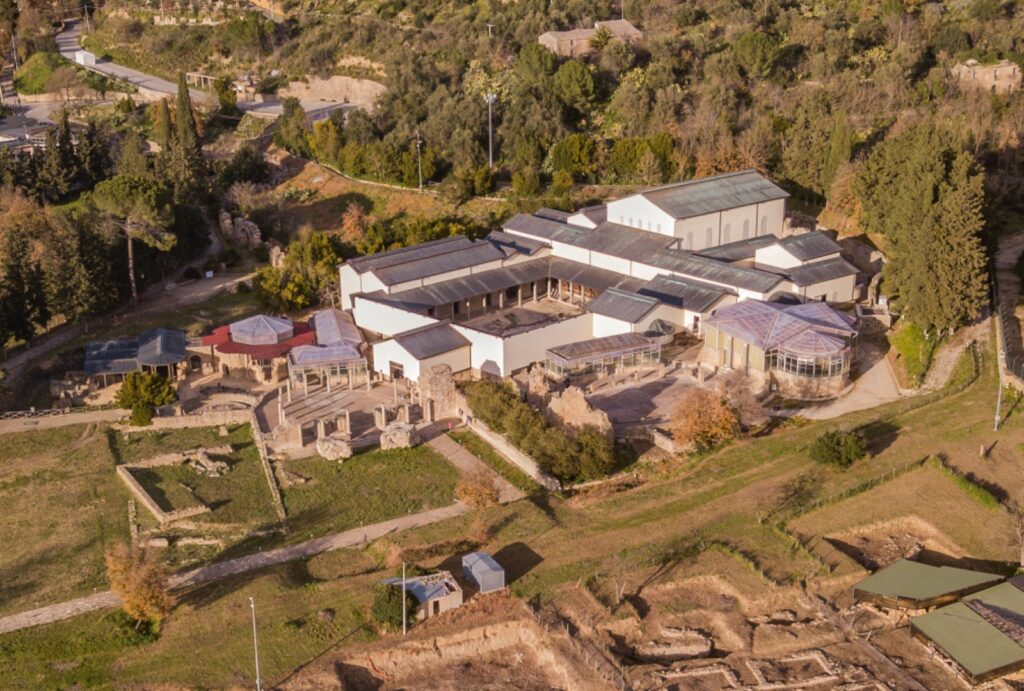 compared to other dwellings in the Roman West
  in the same period.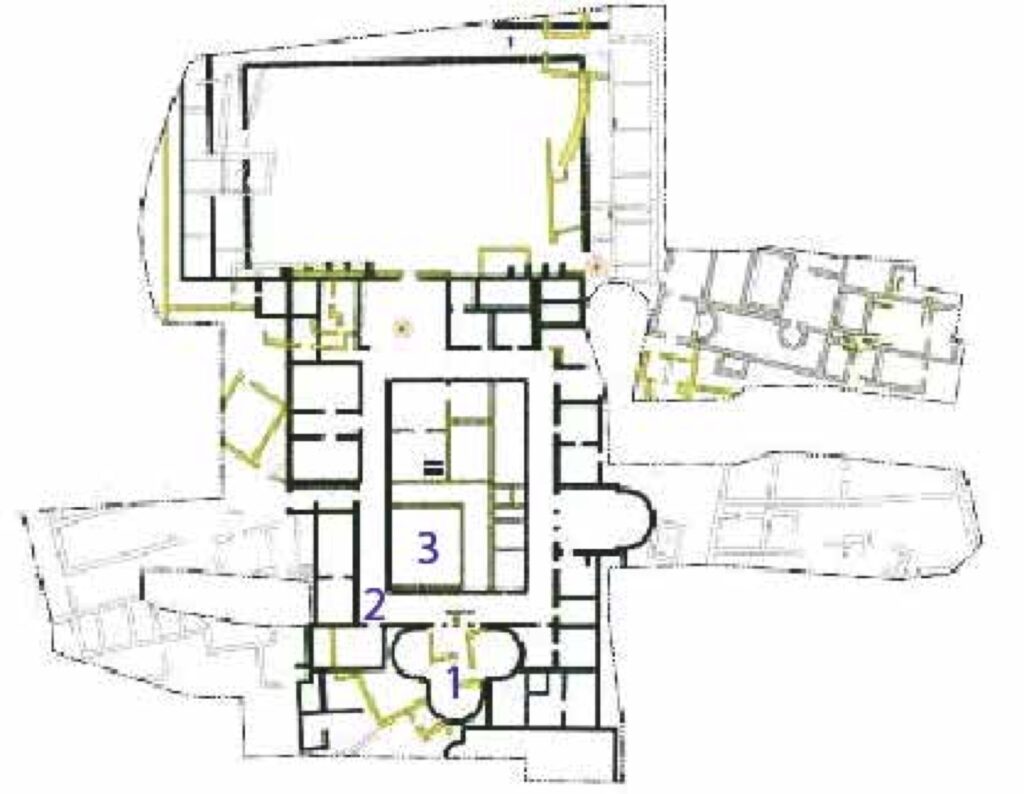 The domus stands on the slopes of Mount Mangone,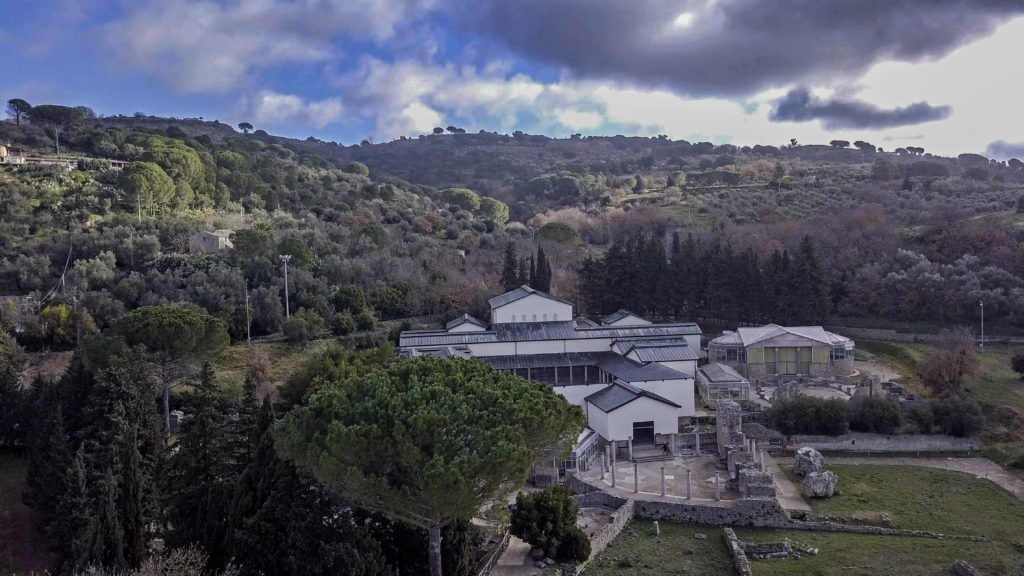 above the remains of a villa rustica
built between the first and second half of the 3rd century AD.
The role assumed by the countryside for the economic activities of the time contributed to significantly change the use of residences, considered by Titus Lucretius Carus
as mere places dedicated to reflection and the search for spiritual peace.
Archaeological investigations identified the pars fructuaria
, or pars rustica
 according to some scholars, south of the late antiquity residence, recognisable by remaining structures of warehouses used to store farming products.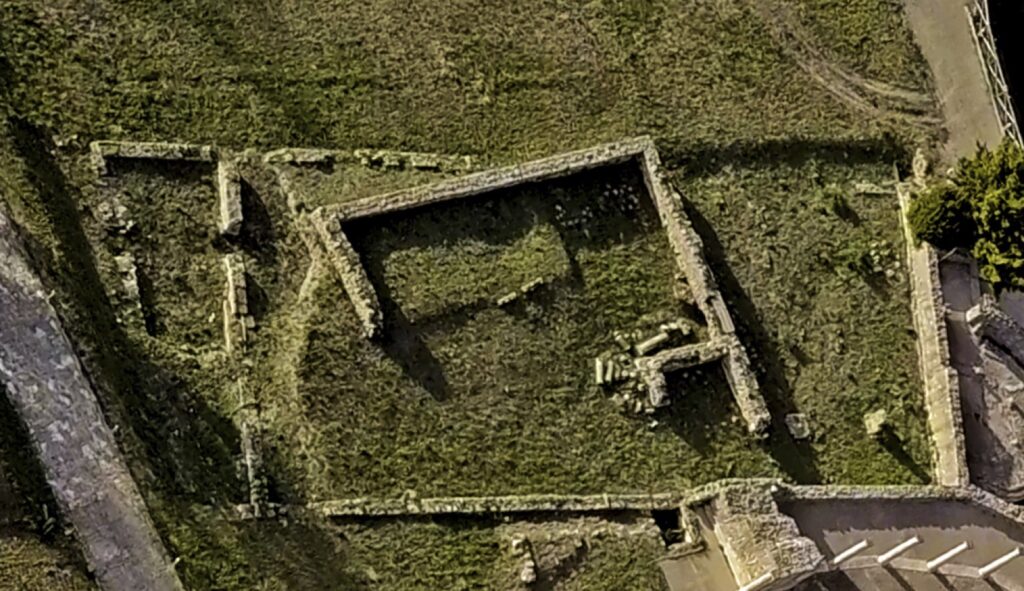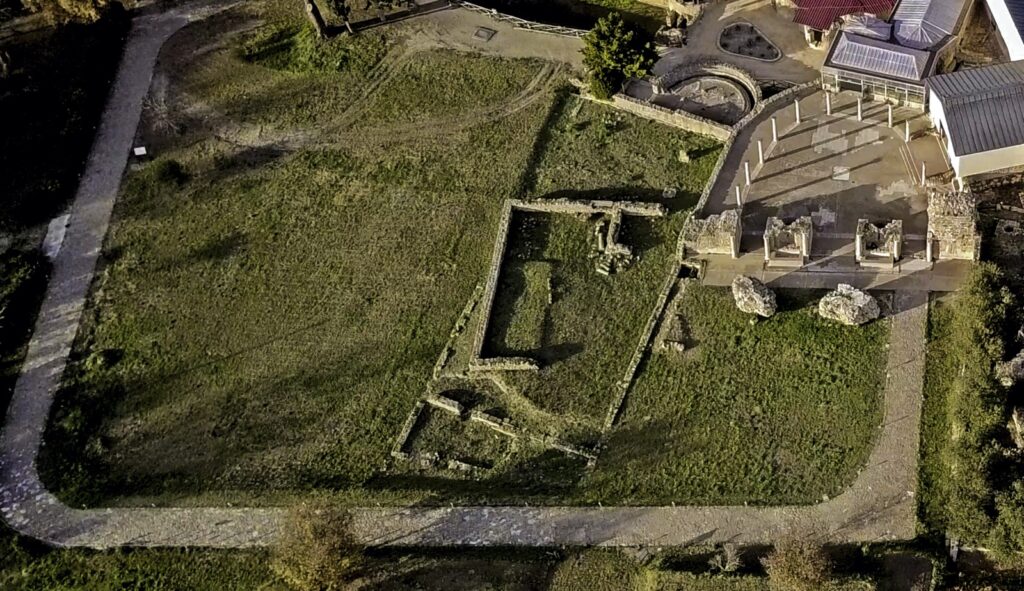 This discovery underlines the important role held by the villa as a centre of economic and productive activity. Therefore, no longer was it an isolated building with articulated architecture, but a miniature city that had moved from urban reality to the countryside.
Olympiodorus of Thebes, a 5th-century historian, later recalled that the villas "were like a city, and indeed they contained a thousand cities".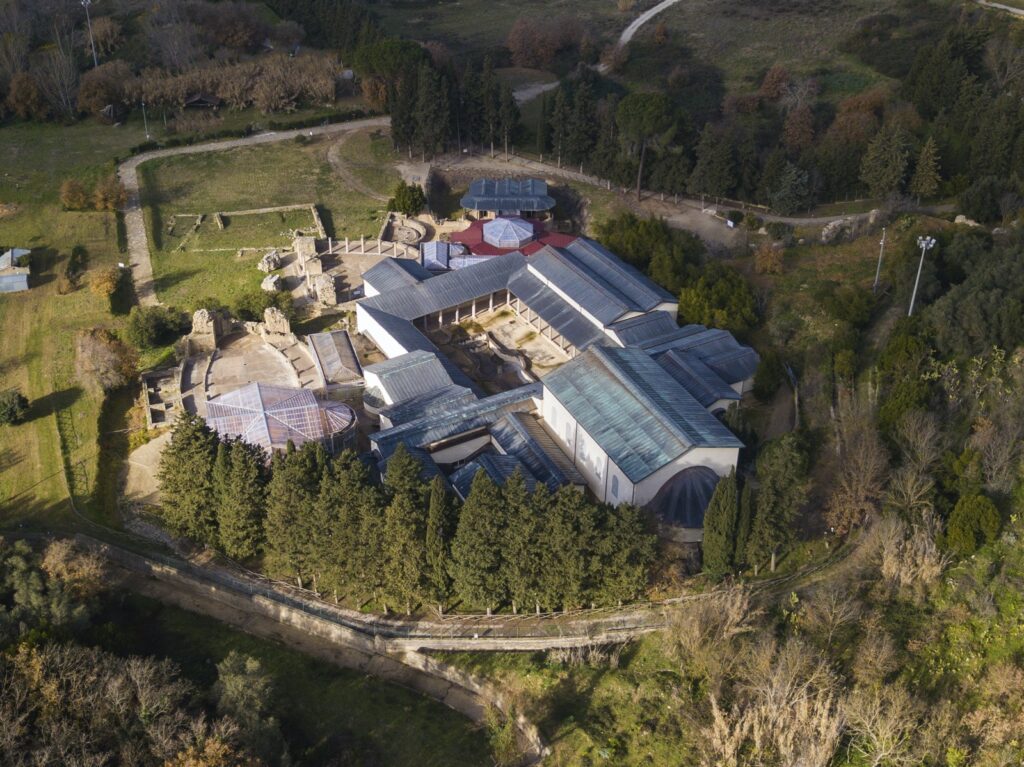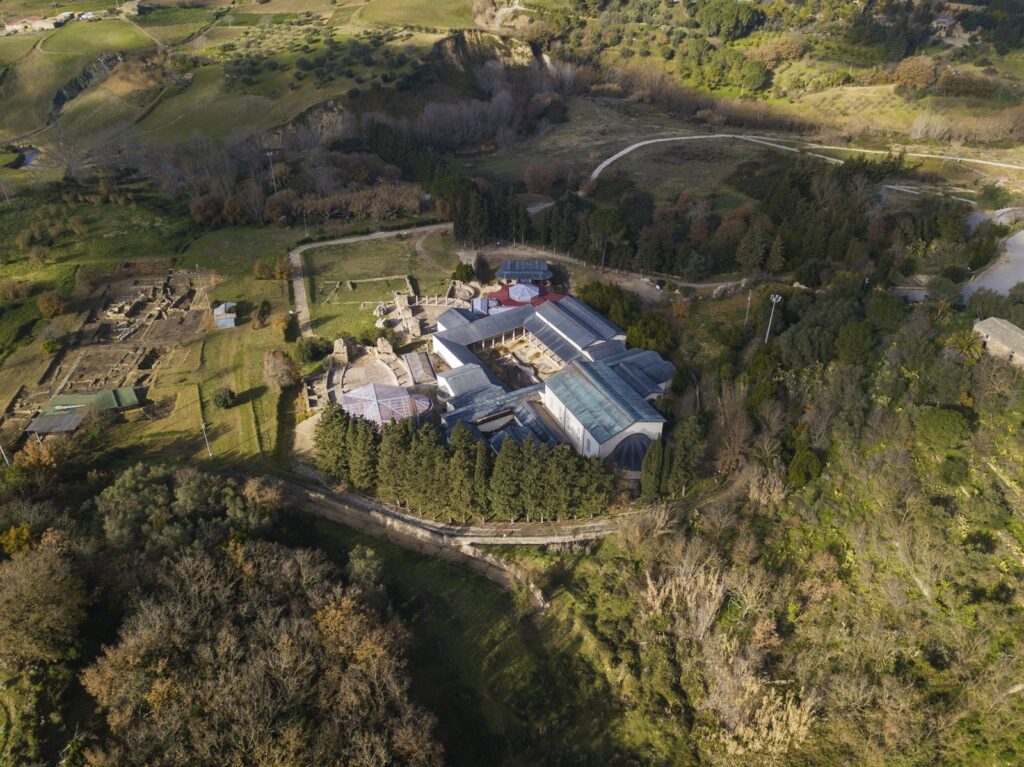 For these reasons the Roman domus assumes the dual function of place, immersed in nature in a private setting, and a dynamic centre for economic and administrative activity.