The large colonnaded portico connects the rooms in the central nucleus of the late antiquity residence, enriched in the centre by an open-air courtyard and a fountain with three pools.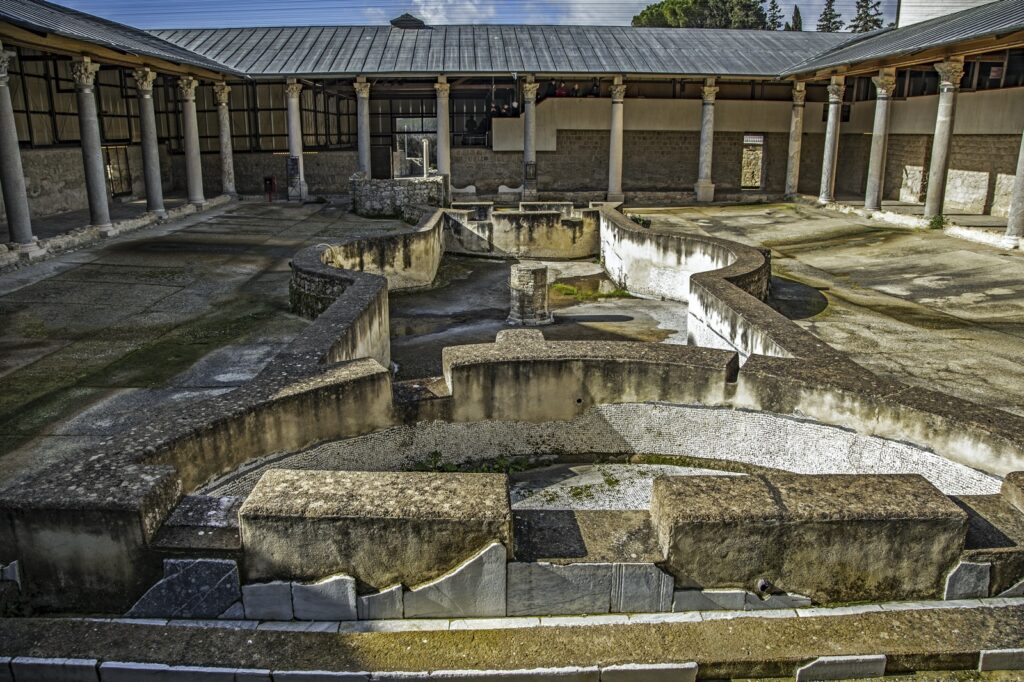 This vast space, embellished with mosaic decoration populated by protomes
of wild animals,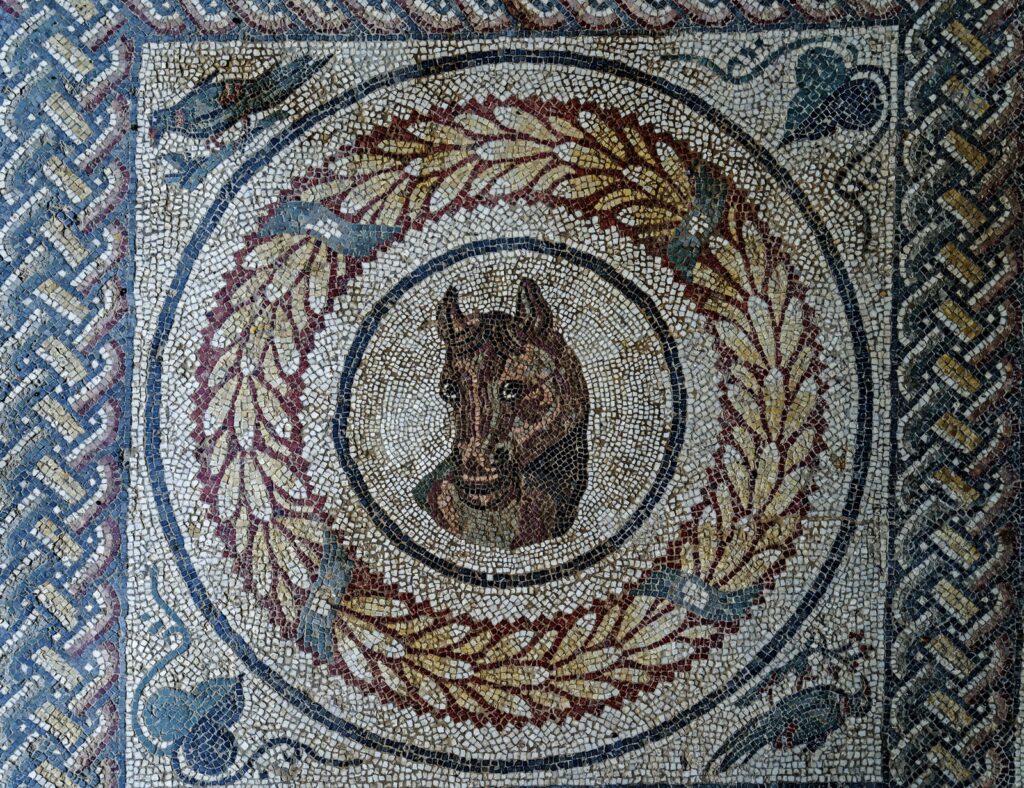 was enlivened daily by a continuous passage of people heading north towards the private and administrative areas or south, to reach the places of reception laid out along the public path.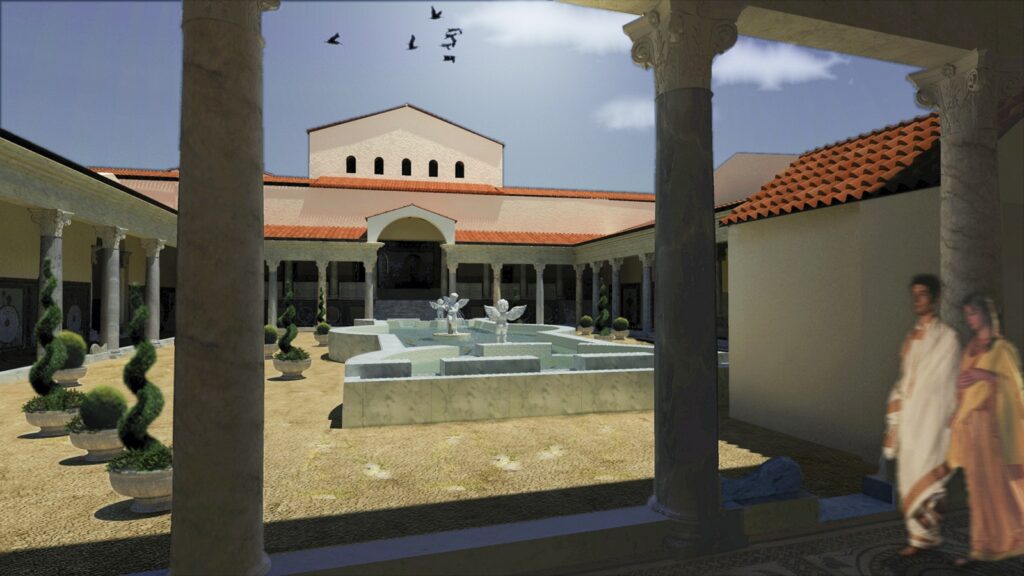 Family members, servants, handmaids, guests and people who were to receive an audience from the dominus walked, in every season, along the long corridor enriched by functional and scenic architecture bordered by marble slabs with dolphin motifs that flanked a number of entrances to the courtyard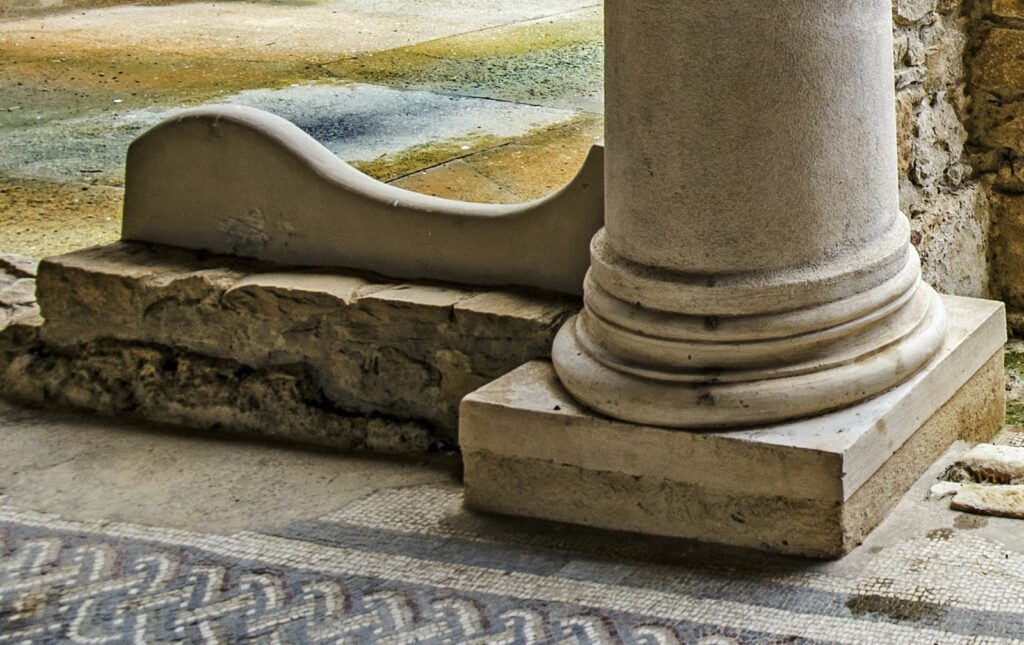 and by thirty-two evenly spaced columns.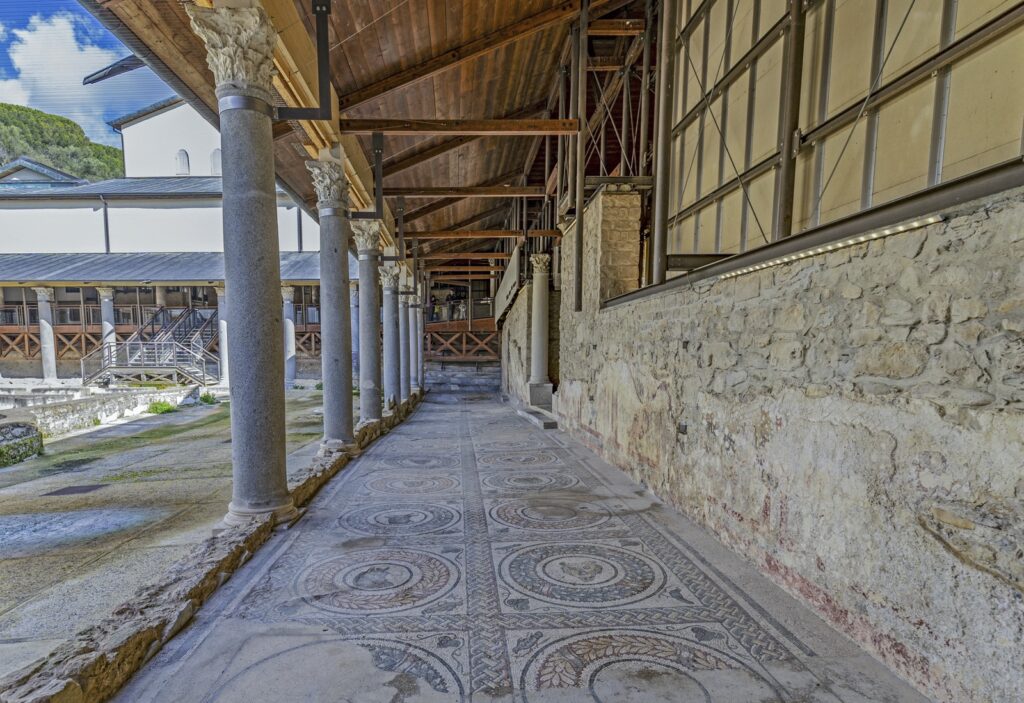 Above them there was a long marble architrave
supporting sloping roofs, probably interrupted by an arch in the centre of the eastern colonnade which opened the passage to the transit area above and the basilica.