The iconography that unfolds in the centre of the floor of the vestibule is marked by figures in ceremonial dress, intent on receiving an important individual, presumably the dominus of the villa, who would have advanced on horseback from the left, and therefore from the monumental entrance.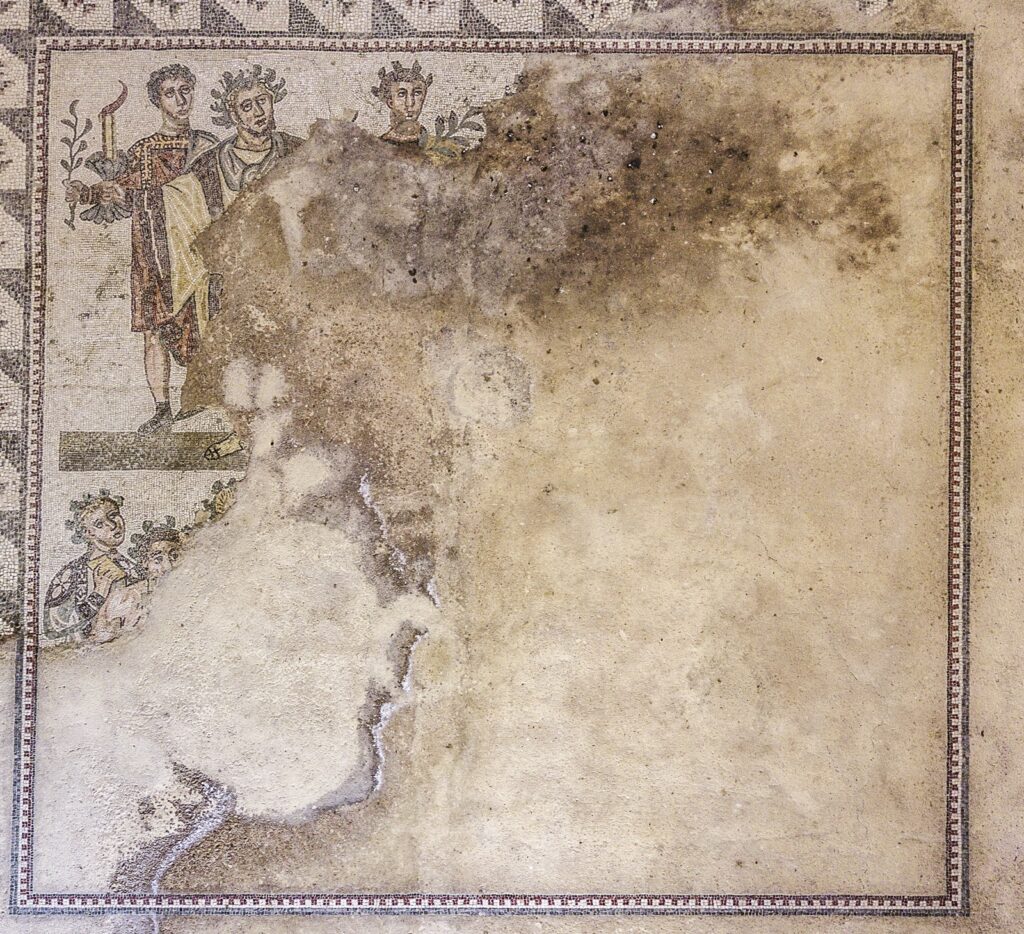 At first glance, it seems we are witness to a scene of adventus, meaning "arrival", and specifically indicating an imperial visit to a city. It was a solemn event, governed by a precise ceremonial code for all citizens, who would express their assent to the emperor and encounter a sense of their collective identity. Branches of laurel, olive tree and palm tree, as well as candles and torches became instruments to welcome the emperor, in a blaze of colours and hymns.
A historical comparison, related to sculpture at the time, can be linked to the Arch of Galerius. Its reliefs, dated from between 303 and 304 AD, depict the entrance of the Eastern Caesar, Galerius, welcomed by the people at the gates of the conquered cities.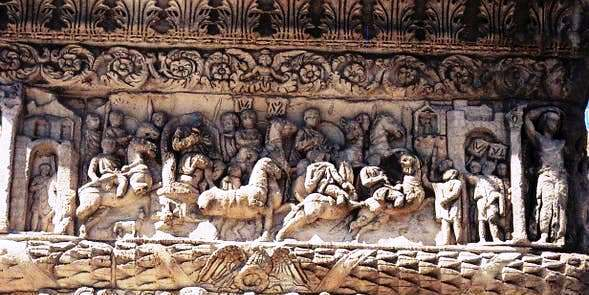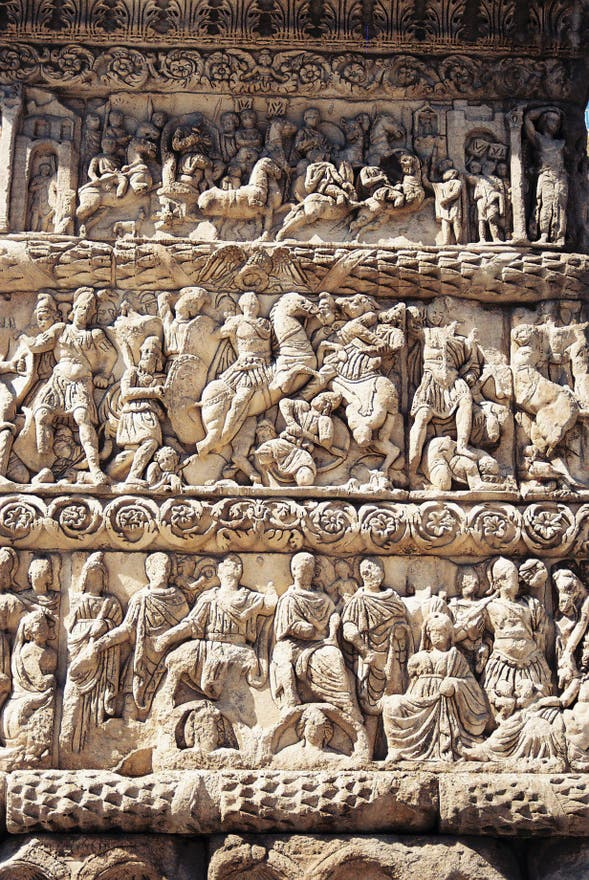 In the microcosm of the late antiquity residence of Piazza Armerina, the vestibule mosaic could refer to this celebration due to the details of the clothing and the presence of branches, candles and the diptych on which a text may have been written to be recited (panegyric) or sung (hymn) as an acclamation for the dominus.