This rectangular space, accessed through a large porticoed courtyard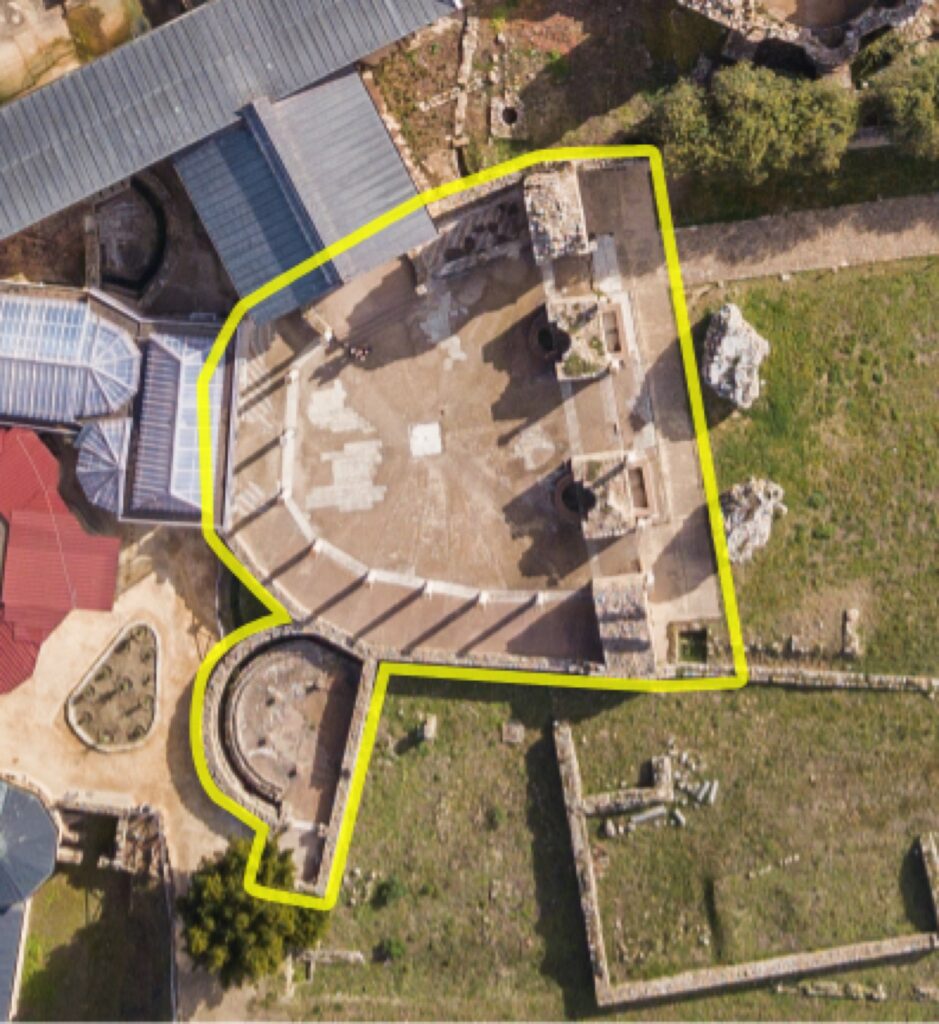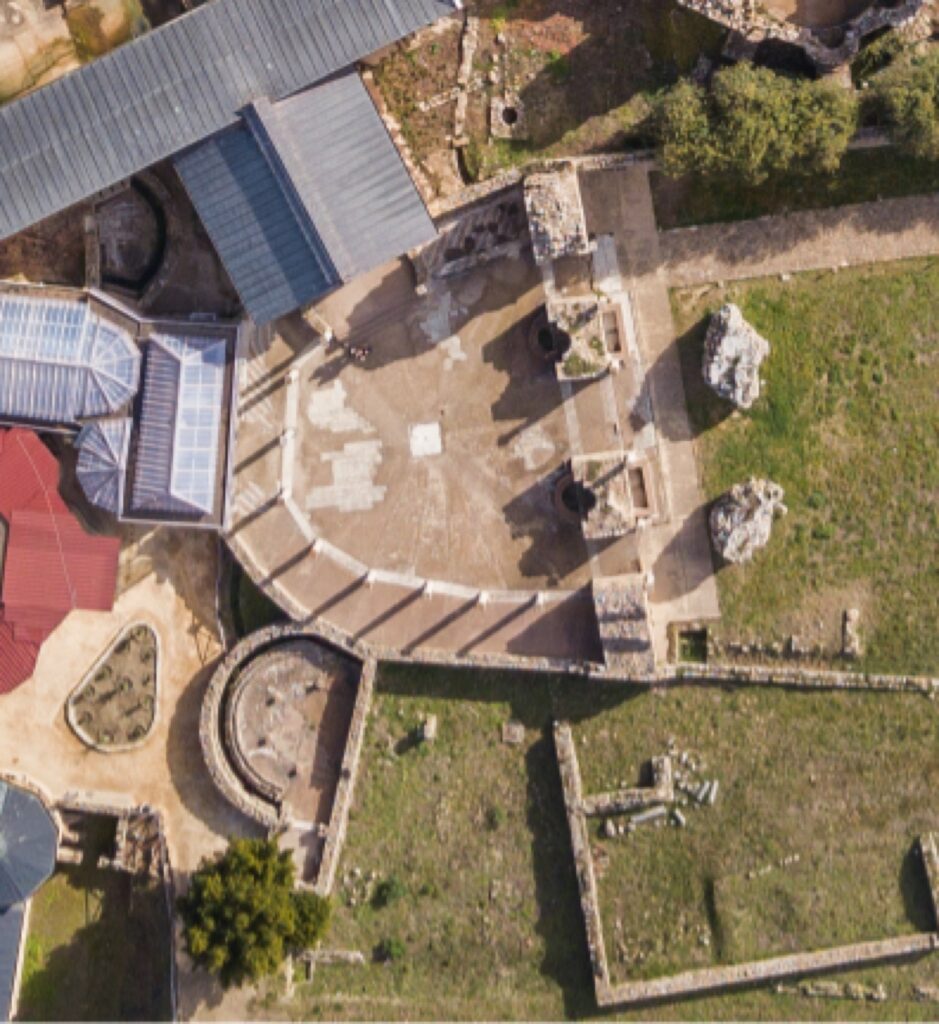 spread out in a fan shape, opens up to the main rooms of the villa according to the typical tradition of the domus with an atrium and with an atrium and peristyle.
Vitruvius, a Roman architect and writer, in the 1st century BC in De Architectura, already considered it a place for public and not private use and therefore absent from the homes of ordinary people.
The late antiquity residence, introduced by such a majestic entrance, was certainly intended for a dominus with a distinguished profile but the
vestibule
in this case had a function that was not only official but multi-purpose, as seen in its mosaic decoration.
The celebratory motif depicted in the figurative scene in the centre of the room is contrasted by the presence of a frame of geometric mosaics reminiscent of those on the floor of the courtyard in front of it, which served as a passage area.
The surprising realism of the scene, unfortunately defaced, shows in the foreground of the floor mosaic some figures arranged on various registers, in ceremonial dress and with their hair surrounded by plant crowns, with hairstyles, according to some scholars, that were fashionable in the tetrarchic age. Their faces are slightly oriented to the right of the representation, where it is assumed that the dominus entering on horseback was depicted.