The choice of subjects and scenes that animate the floor decorations of the Villa Romana del Casale is not random. A precise iconographic program was skilfully translated by groups of workers, even from North Africa, who used their knowledge to enrich the models already used by mosaicists on the island. At the centre of the mosaic, a woman of high social class, perhaps the lady of the house, wears a long draped dress.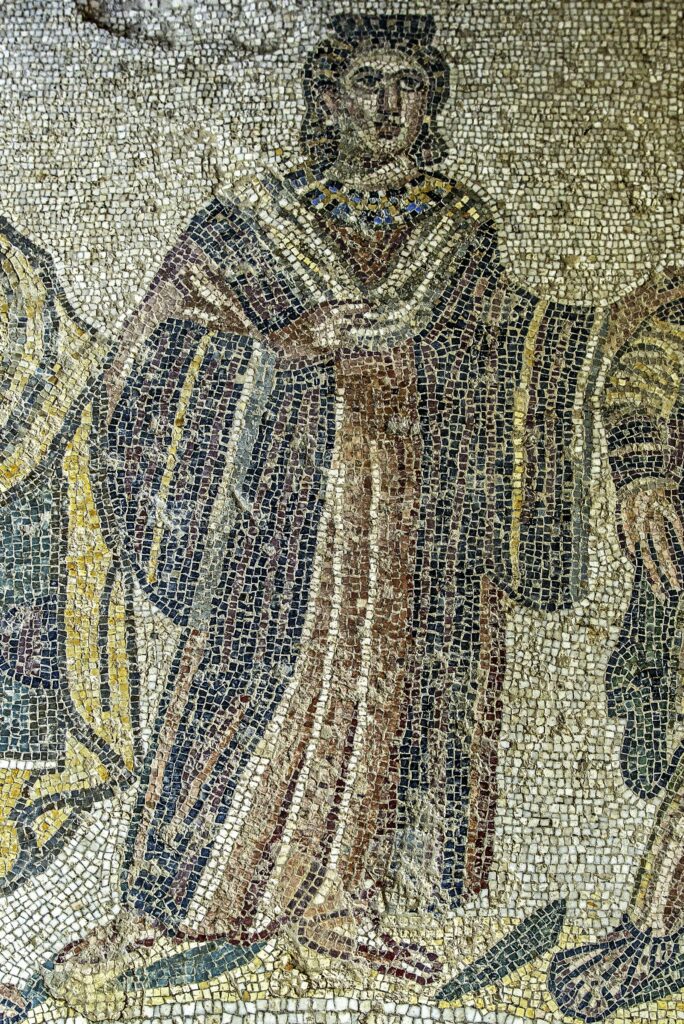 The type of helmet-shaped style her brown hair
is gathered into reveals the typical fashion in vogue during the tetrarchic
period.Next to her are two young men with long blonde hair. The most common hypothesis is that they are her children, or perhaps Germanic servants, who would have exalted her beauty.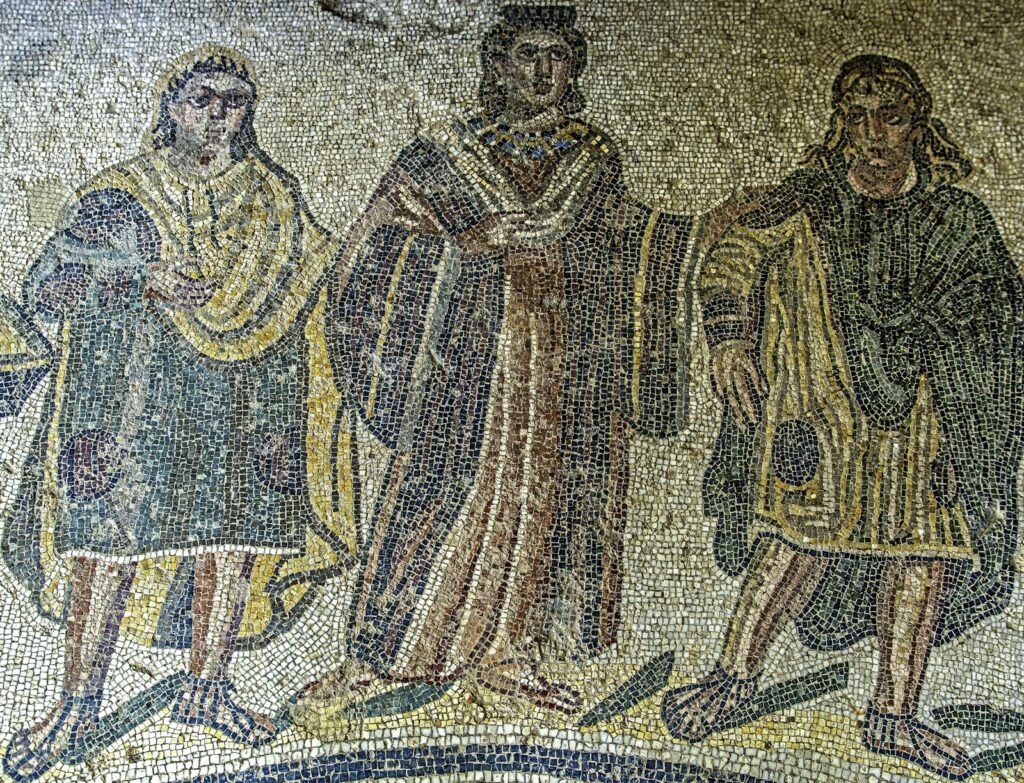 At the edges of the group, there are two handmaids carrying the objects necessary for the thermal bath, such as boxes to contain clothes, ointments and perfumes.