The subjects that emerge in the first phase mosaics are more legible in the north-eastern apse.
A young man, seated on a chair on which a fringed pardalis
rests, is wrapped in a soft towel, used after bathing in the pool. Behind him, a servant approaches while holding a cloth and another young man, placed opposite, holds a white robe with clavi
, a green cloak and a pardalis, all folded in an orderly fashion.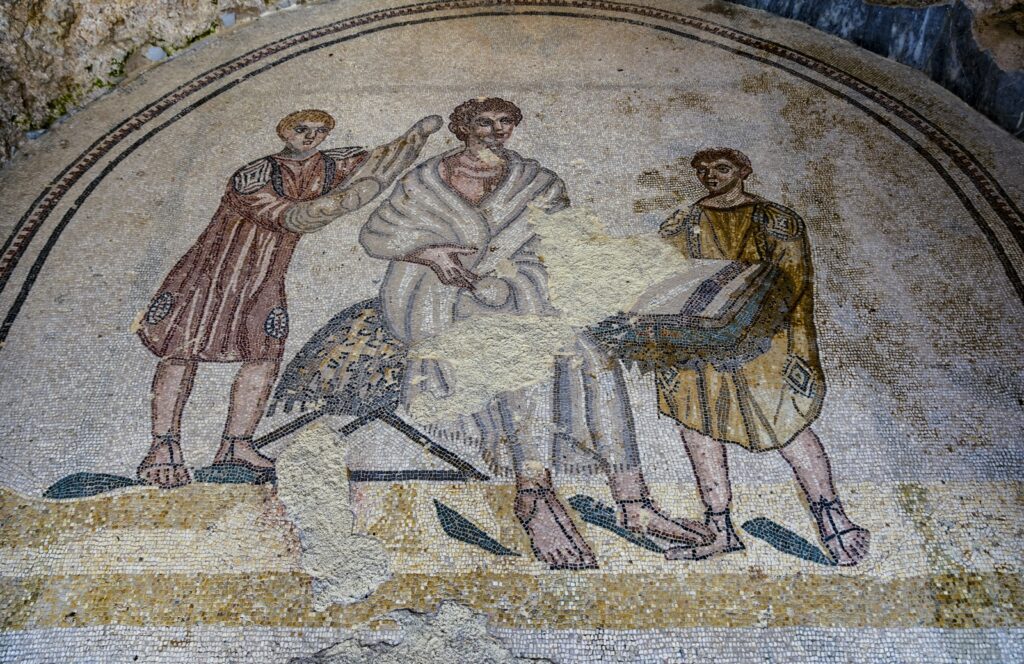 An opposite scene can be seen in the niche to the west, from whose mosaic fragments four figures can be made out, represented in the act of undressing. The central figure has just removed his green paenula
, handed to the servant dressed in red, and dons the colobium, a robe covering the tunic, adorned with elegantly decorated clavi and orbiculi
.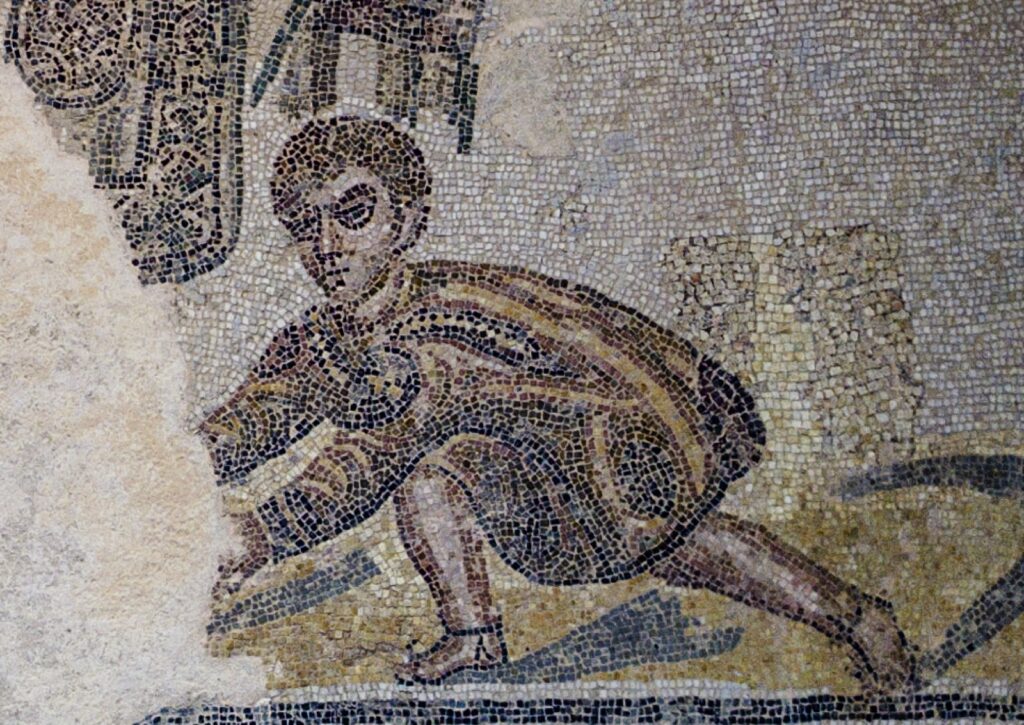 At his feet, another servant is probably kneeling to unbuckle this character's sandals.