Smaller than other rooms of the Villa del Casale, the room is irregular in shape and located on the private path, north of the peristyle. The trapezoidal shape of the room, which has brickwork benches along the walls, suggests its use as a vestibule, waiting room or apodyterium
.
The reading of the floor mosaic in which a richly dressed female figure stands out in the centre, accompanied by handmaidens and two male figures with flowing blonde hair, leads us to think of the representation of the domina as she prepares to enter the baths.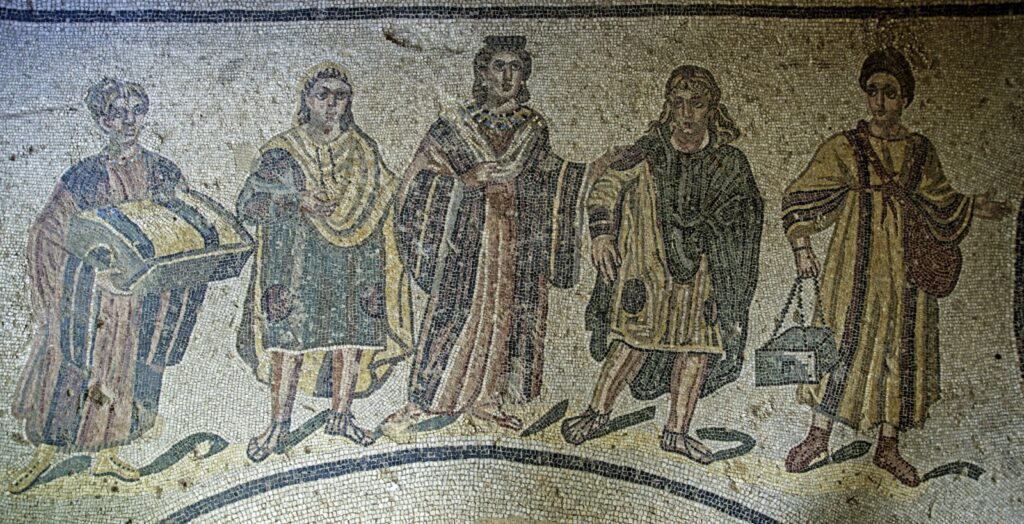 Two objects stand out in the irregular corner of the background: a kantharos
with a ribbed belly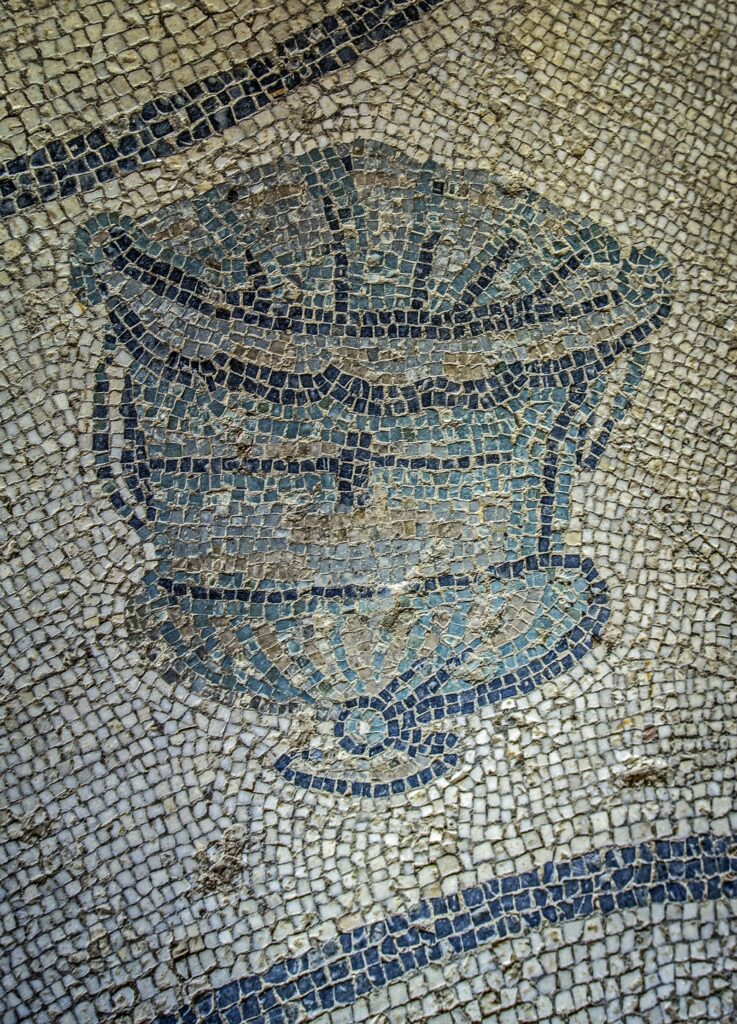 and a wooden throne, a cathedra, associated with individuals of particular standing.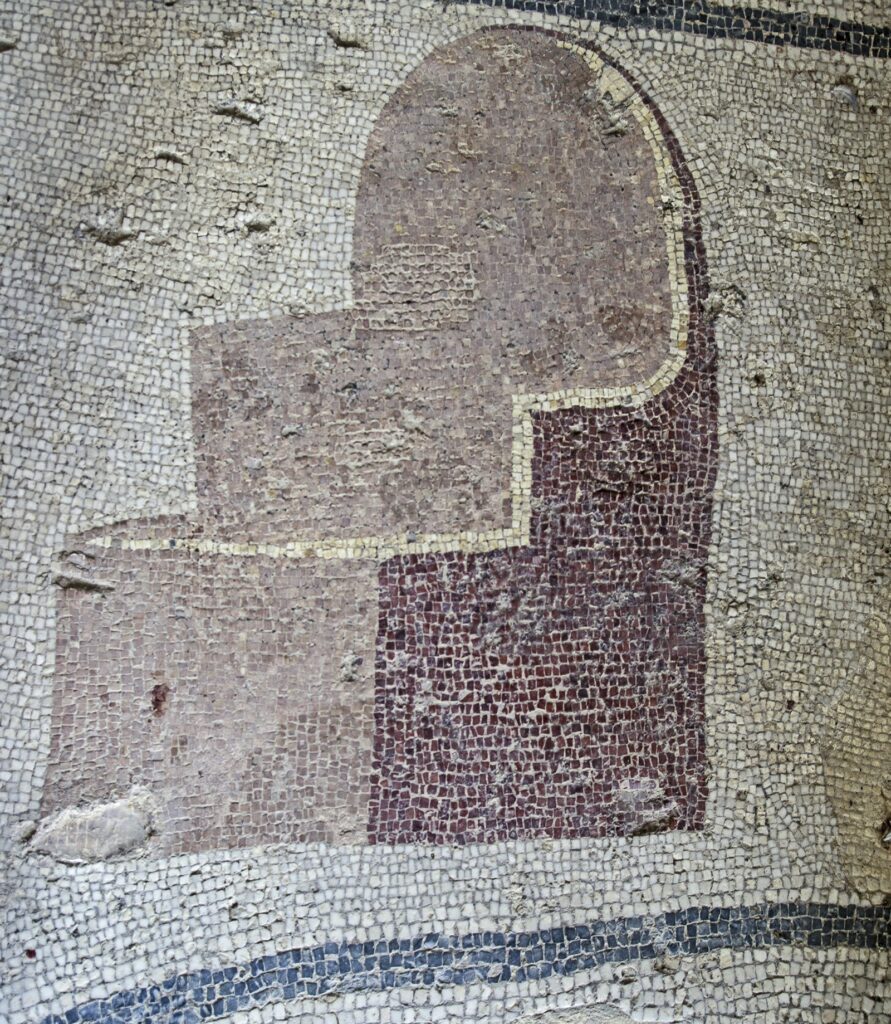 A further clue to the exclusive and official use of the small space by the dominus and members of his family can be seen on the frescoed plaster of the walls, where we can still see the base of a geometric division with large coloured rectangles imitating a marble inlay.