The mosaic ornament in the "corridor of the great hunt" is a great representation of the techniques used to capture and transport exotic and ferocious animals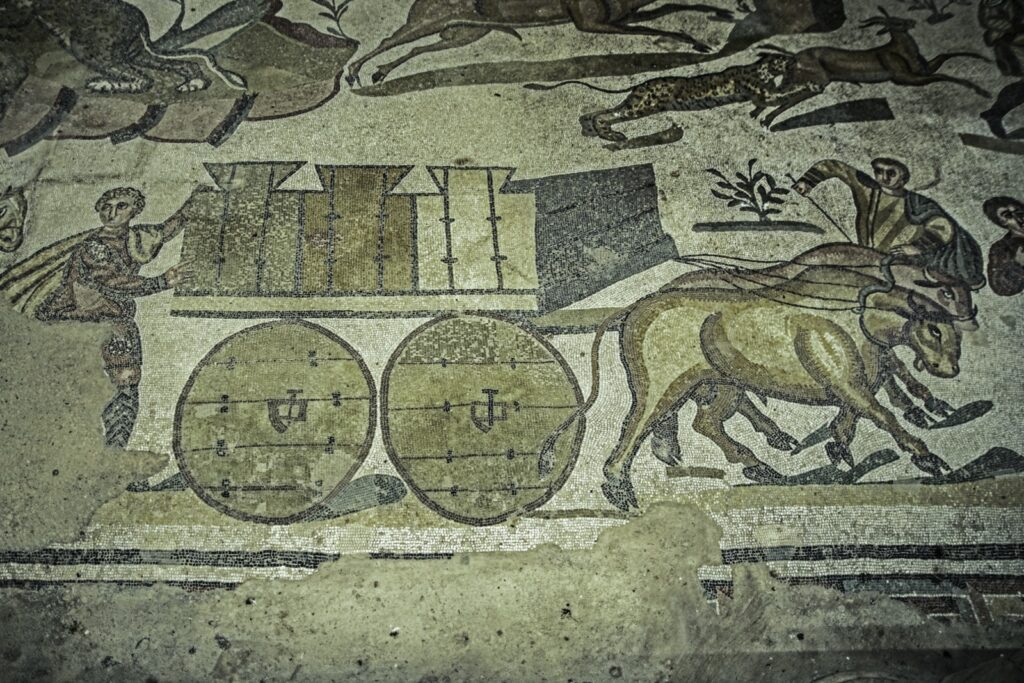 to the imperial estates
. It gives us the most extensive example depicted in antiquity.
Among the soldier-hunters who prevail in the eastern part of the mosaic, servants in charge of the transportation and imperial officials who direct and supervise the capture operations, in the sixth scene a group of three figures stands out from the pattern of the narrative.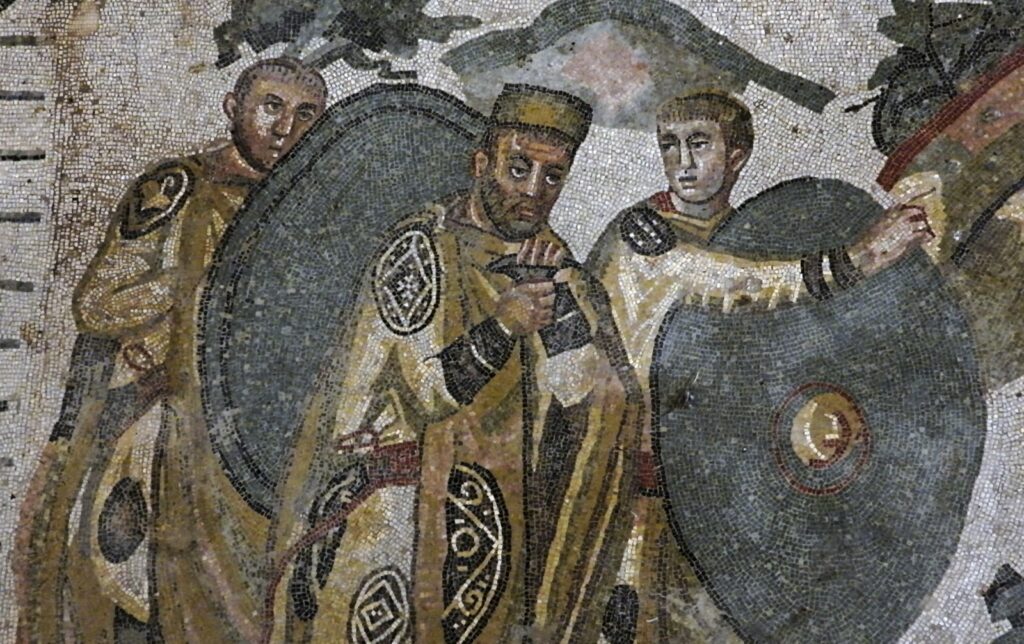 Among them emerges the central one representing a man with a round hat, the pileus pannonicus
(Pannonian cap), a cloak with a large orbiculus that covers a light tunic with sleeves bordered at the wrists and a cingulum, the bright red military belt tightened at the waist, decorated with plates according to rank.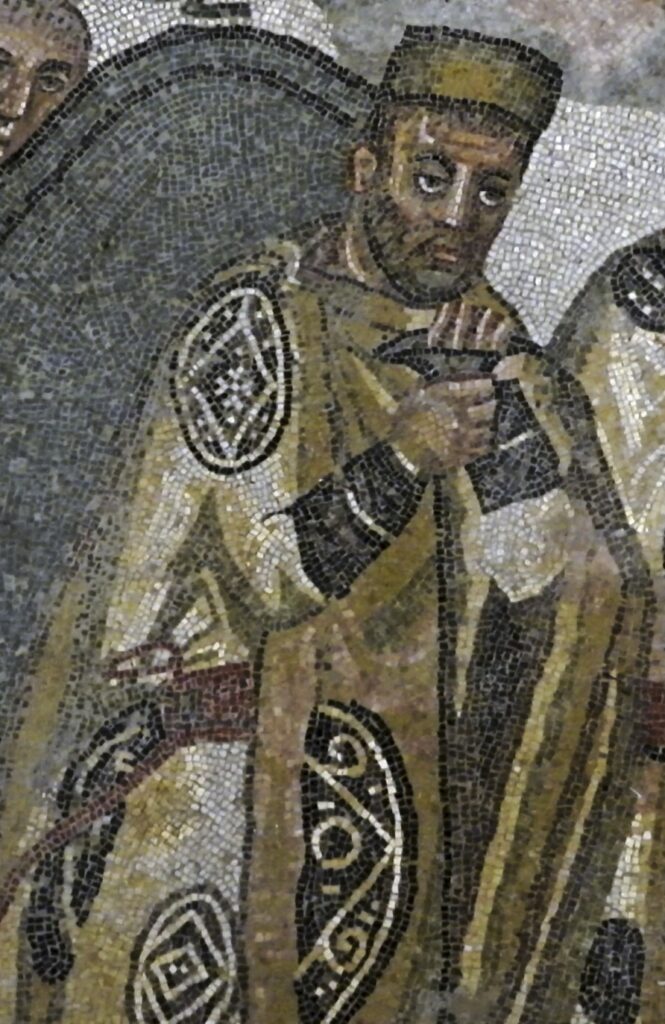 This figure is shown with a mature face with a deep gaze, leaning on a tall mushroom walking stick.
Each of these elements leads us to think that he is a high-ranking military man flanked by personal guards, the protectores, equipped with large shields.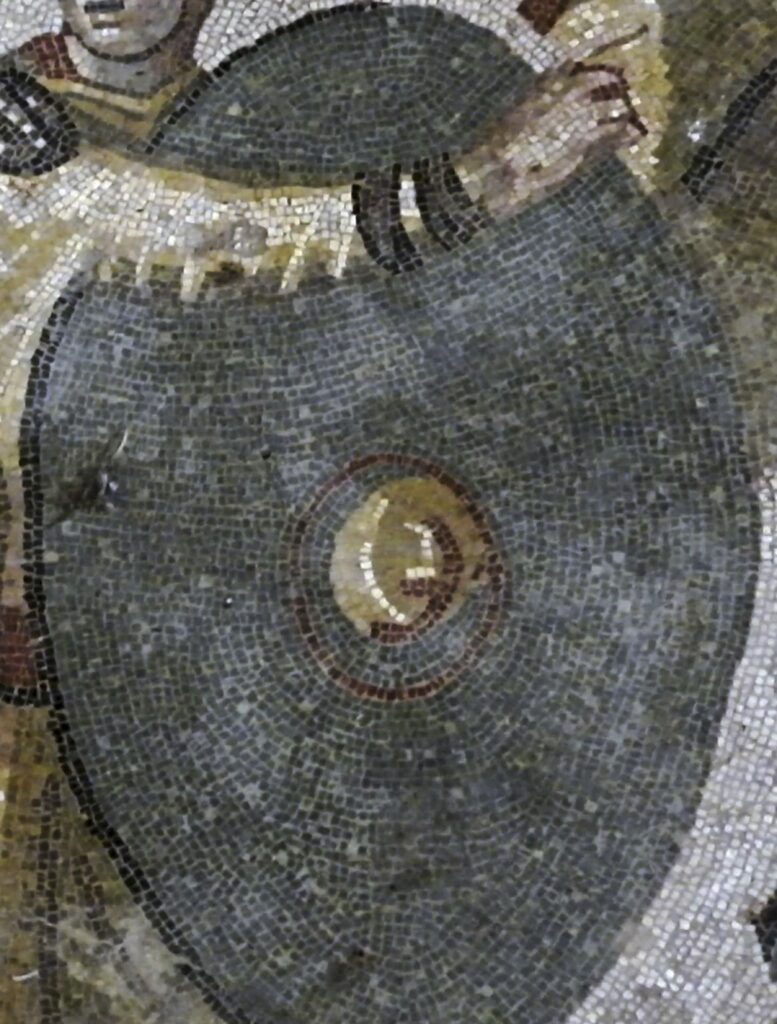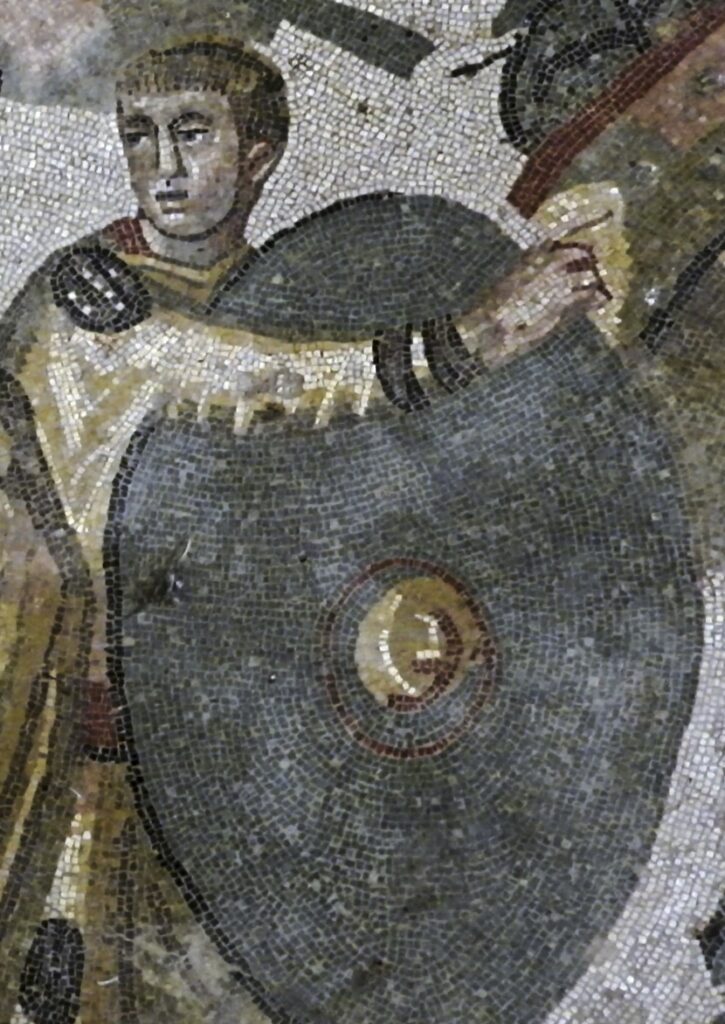 Some scholars have correlated such an authoritative image to the dominus of the late antiquity residence, to whose profile the mosaicists perhaps wanted to pay homage by representing him in one of the most important rooms, located close to the
basilica
where he exercised his administrative and management functions.
Other hypotheses have instead assumed that the owner of the domus was a dux, a commander of troops stationed along the borders of the Empire or even interpreted the image as that of the Emperor, Maximian or Maxentius.