The layout of the late antiquity domus on three large levels, which follow the nature of the terrain, cannot overlook the importance of the duration of the works that created the mosaics and architectural scenes.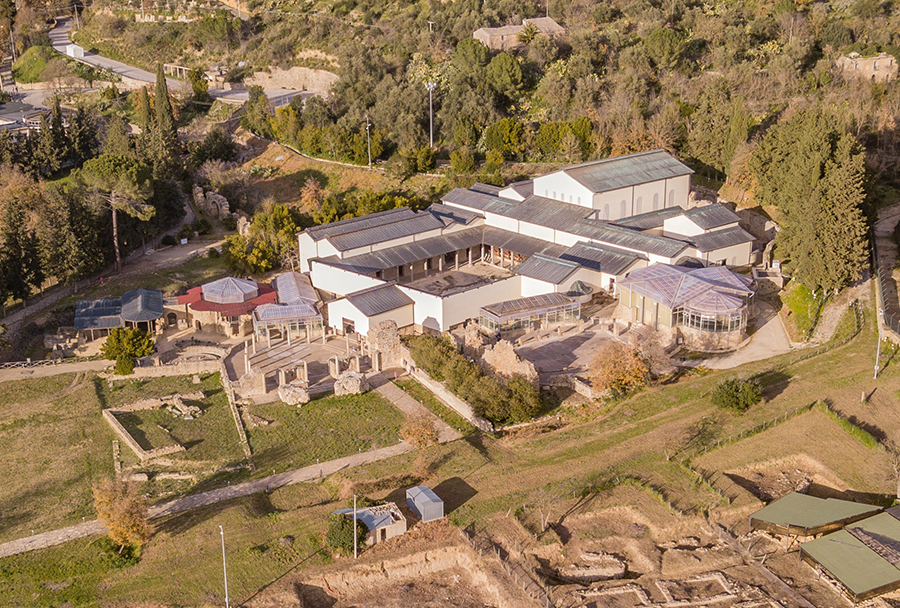 Some clues give rise to the assumption that it was executed with no initial unitary project, either because of the layout of a number of rooms or the style of the depictions of the mosaic ornaments, though the contemporary use of two different stylistic registers is recurrent in Roman artistic tradition. We cannot overlook the possibility that the structure of the late antiquity residence was built in a short time or that it was enlarged from the original nucleus at a later stage, as in the case of the triapsidal triclinium
.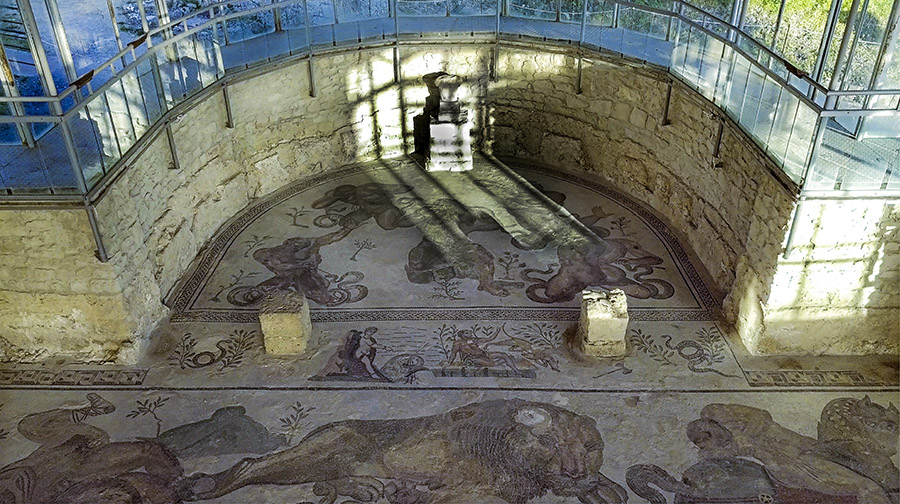 In reality, the Villa del Casale only appears to have an uncoordinated composition, since it encompasses a structural logic within its four main nuclei: the monumental entrance, the quadrangular peristyle
and the rooms that gather around it, the thermal baths, the triapsidal hall and the ovoid portico, which appears to be an alternative space to the quadrangular one.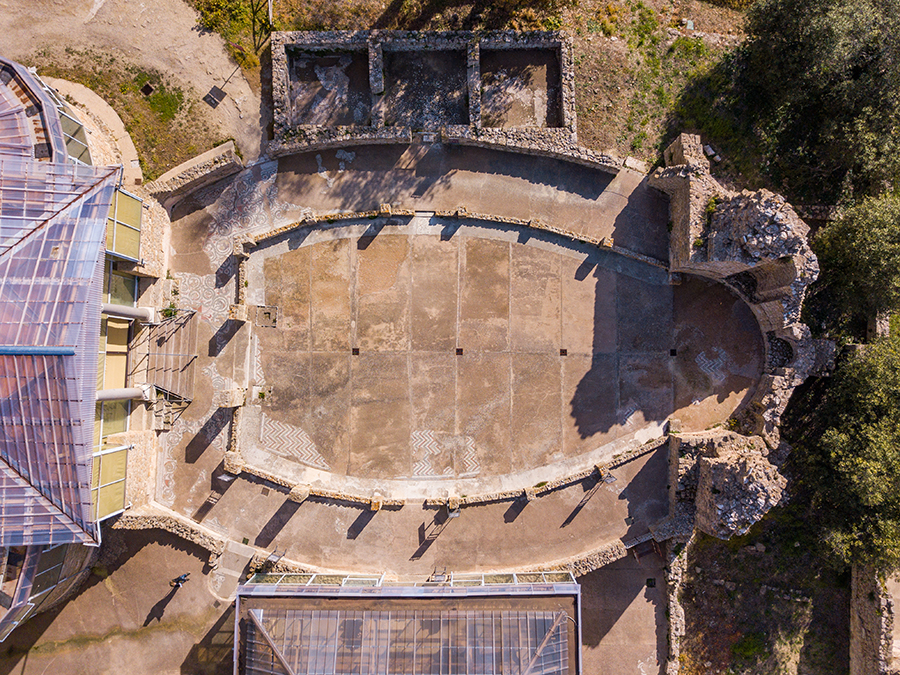 In this case, we can speak about the juxtaposition
of the various functional parts, even if they are from different periods.