It has always been believed that the northern apse
of the triclinium
depicted the apotheosis of Hercules
,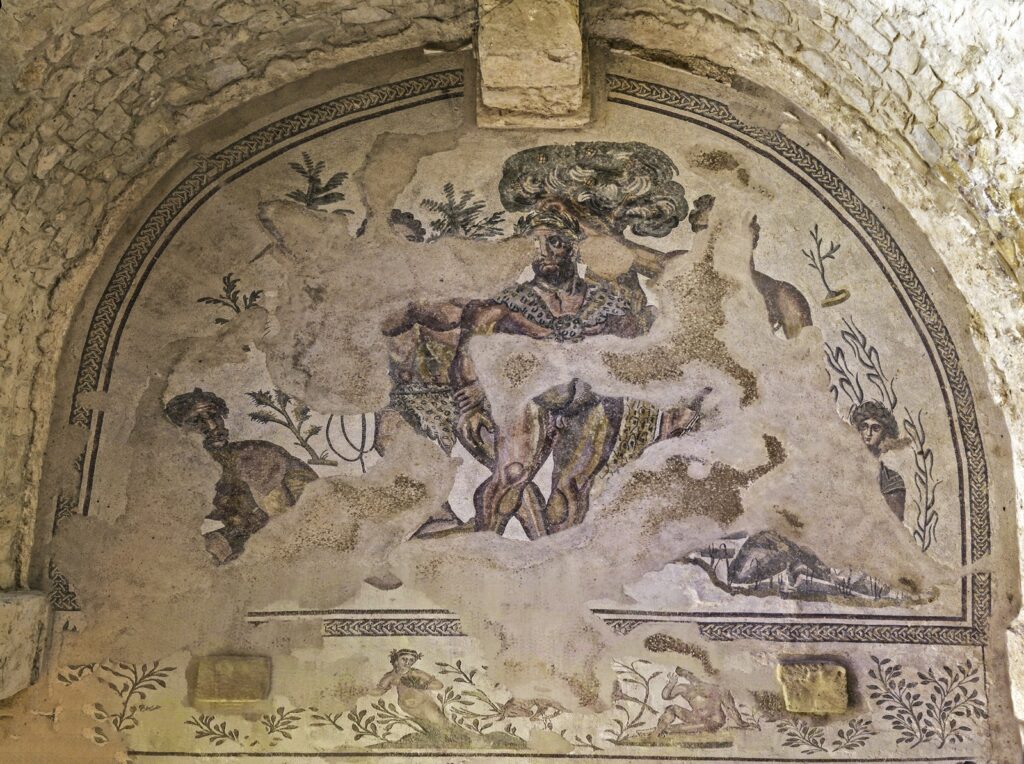 the moment following his death when the hero was welcomed among the gods of Olympus.According to the theories of some scholars, the apotheosis of Hercules is linked to the "divine imperial majesty" celebrated during the Tetrarchy
. Jupiter would refer to the figure of Diocletian
, commonly known as "Iovius", while Maximian
, who took the nickname "Herculius", is identified with the demigod, now an immortal, among the other deities.
However, recent studies have shown that it is actually the capture of Marsyas, with the pardalis
knotted around his neck,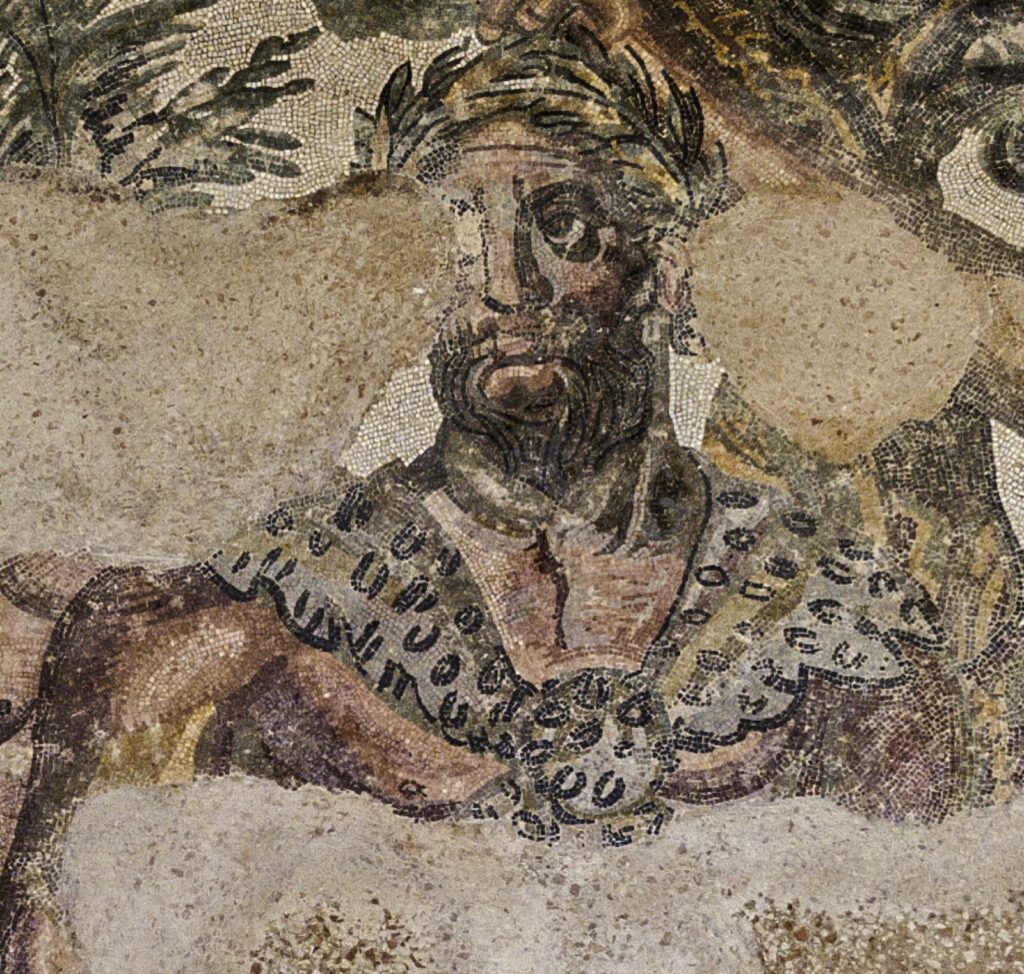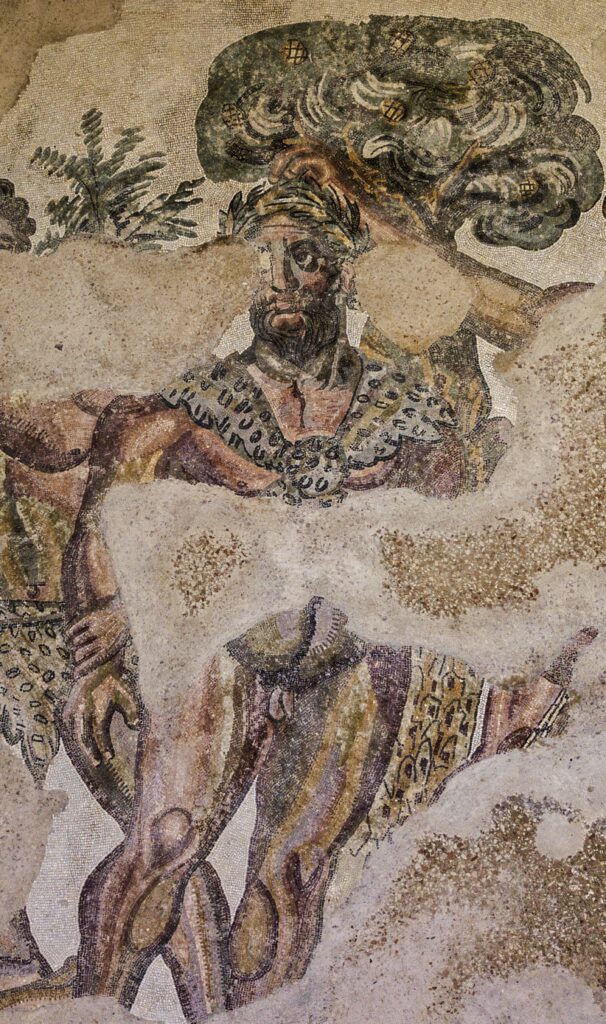 by two satyrs placed at his sides and recognisable by the panther skin loincloth.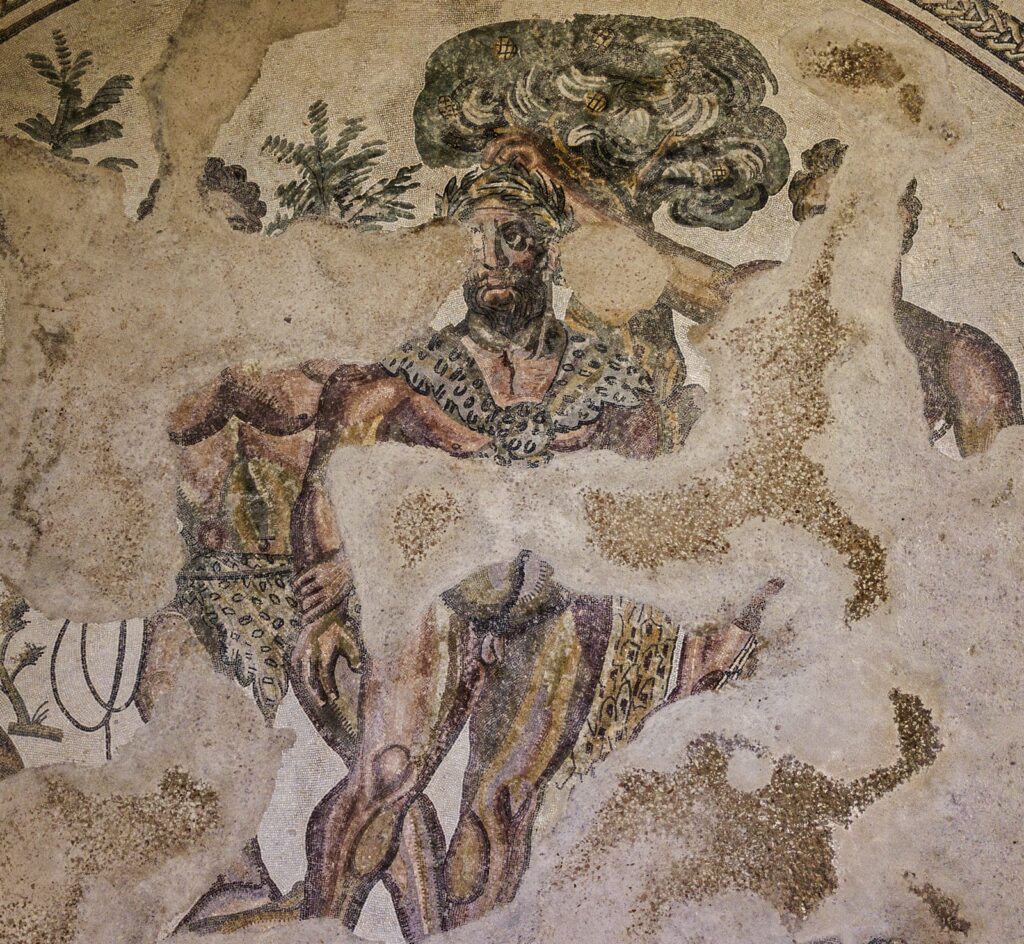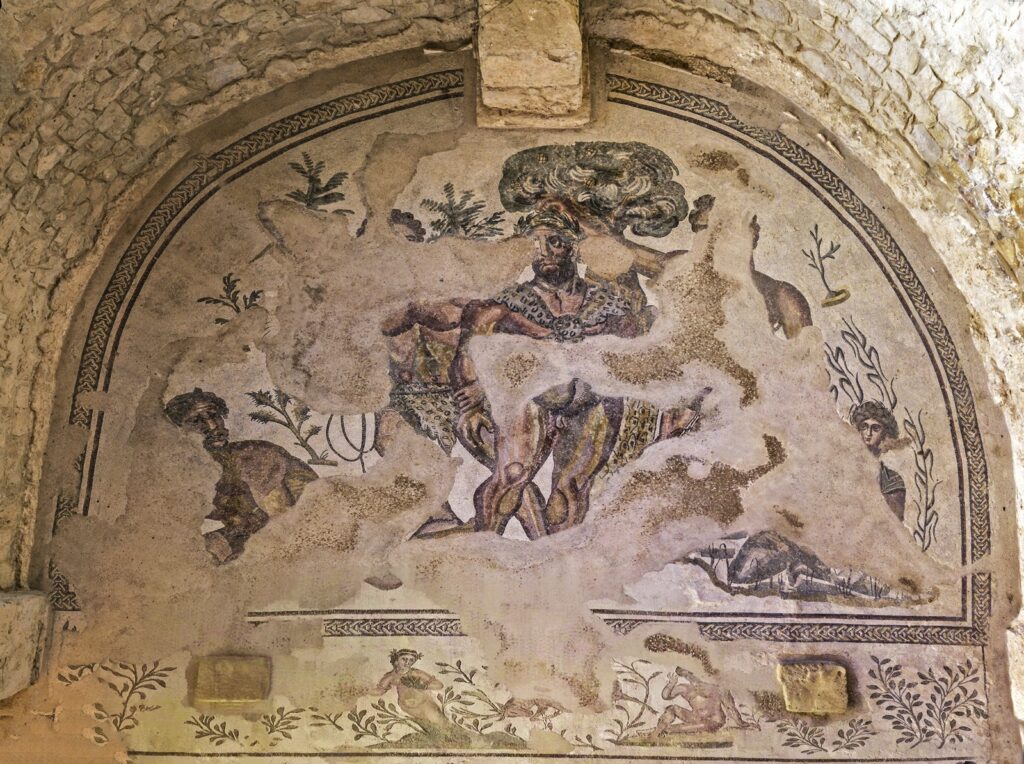 The left satyr holds Marsyas
by one arm with a coiled lasso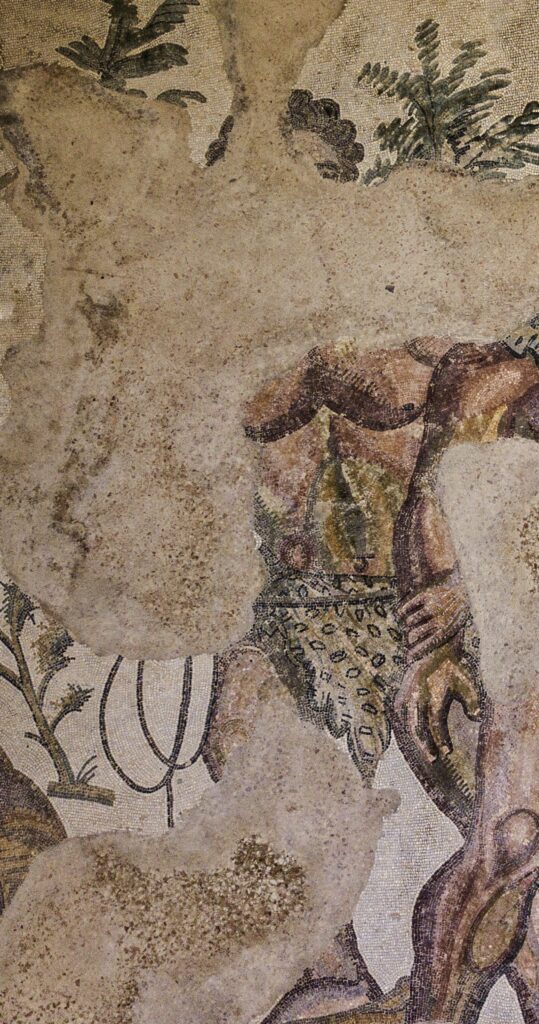 while the other satyr grabs his head crowned with pine needles.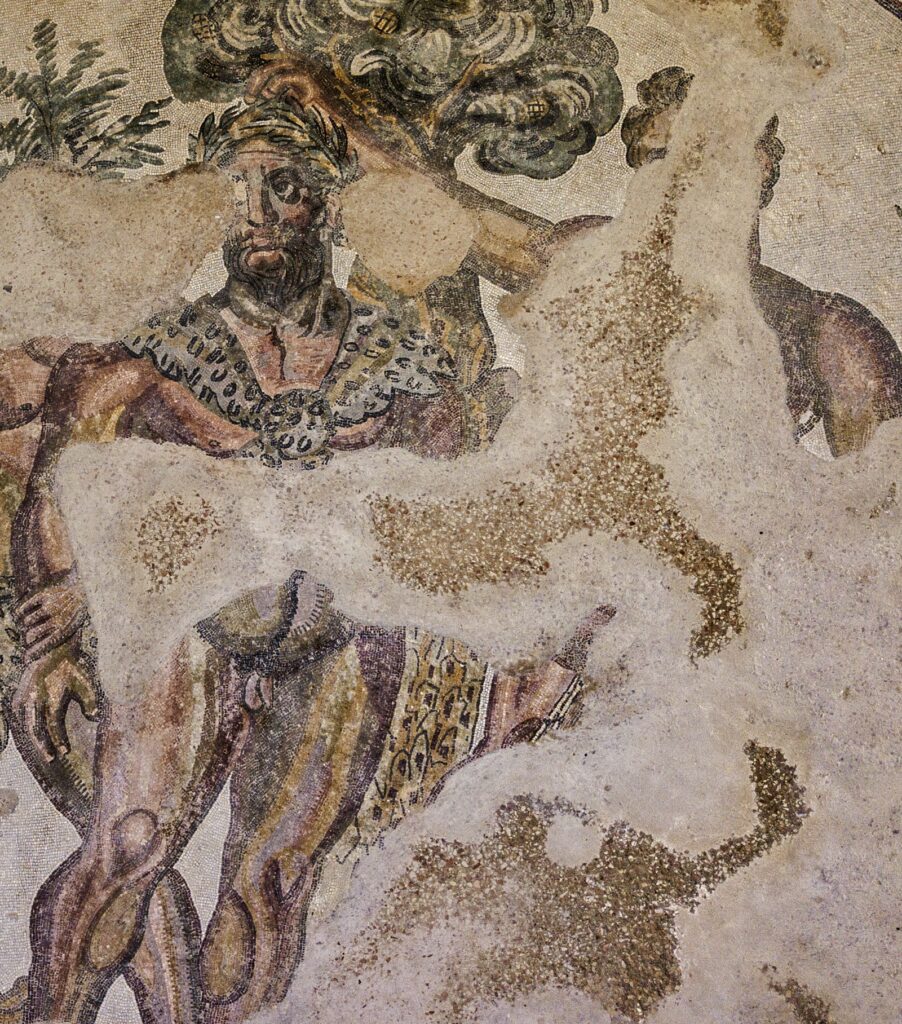 The figure crouching to the left of the apse among the bushes must be the Scythian who will skin him,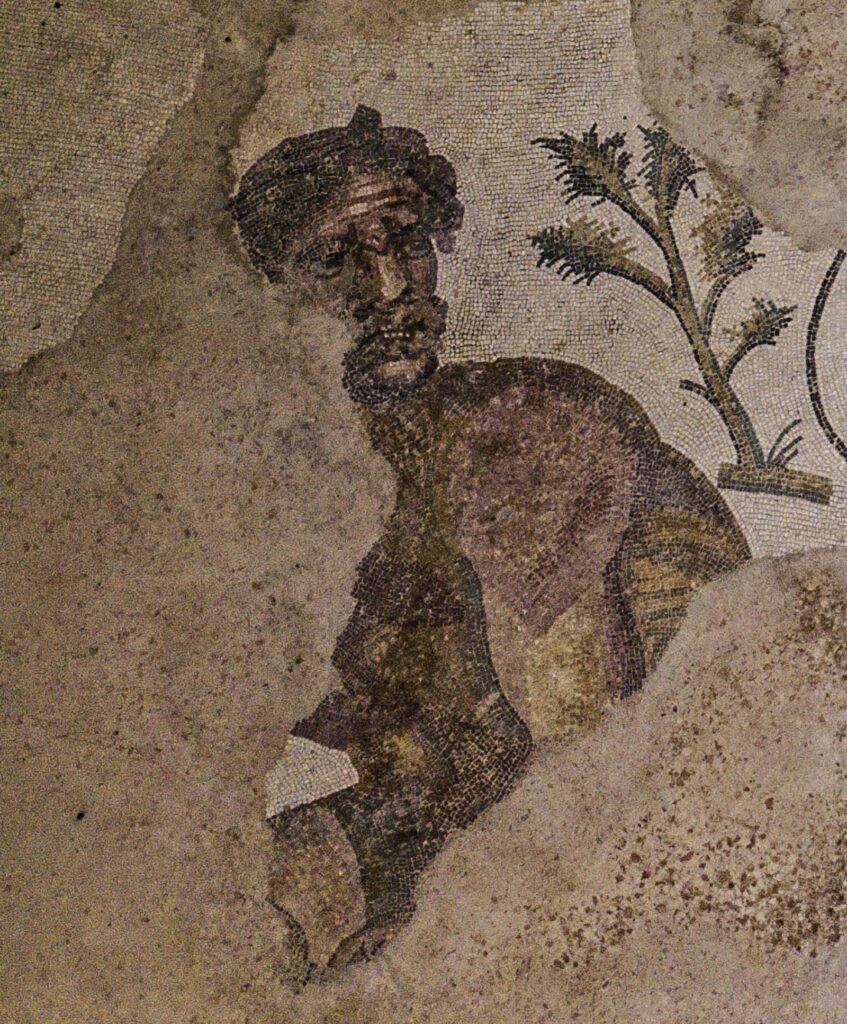 while the character with a crown of leaves on the other side of the scene is Olympus, pupil of Marsyas.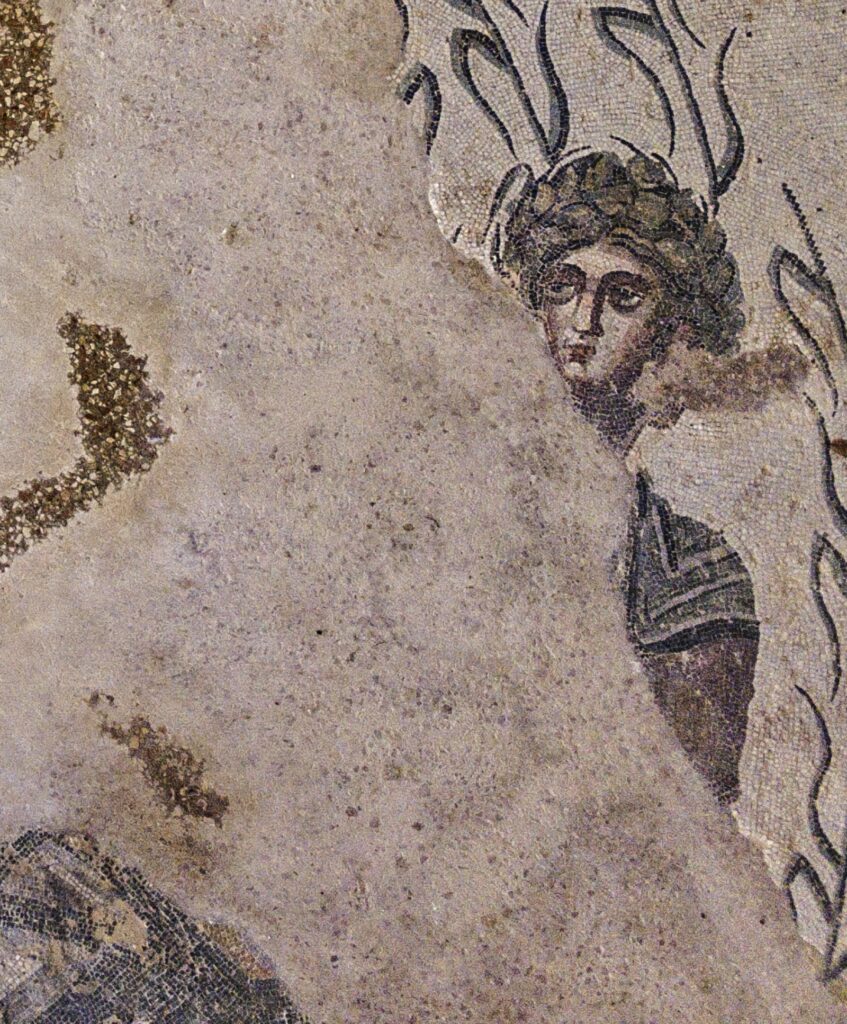 The pine tree depicted in the centre behind the characters is the tree from which the flayed Marsyas will be hung.