In the autumn of 2002, after an intense earthquake off the coast of Filicudi and shortly before the beginning of a new effusive activity in Stromboli, a large system of fumaroles activated between the isles of Bottaro and Lisca Bianca, at a depth of around 7-10 metres..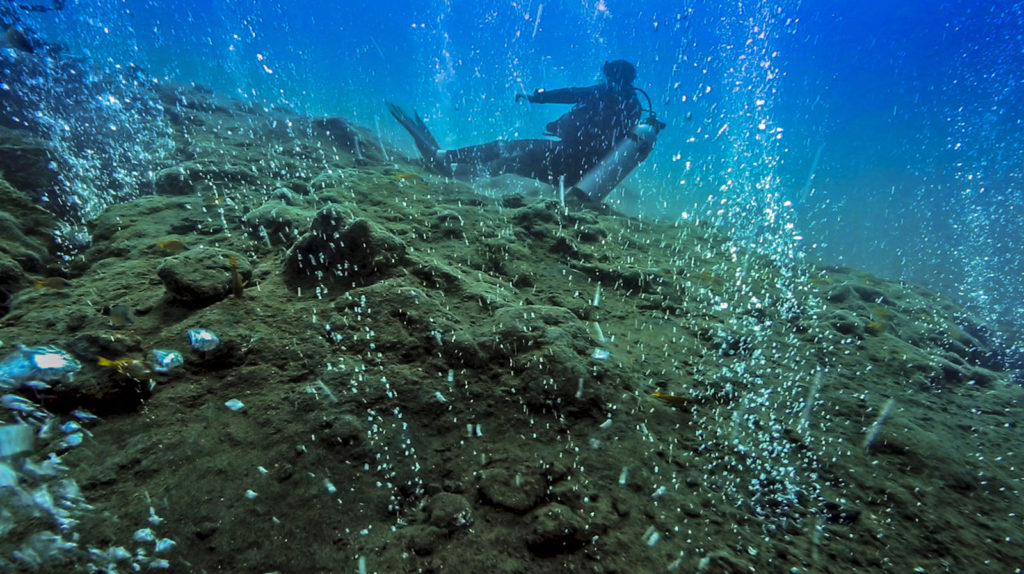 In the fumarole field, gases leave at a temperature of around 40 °C, and unlike the fumaroles of the island of Vulcano
, they have no real magmatic origin. Scientific studies are currently under way in order to verify the origin of this hydrothermal activity, which was already present in the north-eastern part of the island of Panarea, on the beach of Calcara.