Panarea is the smallest island of the archipelago in terms of size, but is probably the one with the most charm due to its natural beauty. Panarea is not only the island itself, but also a collection of many small isles and rocks with fantastic shapes and colours.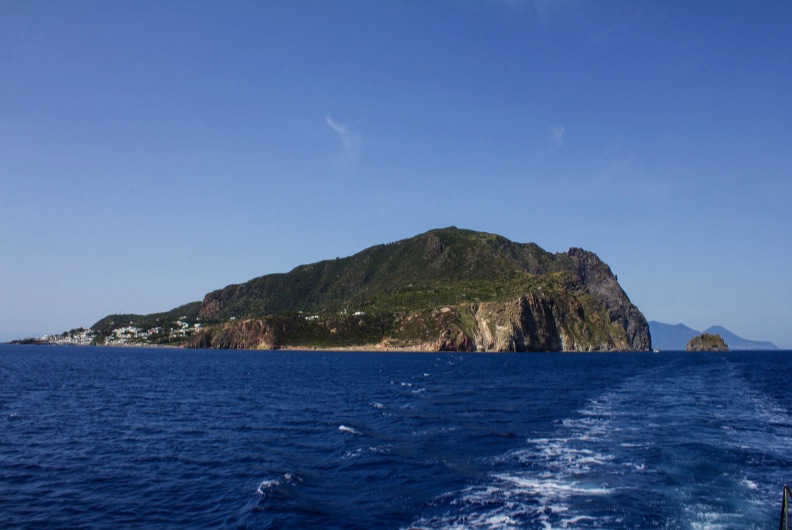 From a geological point of view, Panarea is the oldest in the archipelago, with products dating back over 330,000 years. Its volcanic structure
has partially collapsed into the sea in the western and northern parts, resulting in uninhabitable steep slopes on the remaining island. The rest of the island, the eastern and southern part, has flat areas. The height of what remains of the volcanic cone is 421 metres. The volcanic cone has remains of side craters formed over time.
The rocky spurs of Spinazzola, Basiluzzo, Panarelli, Dattilo, Lisca Bianca, Bottaro, Lisca Nera and Formiconi are wonderful. But do not be fooled by the island's small size.
Underwater Panarea
is actually much more extensive. The current forms are the result of many caldera sinkings
and explosions, which occurred during the last stages of its eruption activity.
The town of Panarea is very small and consists of a series of well-tended and flowered alleys that connect the various parts of the town and the beaches.
In antiquity, there were several names for Panarea: Euonymos (which is on the left, from Lipari towards Sicily) and Hycesia (the supplicant). Then Panaraion (the destroyed) appeared, following by Pagnaria (the cursed), Panaria, and finally Panarea.