Pollara is definitely one of the most fascinating places on the island.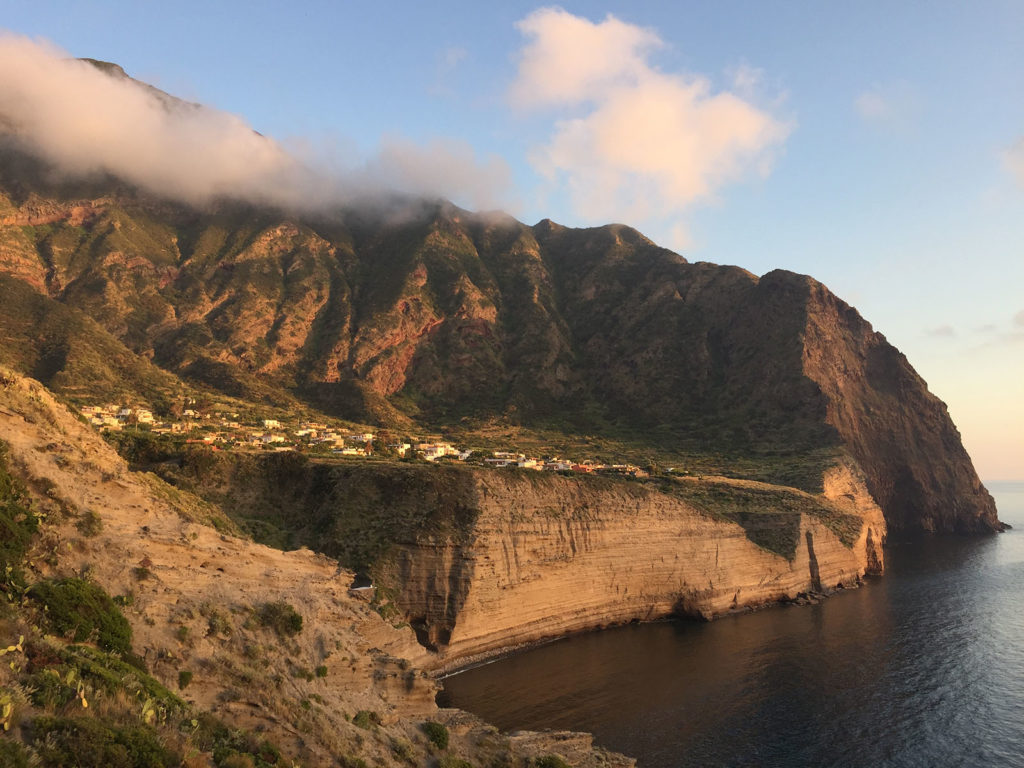 It is a small village located on a plateau 30 metres above sea level, and in the middle of a bay that preserves the shape and sinuosity that the sea has carved out over the last tens of thousands of years. The rock arch of the Perciato
, the Stack in front of the bay and the overhanging cliff of the Falconiera
represent the best naturalistic examples offered by the Aeolian archipelago.
Even to the untrained eye, the bay of Pollara is semicircular with sheer sides typical of a volcanic crater. In fact, this place was the scene of the last eruption events in Salina, which were highly explosive and energetic with pyroclastic products
found in the other islands of the archipelago and on the northern coast of Sicily.
In the last 30 years, the name of this small village has been inextricably linked to " Il Postino
", the final film by Massimo Troisi, who shot some scenes here.