Lipari Castle is practically "fused" with the lava dome
on top of which it is built.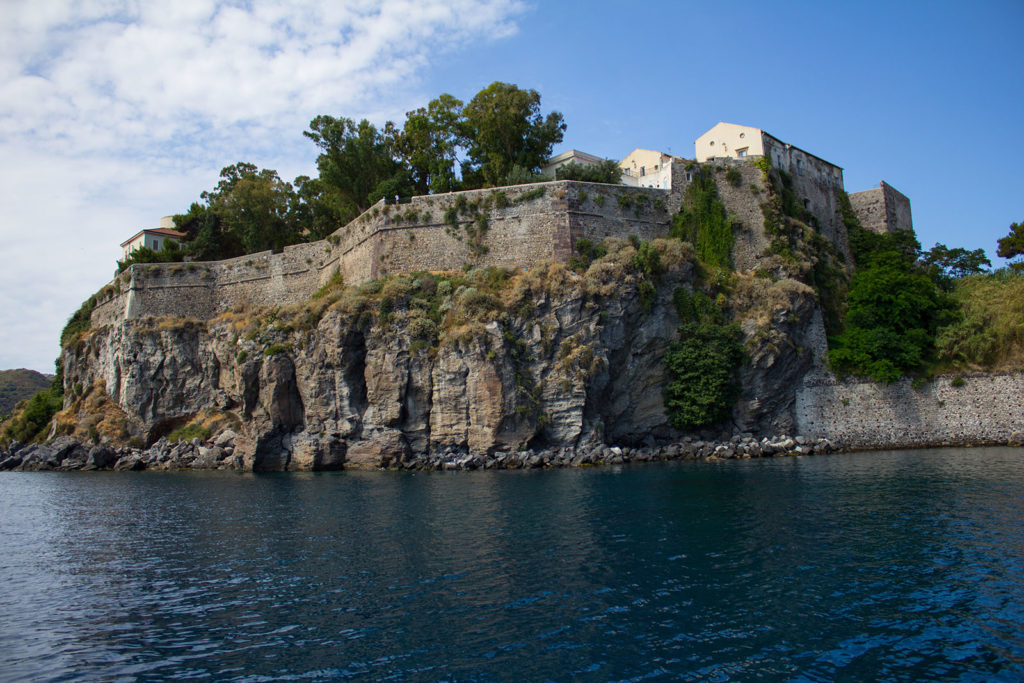 This volcanic dome was formed less than 20,000 years ago, in the middle of a large bay on the east coast of Lipari, between the two current inlets of Marina Lunga to the north and Marina Corta to the south. The fortress is surrounded by high inaccessible vertical faces that are flat on top. Thanks to its structure, it has always been a natural fortress, offering protection from enemy raids since ancient times. The archaeological excavations conducted since 1950 have brought to light a continuous sequence of the most complete archaeological finds in the Mediterranean, ranging from prehistoric times to the late Roman age.
The Castle's current appearance derives from the mighty Spanish fortifications built by Charles V in 1560. The walls, which covered the rock up to the base, were equipped at various points with artillery stations and embrasures, now closed off by walls. On the north side the Spanish walls have incorporated the Norman towers dating back to the 12th century, including a tower-door that was the ancient entrance from the hill of the Civita, now Piazza Mazzini, to the Castle. This is still the main entrance to the fortress. The entrance road to the Castle passes under a corridor with a barrel vault, where there is a slot for the iron portcullis that could be lowered to block passage.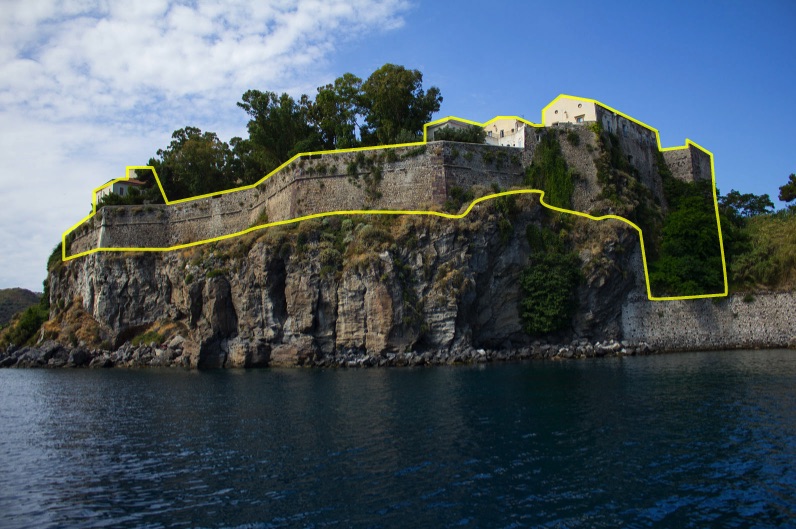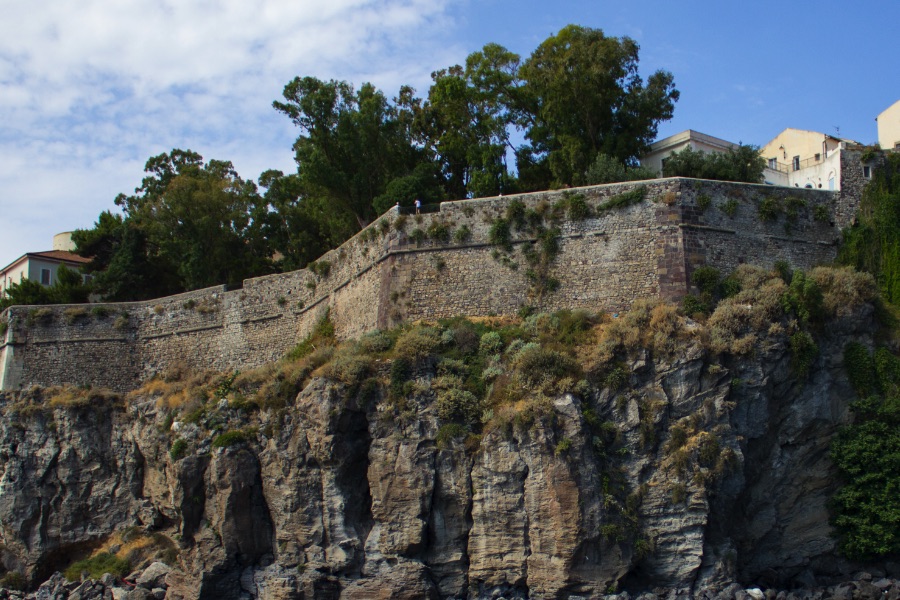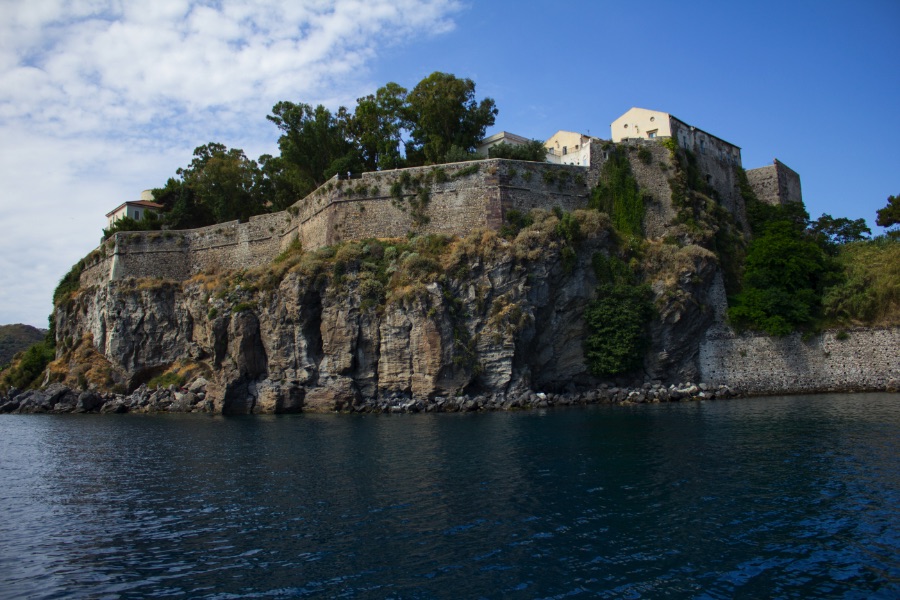 The road then continues outdoors, along the Spanish wall with embrasures, then under a ceiling built in 1800. The concourse of the fortress is finally accessed through the 15th-century Spanish door, above which is painted a coat of arms with an eagle symbol of the Bourbon family.
The Castle was the seat of the city until 1700. Though few remains of the houses are still visible, there are five churches: the church of Santa Caterina at the entrance (1680-1800), used as a kitchen during the Fascist period, the Addolorata (1500-50) and, a little further on, the Immacolata (1700-50), the Cathedral, and finally the church of Madonna delle Grazie (1600-1700), in the archaeological park area. Inside the castle walls you can also visit the interesting Archaeological Museum "Luigi Bernabò Brea".