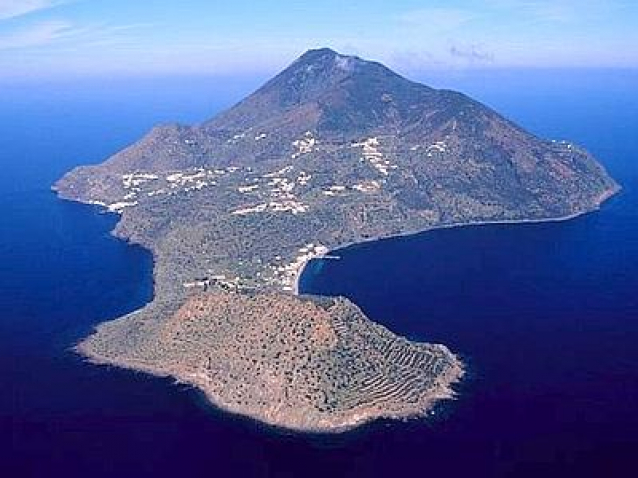 The first populations have been present in Filicudi, as well as in the other six islands, since the Upper Neolithic Age around 5000 BC.
The fairly recent excavations carried out in the locality of Capo Graziano have brought to light around twenty oval-shaped huts, some of them with a "herringbone" structure, located on a promontory on the western side of the mountain at around 100 metres above sea level. These buildings were built to better defend themselves from the frequent attacks and violent raids suffered by the island. Autochthonous pottery belonging to the Diana period was found inside the huts and on the southern shore of the port. Other proto-Mycenaean style pottery found near the village of Capo Graziano allows us to understand how the village continued to evolve until 1430 BC, when it probably ceased to exist following violent destruction. Finally, on the highest point of Capo Graziano is the ancient sacrificial altar of these ancient peoples.
Beyond the emerged part, Capo Graziano preserves thousands of years of history in its seabed, creating an underwater museum accessible only to the most experienced divers with an advanced licence. There are nine wreckages lying in the bottom of Capo Graziano due to the shallow waters here. There are several routes that allow divers and fans of culture to admire the wonders of the seabed. You can descend to a maximum depth of 45 metres, to admire wreck A from the Greek age, dating back to the 2nd century BC.
From the same point, you can see wreck G, still almost entirely covered up and dating back to the 5th century BC. Beyond the wrecks, on the seabed of Capo Graziano, you can admire numerous amphorae
, pottery and objects. Part of these archaeological finds is kept in Filicudi's Museum of Bernabò Brea, divided into five exhibition areas, located in Filicudi Porto in a characteristic Aeolian house.