The oldest church in the Castle is the Cathedral, dedicated to St. Bartholomew
, the Apostle. It is located in the centre of the Castle's concourse, and was built by the Normans
between 1100 and 1200. The current façade was built in 1861 together with the unfinished bell tower.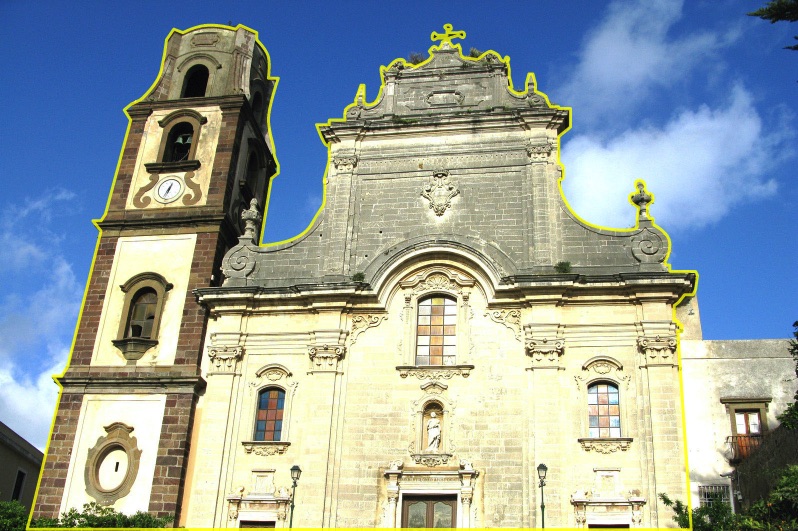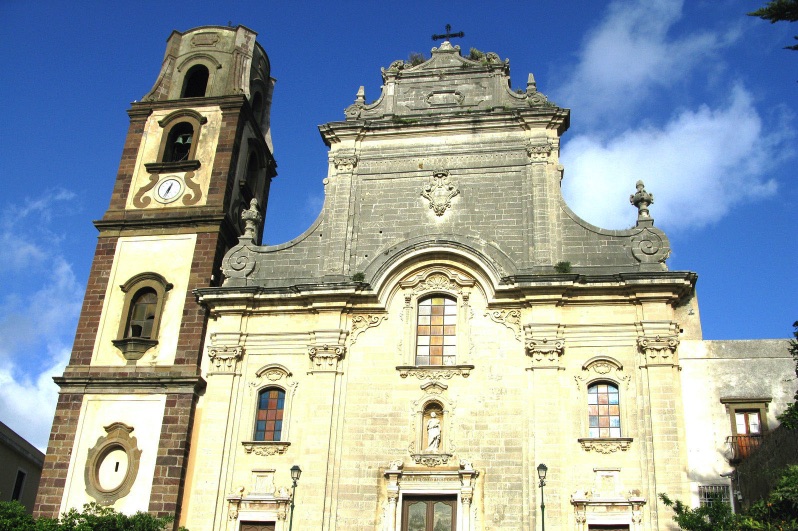 The Norman cathedral was part of the convent of the Benedictine monks, of whom Ambrose was Abbot, assigned by Count Roger to Lipari in 1083 to repopulate the island, which had remained deserted after the Arab raid in 838. Remarkable parts of this Monastery remain visible, or have been brought to light by excavations.
In the Norman construction of the Cathedral you can now visit the cloister
next to the cathedral on the south side. The reconstruction of the new cathedral between 1600 and 1700 destroyed the entire north side, but the ambulatory is preserved on the other three sides.
The ambulatory was built with stone blocks, columns and capitals recovered from the oldest houses of the Roman and medieval ages. The capitals
are decorated with figures of animals (doves, lions and fantastic animals) and plant motifs (flowers and fruits), the work of Calabrian-Sicilian craftsmen with influences from the Byzantine tradition.