One of the most famous tourist attractions of Vulcano is its thermal mud baths. These are two hot mud pools where you can benefit from their thermal properties.
It is really curious to observe the mud pools, which are grey and literally "boil", taking on a completely malleable behaviour, adjusting to the shape of whatever is immersed in them.
Contrary to popular belief, these pools are not natural. Actually, the two main pools are simply where in the 1950s investigations were undertaken by the AGIP (Agenzia Generale Italiana Petroli, Italian General Petroleum Agency) to assess whether the site could be exploited for the production of electricity using geothermal energy, i.e. the natural fact that the soil in Vulcano is warmer due to the presence of magma underground. Two shafts were then dug to a depth of around 250 metres. Once finished, gas plumes as high as 300 metres rose up from them.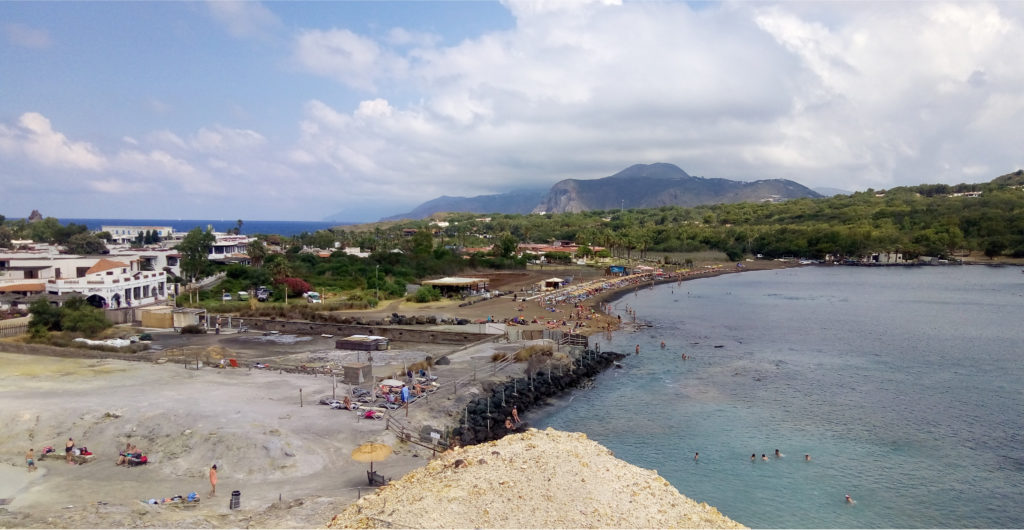 After the investigations were completed, the shafts were partially closed, but the phenomenon of the fumaroles remained strong, and together with the highly altered soil that was removed and worn away by the drilling, the mud pools as we know them today formed.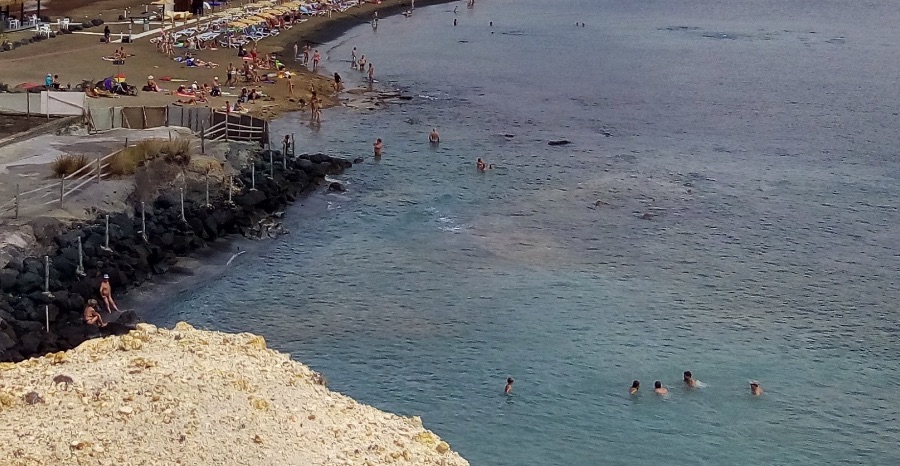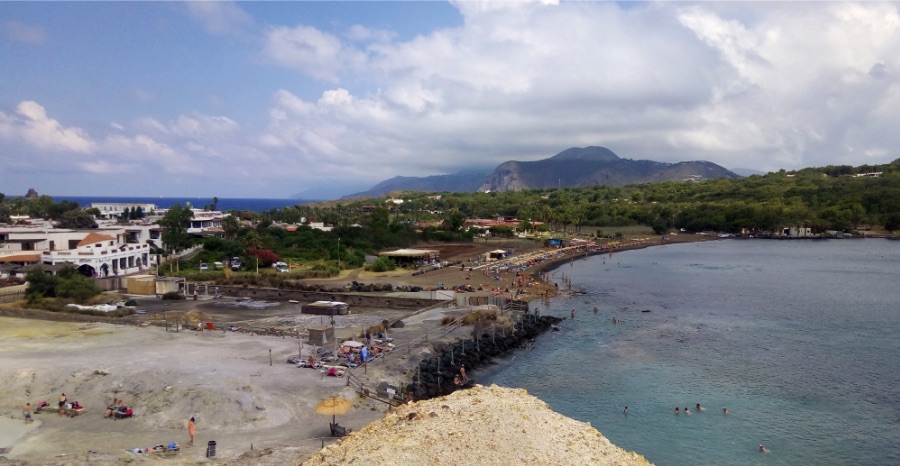 The thermal power is mainly due to the fact that this mud is between 33 and 38 °C, which induces relaxation, especially in our muscles. The gases that escape are always of volcanic nature, so breathing them in for a long time is absolutely not recommended.