The fresh fish market in Ortigia
On the eastern coast of Sicily is the historic food market of Ortygia, a charming yet nostalgic place. Like a full-fledged Arab souk, it is the classic representation of a Sicilian food market: vendors shouting in dialect inviting people to buy, frenetic gesticulating and above all, a riot of smells.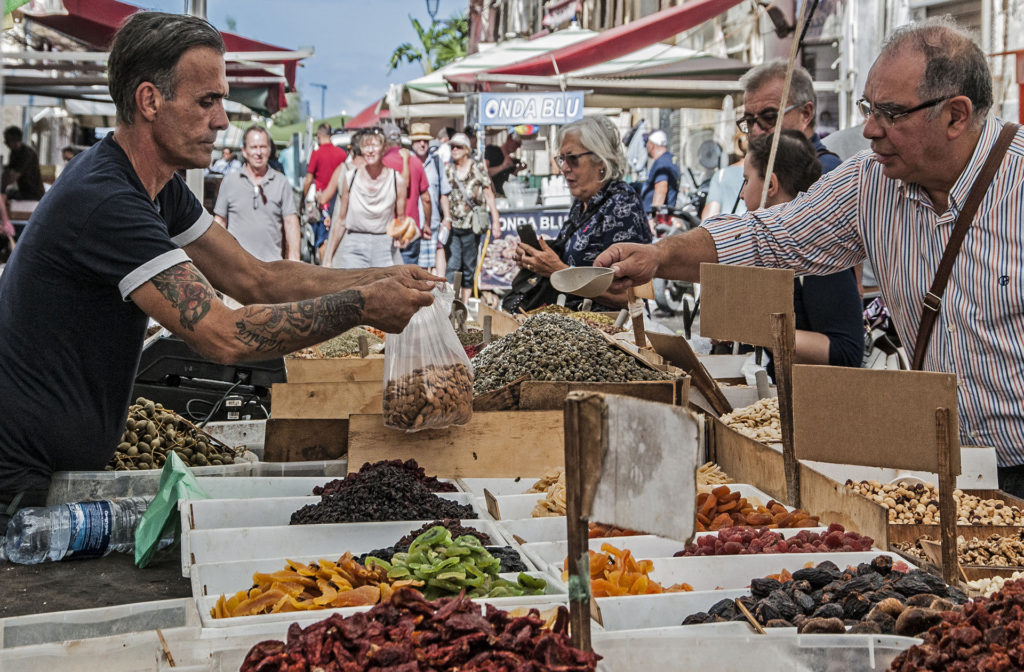 The stalls emanate all kinds of perfumes: aromatic herbs, tomatoes, blood oranges, deep purple aubergines, red hot peppers and lemons. The strongest smell is fresh fish.
The market is full of vendors of seafood, cured roe and fish of all kinds.
While they walk, visitors will likely feel observed by the rows of delicious swordfish.