Today, the church is a three-nave basilica. The main nave has a wooden roof hidden by a coffered ceiling, while the side naves are covered by stonework barrel vaults.
Along the right nave, the rhythm of the Doric columns is interrupted by a series of side chapels covered with marble and embellished with Sicilian Baroque stuccoes.
The chapel of the baptistery houses a baptismal font and some mosaics from the Norman period; the chapel of Santa Lucia
is where the statue of St. Lucia is kept; the chapel of the Sacrament features a ciborium
by Luigi Vanvitelli and a Greek krater (large vase) transformed into a baptismal font brought to the church in the sixth century AD; finally, at the end of the nave is the chapel of the Crucifix, which houses a panel (attributed to Antonello da Messina) depicting St. Zosimus
. In 1659 Giovanni Vermexio created a magnificent Baroque altar in the presbytery.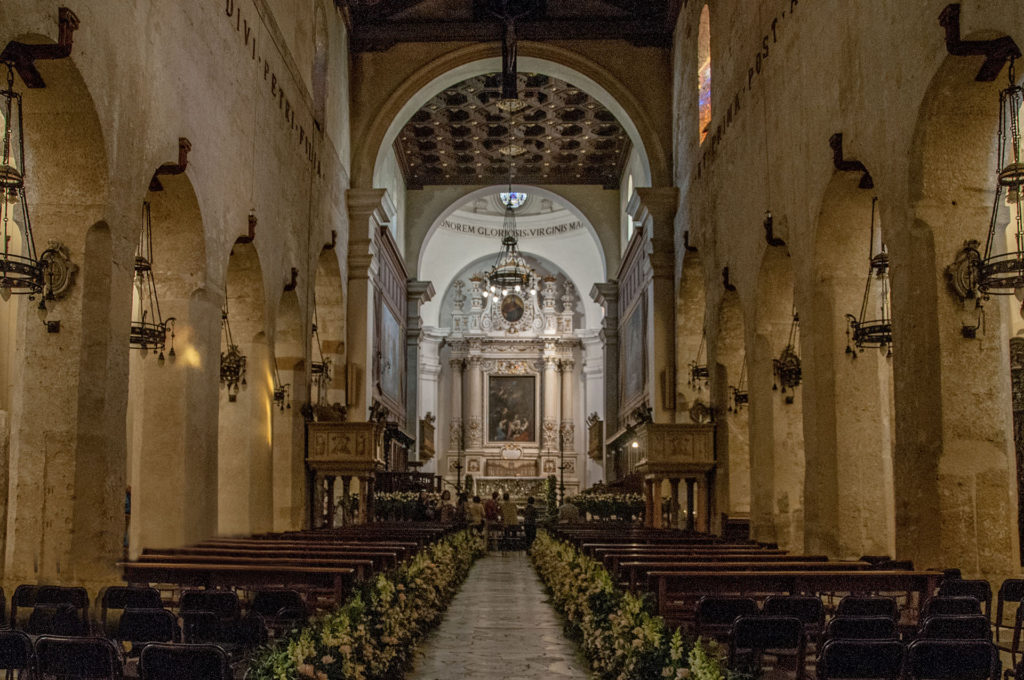 The altar table consists of a monolith from the ancient temple of Athena, while in the background a painting depicting the Nativity of Mary is the work of Agostino Scilla.
At the end of the left nave there is a Byzantine apse where La Madonna della neve by Antonello Gagini from 1512 is kept.