In the Jewish community, purification rituals played a fundamental role. For this reason, Giudecca would also have a " mikveh
": a purifying ritual bath. The mikveh of Syracuse, one of the most important in Europe, is the Casa Bianca, discovered by chance in 1989 during renovation of a building.
A staircase of 58 steps, dug and carved into the rock, leads to an underground room from the Byzantine period, where mighty rock columns support a cross vault formed by the interweaving of two ogival arches
interrupted in one section by a chimney that brought in air and light.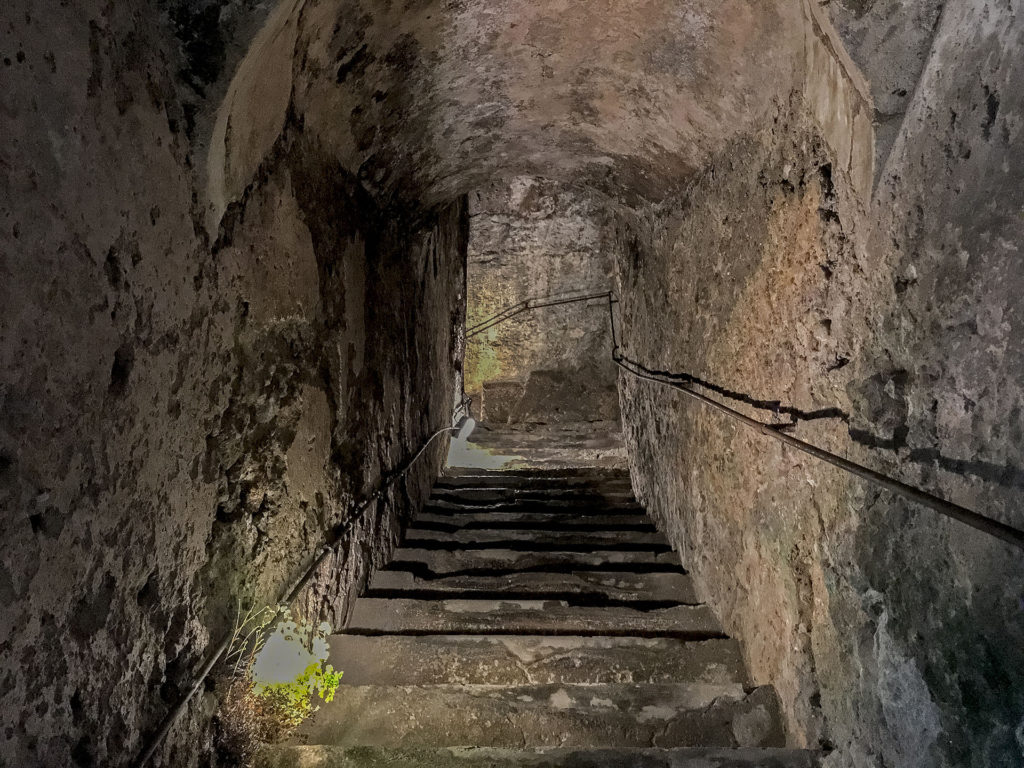 A stone-carved seat runs all around it. The bath consists of five 140-cm-deep basin, three of which are located in the central part in a clover arrangement, while the other two are located in lateral and reserved areas.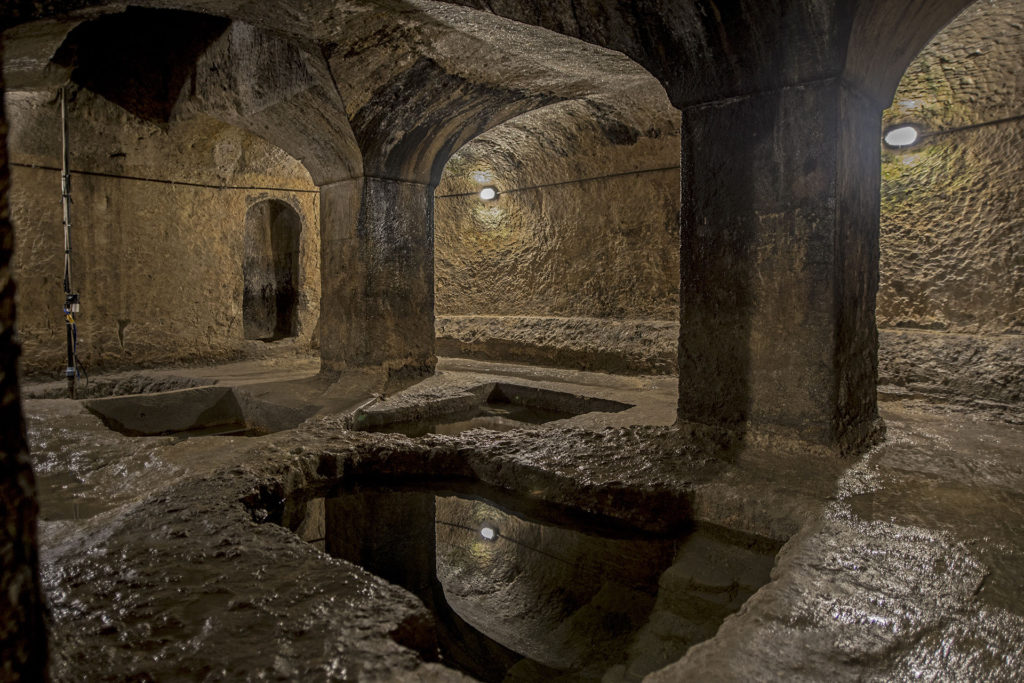 It is 18 metres deep to reach the aquifer that fills the bath. The aquifer was already known in antiquity due to the existence of two Greek wells in the area. However, the basins of the Casa Bianca hypogeum do not draw water from these wells; each of them is fed directly from the aquifer through a fissure in the rock created specifically at the bottom.
The water that fed the basin had to be pure. The room is cool and shrouded by soft and suffused light that creates an evocative atmosphere, recreating the memory of this place when it was still at the height of its activity.
According to the Scriptures, immersion in water was necessary to regain ritual purity and thus to enter the place of worship. It was also customary for women to immerse themselves totally after menstruation or childbirth, as was the case for dishes and cutlery after purchase or contamination with impure food. As proof of this, ceramic fragments were found on the bottom of the basin.