Ortygia's main square is like a sumptuous Baroque parlour and is the most important urban area of the historic centre.
In fact, it houses two fundamental buildings: the church-cathedral and the Senatorial Palace. The heart of the city offers a treasure far more precious than its elegant and refined appearance: an overlapping of cultures and civilisations that tell a timeless story. Antiquity, medieval architecture, Baroque and late Baroque structures intertwine in a union that expresses balance and homogeneity.
A reflection of countless peoples, this area has been inhabited since prehistoric times and was the most important sacred place for ancient Greek Ortygia.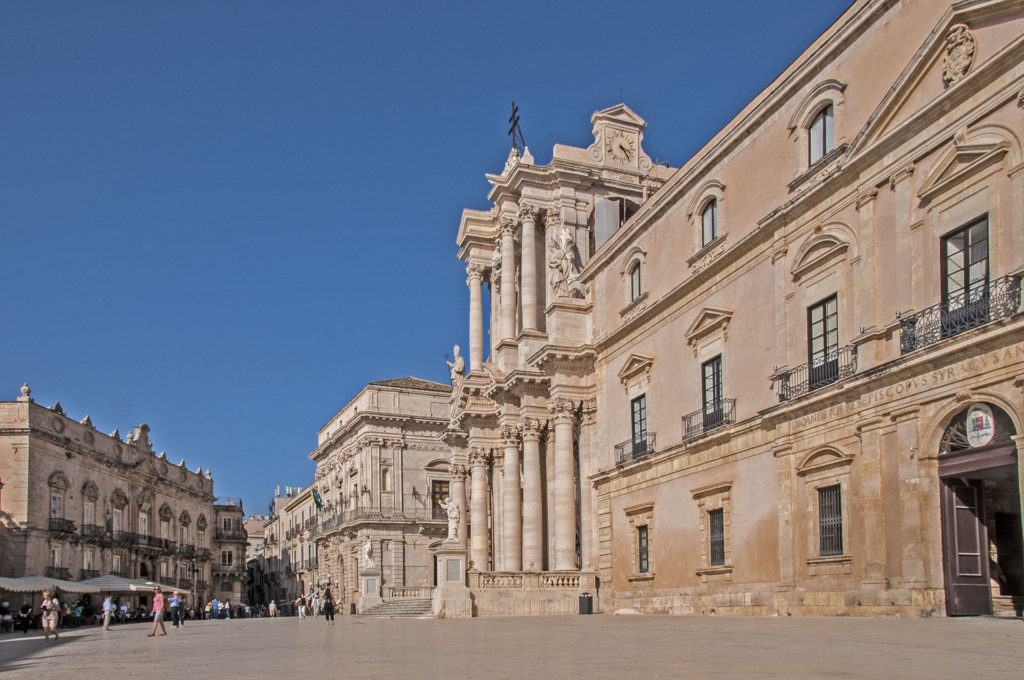 The square, quadrangular in shape, was used as a sacred place and an agora: the seat of the religious and political structures of the ancient Greek city. In the late Middle Ages, with the advent of Christianity, the ancient temple of Athena was transformed into a church-cathedral and the square, once a vast and free area, open to the sea and port, was enclosed by palaces, churches and convents that still stand today like spectacular backdrops.
The current layout of the square dates back to the period after the earthquake of 1693, when all the buildings and the façade of the Cathedral were rebuilt.
In the 18th century, Piazza del Duomo took on the aspect of a public space, where the representative buildings of civic and religious power converge alongside the residences of the city's aristocracy.