The cathedral has a rectangular shape and is divided into three areas called "naves". The central part, covered by a wooden roof, is called the main nave; while the smaller side corridors form the minor naves.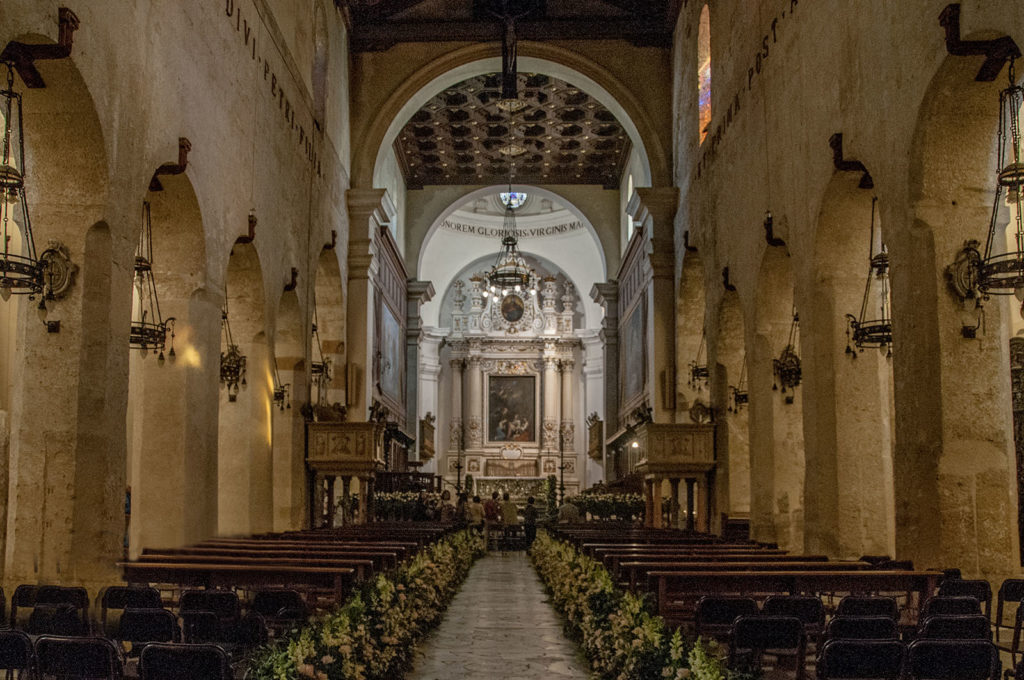 Along the left nave parts of the columns of the ancient Greek temple of Athena are still visible. The right nave is instead characterised by many chapels, small rooms decorated with precious marble and Sicilian Baroque stuccoes.
The most important is the chapel of Santa Lucia, where the silver statue of the patron saint of Syracuse, celebrated on 13th December
, is kept. At the end of the central nave, behind a Baroque altar, there is a large painting depicting the birth of the Virgin Mary.