The water element in Giudecca takes on the role of purification.
In all districts inhabited by Jews there are pools of pure water in which people immerse themselves to perform purification rites. These places are called mikveh
.
Casa Bianca was the mikveh of Syracuse, one of the most important in Europe. This mysterious space was discovered by chance in 1989 during the renovation of a building.
A staircase of 58 steps, carved into the rock, leads to an underground room: a cavern-like room with a ceiling supported by stone columns, in which there are five 140-cm-deep pools.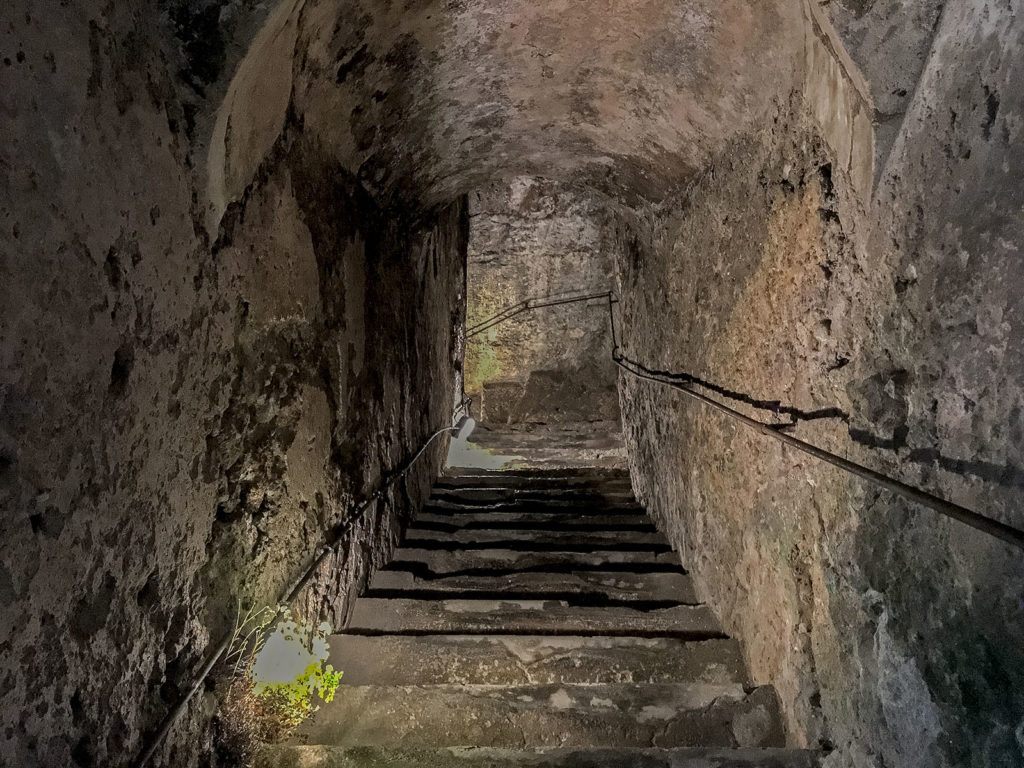 Three of these are located in the central part of the cave and are arranged in the shape of clover, while the other two are located in two side rooms.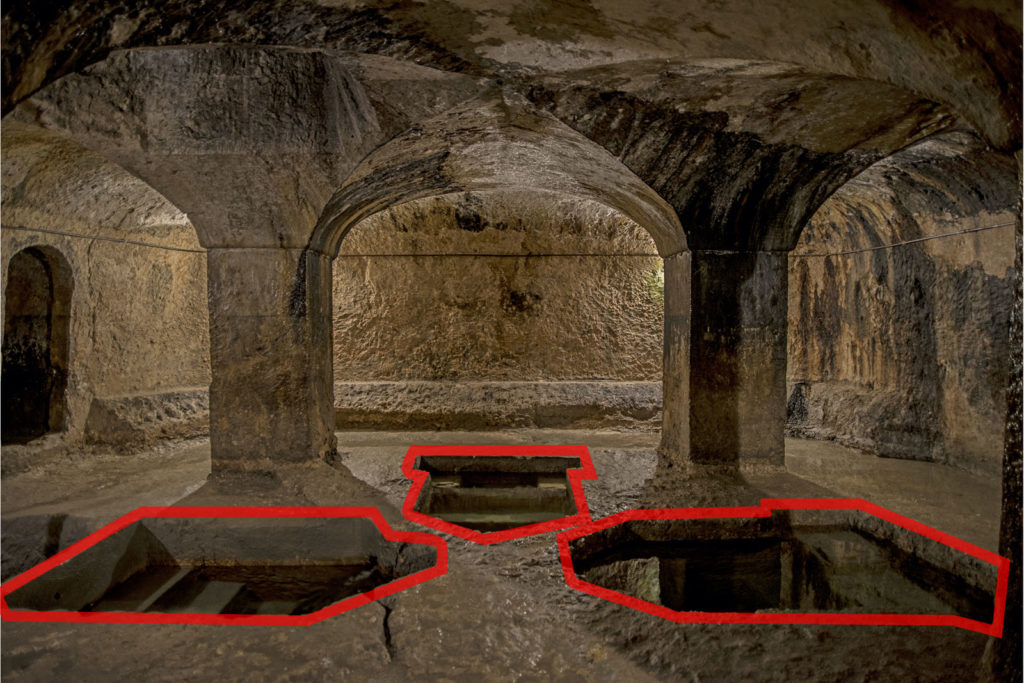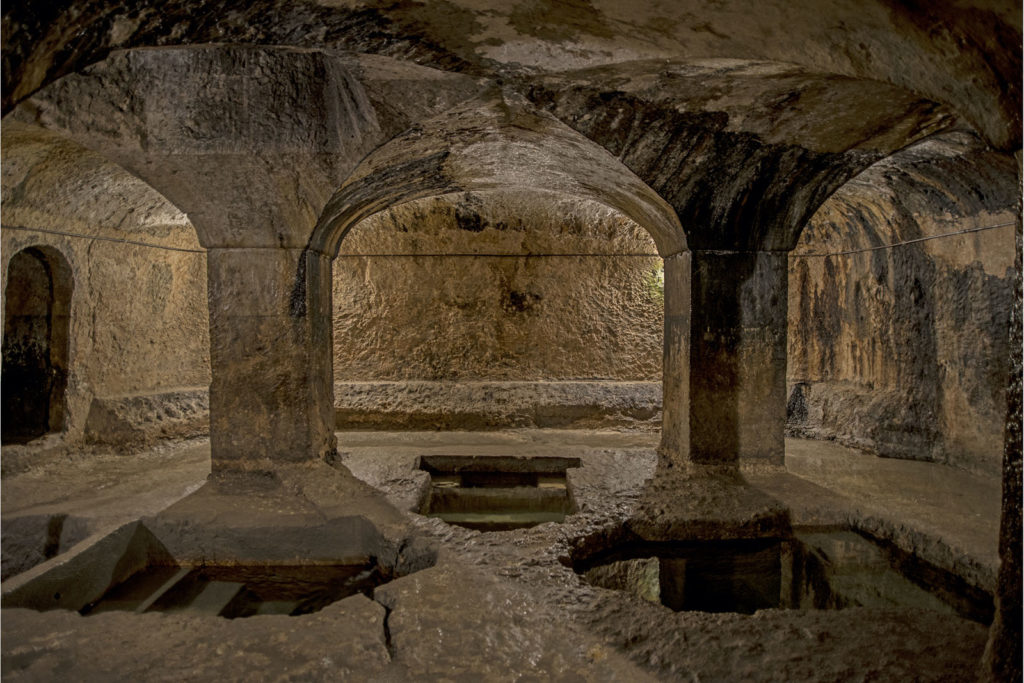 The water that fed the basins had to be pure. The room is cool and softened by soft, diffused light that creates an evocative atmosphere. According to Judaism, women had to bathe completely after giving birth. Crockery and cutlery were also purified in the water after purchase or contamination with impure food (pottery fragments were found at the bottom of the basin).