Today Syracuse is an invaluable treasure chest of memories that preserves different moments from its history, from the Siceliot
tyrants to the Spanish sovereigns who chose it as their royal residence. Its origin, however, remains linked to the worship of water: the image of the Sicilian city can be summarised in the body of a woman: Venus Anadyomene
, the goddess rising from the waters of the port. Ortygia is the name of the island that forms the oldest part of the city of Syracuse and delimits the Porto Grande.
The image of the great port of Syracuse, structured by nature in such a way that it is surrounded by the city itself, identified the image of Ortygia in the memory and representations of ancient travellers.
Over the centuries, Syracuse has been shrouded in a fascination that has fuelled the curiosity of scholars and intellectuals from all periods.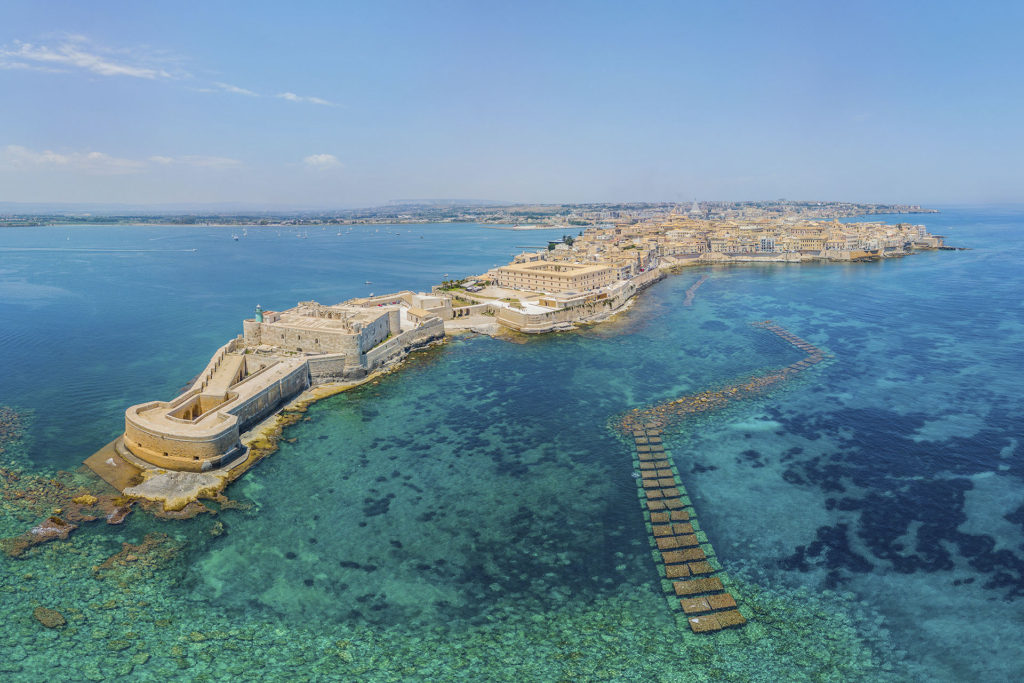 For example, Virgil
, an ancient Latin poet, named a precise place in the topography of Syracuse: Ortygia
. The name of this island, the beating heart of the city of Syracuse, is derived from the ancient Greek ortix, meaning "quail". Its story is told in the dense plot of its streets, in the search for signs of the passage and overlapping of different cultures.
Monuments, palaces and Baroque churches built over the Greek ruins populate the streets of Ortygia and mix with medieval buildings, oriental atmospheres and Jewish and Arab traces.
Even the island's urban layout allows you to observe from above what becomes evident when you walk within it: on an interweaving of Greek linear streets, successive cultures, curvilinear forms and deviations take shape that have generated a "continuum" along the thin, almost invisible, borders that separate one dominion from another.