The Cathedral of Syracuse is the main monument on the square and dates back to the Byzantine period. The uniqueness of this church lies in the fact that for its construction, the structure of the ancient Greek temple of Athena that once stood in the same place was used for its base. The temple's columns are in fact visible both outside the church, along the right façade, and inside.
Destroyed by a terrible earthquake, the façade was rebuilt in Baroque
style in the 18th century by the architect Andrea Palma. It consists of two levels.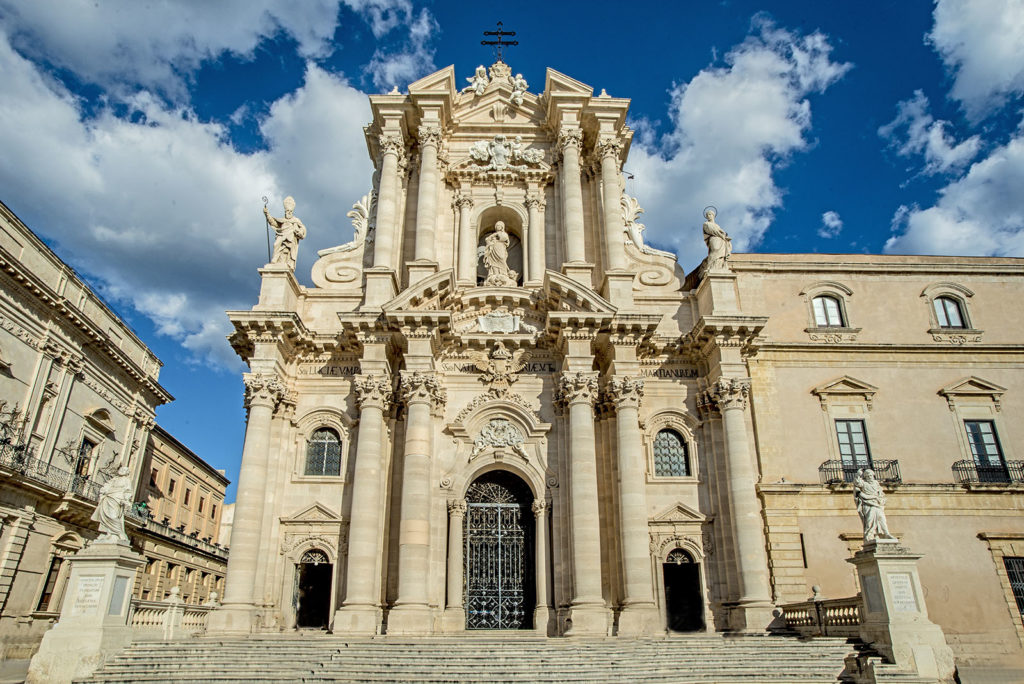 The lower level has six large columns, while the upper one is divided by four columns.
In the centre of the façade there are two coats of arms: one is the eagle, the symbol of Charles III of Bourbon, while the other is the coat of arms of the Bishop Tommaso Marini.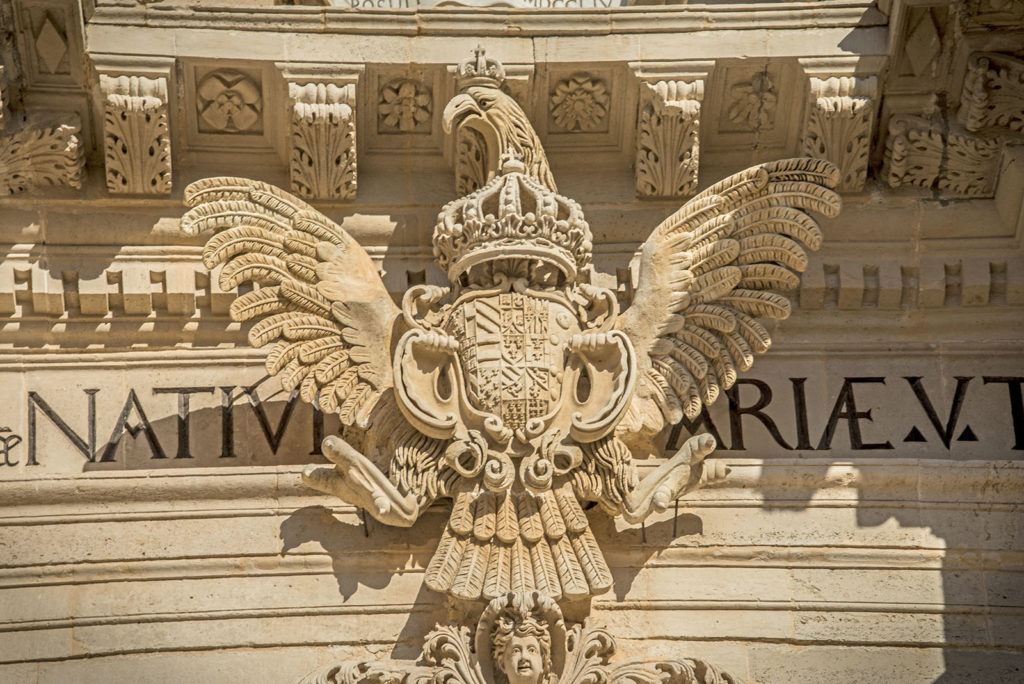 At the top, inside a niche, there is a statue of the Virgin Mary, to whom the church is dedicated. The façade stands on an elegant staircase. On either side of the stairs are two marble statues depicting the apostles Peter and Paul.