One of the unique aspects of ancient theatres and amphitheatres is their structure. Normally, part of these buildings was dug into the earth, into the rock of mountains and hills. This is their link with the earth element: a gentle slope offered by nature, transformed into the cavea of the theatre.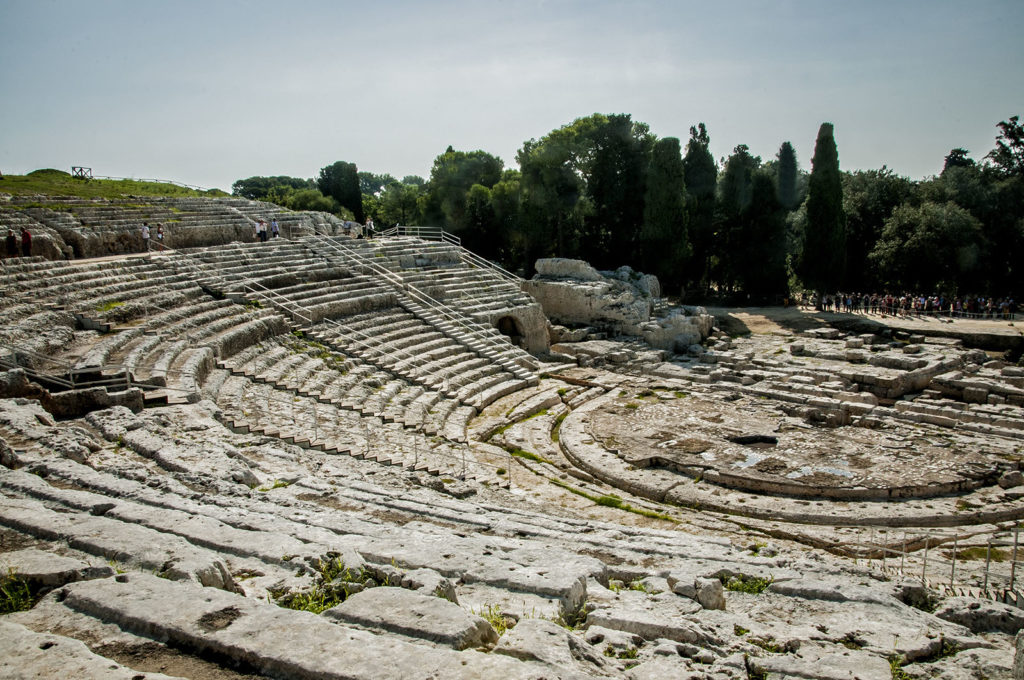 The cavea was the set of steps where spectators would sit to watch performances. In the Greek theatre of Syracuse, one of the most important in the ancient world, the càvea
is shaped like a semicircle and consists of 67 rows of steps divided into 9 segments. Each of these 9 segments is named after a deity or a member of the royal family.
In ancient times, the Greek theatre was used to host performances of various kinds, including some of the most important tragedies and comedies by Greek writers. There was a choir who danced and sang in a semicircular space called the " orchestra
". The protagonists of the performance acted on a raised platform: the stage
.
"Charon's Staircase" was built below the orchestra: this was a long hidden underground corridor connected to the stage by a ladder. This passage was used during performances to suddenly appear and disappear by people who played gods or spirits from beyond the grave, like modern special effects. The actors performed with their faces covered by a terracotta mask
.
An amphitheatre was built in Neàpolis a few centuries later in Roman times. Of the old building, today we can see the central part, the "arena", and one part of the càvea.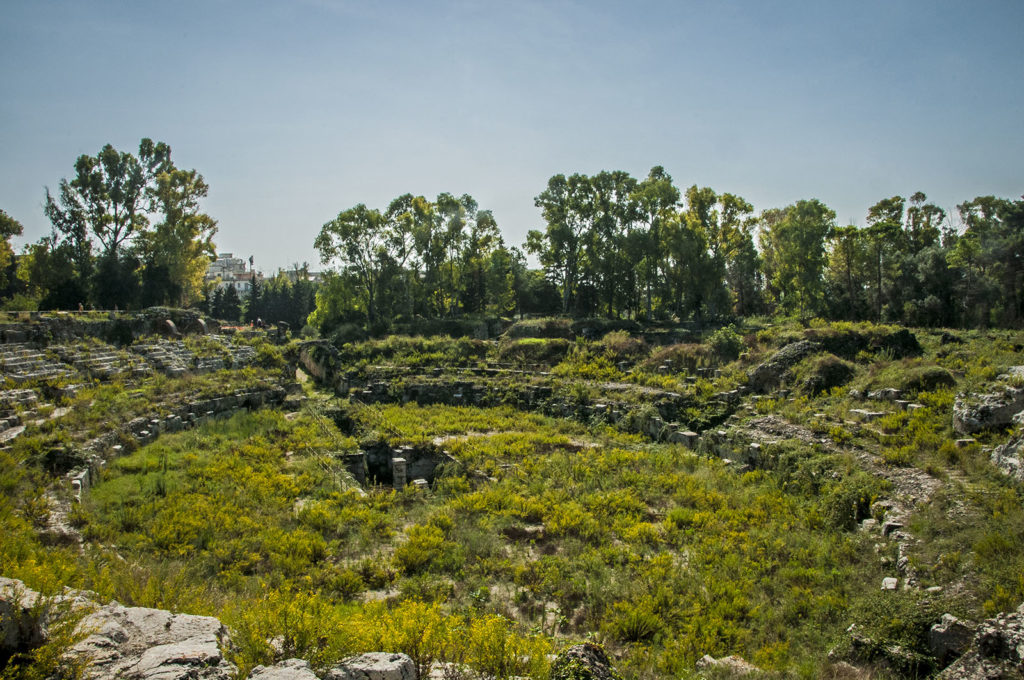 The arena was an area covered with sand where the performances were held, while the large cavea, divided into sectors, was once covered with precious marble.
In the Roman amphitheatre two types of shows took place: gladiator
fights and hunts for wild and exotic animals from the East, such as tigers, lions, panthers and leopards.