The Cathedral, in the heart of Ortygia, is emblematic of the city. It was built in the Byzantine era using the solid structure of the Greek temple of Athena.
As you can already guess from its unusual origin, the Cathedral is an architectural complex where each stone describes a different historical period. The façade of the cathedral, rebuilt in the 18th century after the earthquake, is the work of the architect Andrea Palma.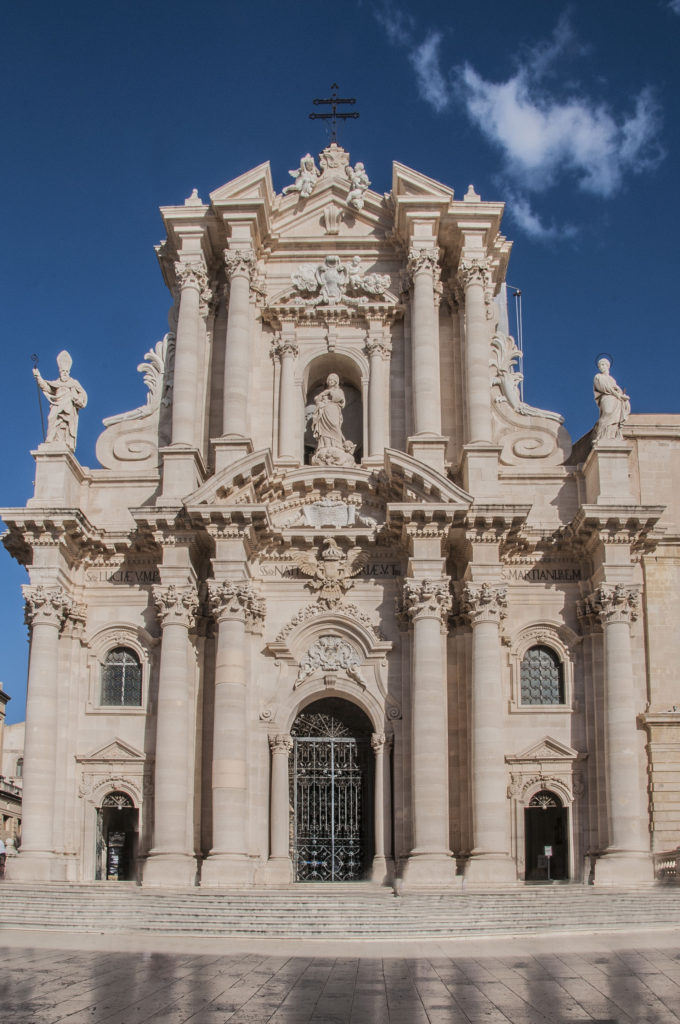 It is formed of two horizontal levels separated by a trabeation
: the lower floor is marked by six mighty columns with Corinthian capitals
; while the upper level is divided by four columns that support the tympanum
.
In the centre, the curved pediment houses the royal coat of arms with the eagle, the symbol of Charles III of Bourbon and the coat of arms of the Bishop Tommaso Marini.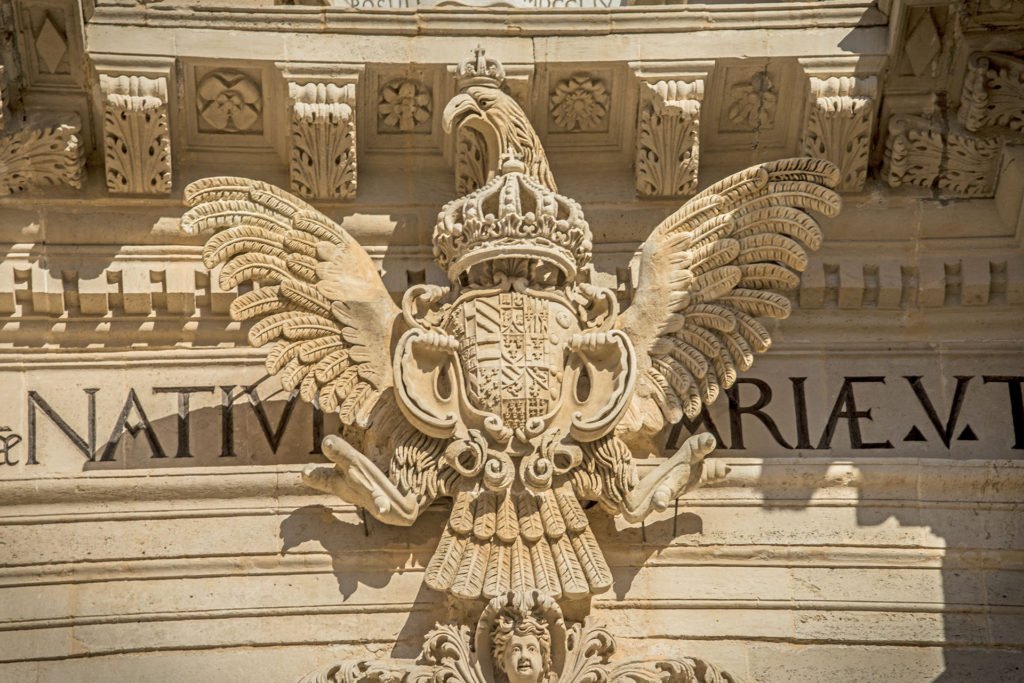 The upper level of the façade houses, inside a niche, a limestone depiction of the Virgin Mary, to whom the church is dedicated.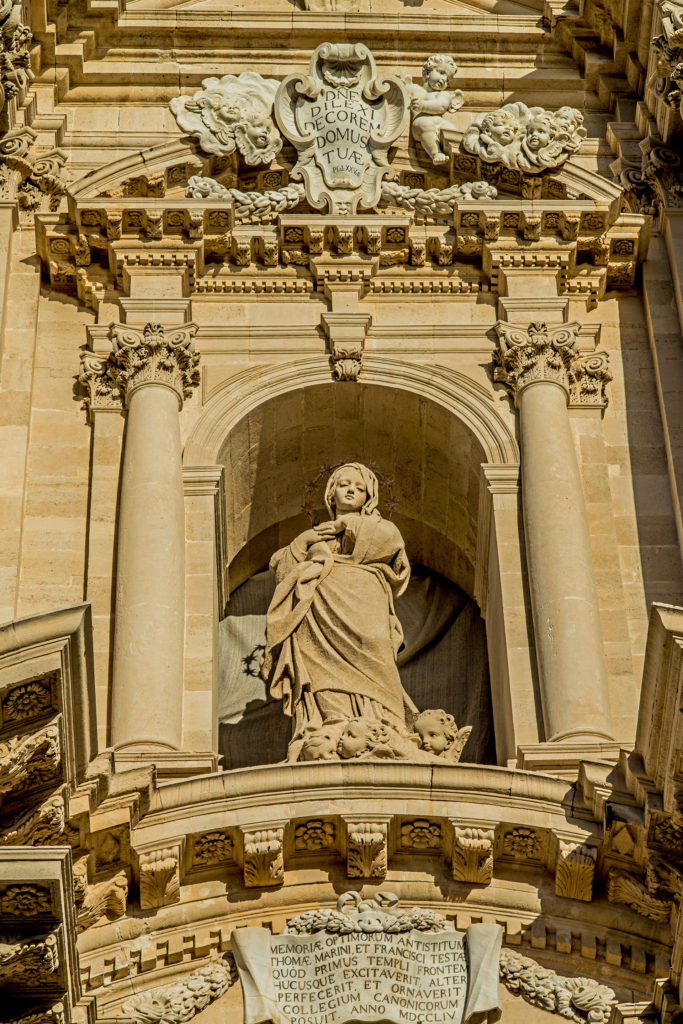 On the sides, next to the volutes with palm trees, the statues of St. Marcian, the first bishop of Syracuse and the patron saint St. Lucy by sculptor Ignazio Marabitti
, dominate the façade.
At the top of the façade, three sculpted angels
play together peacefully, pulling a flowery garland between them. The parvis of the Church is preceded by an elegant staircase, flanked by the marble statues of the apostles Peter and Paul.