Aci Castello and Aci Trezza are two small towns along the Etnean coast, located between the two larger settlements of Catania and Acireale. Their origins are mainly linked to settlements of fishermen, as shown by the literature about this area and the ever-present folklore traditions
.
The first phases of Etnean volcanic activity developed around 500,000 years ago from a system of faults
and fractures located in the current lower flank, in the area between the villages of Aci Castello and Aci Trezza.
At that time, the area where Etna now stands was partly occupied by a gulf where underwater eruptions occurred. The cliff of the Aci Castello castle is a classic example of this kind of underwater activity, in a shallow seabed almost at the surface of the water.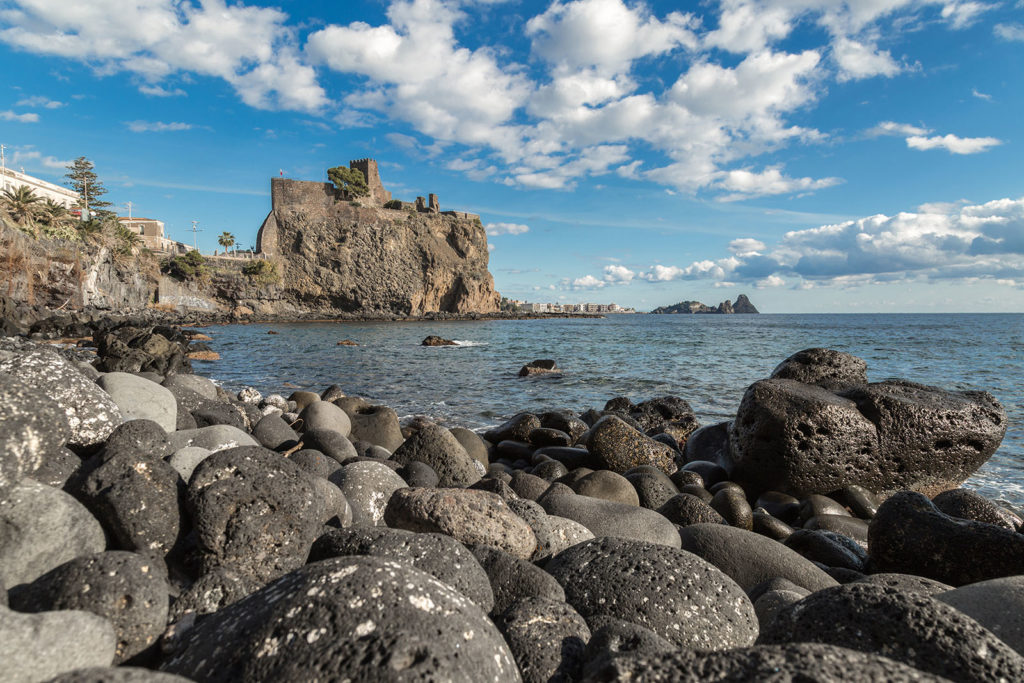 In fact, the cliff is simply a platform of " pillow lavas
", on which a deposit is superimposed due to small underwater volcanic explosions which, in volcanological terms, are called hyaloclastite breccias
. In front of the coast of Aci Trezza is one of the most fascinating places on the Etnean coastline, with the presence of Lachea island and the Stacks.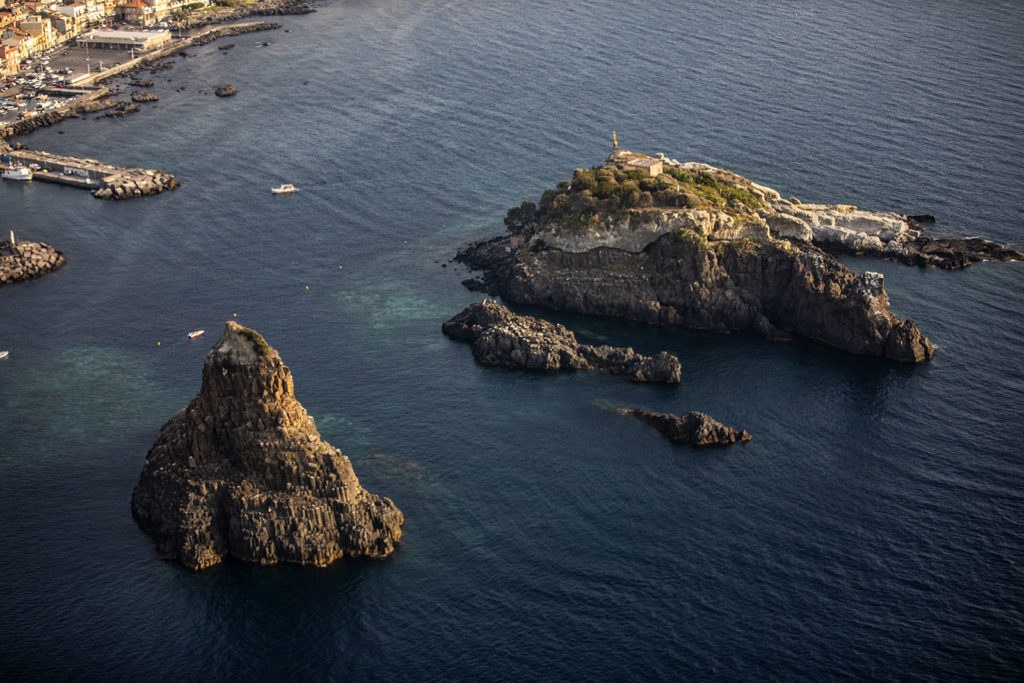 In these places it is possible to observe Etna's volcanic products alternating with clay: the latter is only deposited in the marine environment, and further demonstrates Etna's underwater activity.
This is one of Etna's most fascinating places, which shows how A' Muntagna has changed profoundly over time, from its birth to its current volcanic activity.