The Timpe are imposing escarpments up to 150 metres high, which stand in the coastal strip between Capo Mulini and the city of Acireale. They are very steep walls where, in this specific case, it is possible to observe the volcanic events of the second evolutionary phase of Mount Etna, following that of the Aci Trezza and Aci Castello stacks from 500,000 years ago.
Between 220,000 and 130,000 years ago, the eruptive activity moved further north than the area of Aci Castello, focused along the Ionian coast in line with a system of faults
called the Timpe.
During this evolutionary phase of Etna there were several fissure eruptions, located along this narrow coastal strip, but with an axis positioned in front of the present-day Timpe, so in the sea in front.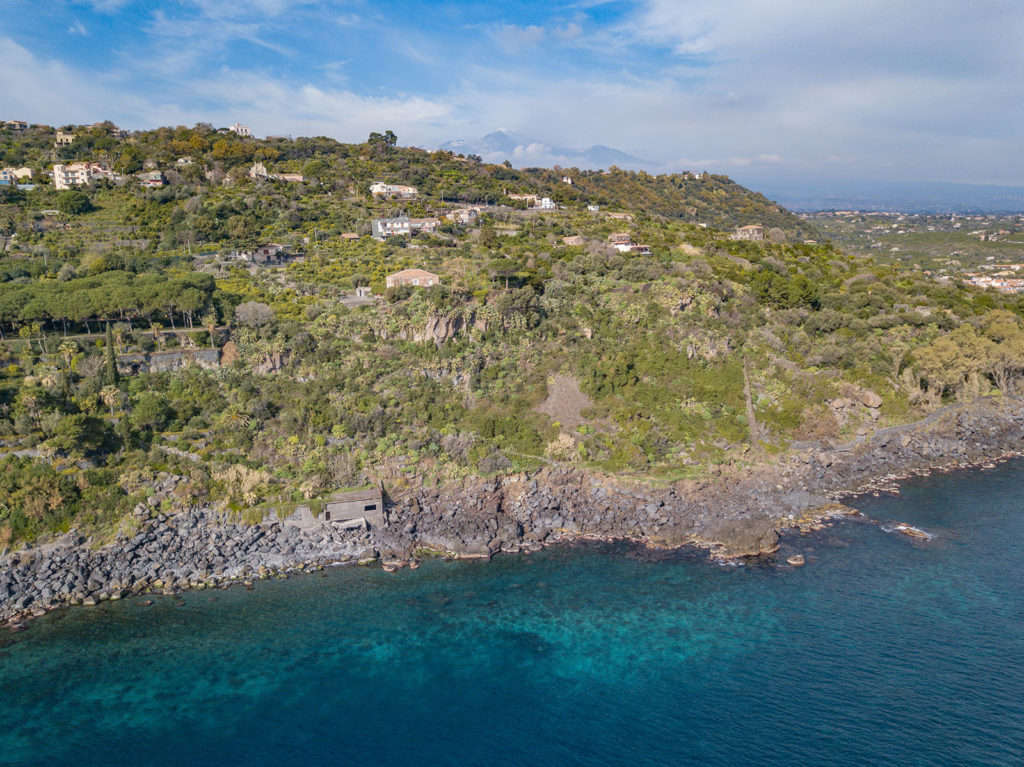 The continuous overlapping of lava flows in this area has led over time to the formation of an early shield-shaped volcanic structure. The internal structure of this shield volcano is now exposed along the fault slopes of the Timpe between Acireale and Moscarello.
In fact, the lava flows and all the other products are submerged inland, not towards the sea, proving that the eruptive mouths were located where the stretch of sea is now.