The viewpoint is situated at around 2600 metres, along the south-western flank of the Valle del Bove. It can be reached easily even by those with no experience in long trekking: the funicular from Rifugio Sapienza will take you to 600 metres from this area.
The panorama that awaits is unforgettable. In fact, the viewpoint overlooks the magnificent Valle del Bove, a vast valley 5-6 kilometres wide and long.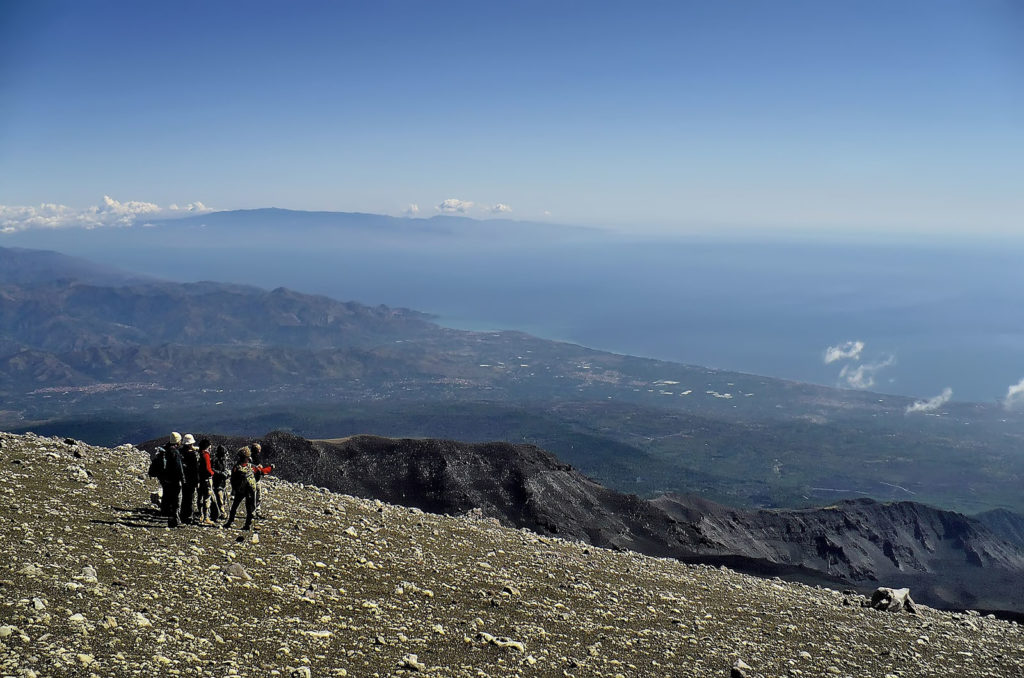 However, it is not only a "pretty sight" because of the Valle del Bove. From here you have one of the best views from a medium distance of the summit craters, and therefore of all the recent eruptions from the eruptive phase of the Mongibello Recente, which began around 15,000 years ago. The summit craters are characterised by a perennial plume of gas, making Etna one of the volcanoes that emit the most gas into the atmosphere anywhere in the world.
In the viewpoint area it is also possible to admire a very rare structure in the world of volcanology, a " pit crater
".
You will recognise it immediately. It is a very wide and circular "hole", traditionally named and mapped as "La Cisternazza". The viewpoint area appears to be dominated by a cone of ash, known as "Cratere Laghetto", formed during the 2001 eruption.