The Temple of Heracles is the oldest Akragantine temple: it was the first to be built in the Valley of the Temples. Situated on the rocky ridge of the hill south of the settlement, it stood proud and solitary towards the sky, and for this would have elicited a certain effect in the observer contemplating its grandeur. The origin of its name is based on a quotation by Cicero
who in his work "In Verrem" spoke of a temple dedicated to the hero located not far from the forum, containing a famous statue
of the demigod.
The Temple of Heracles was a Doric
temple, like all the temples in Agrigento, surrounded on each side by a row of columns: six on the short sides and fifteen on the long ones.
The temple stood on a basement
which was accessed via four steps. In the corridor between the columns and the cella (shrine), where the statue of the deity was kept, the ancient paving made of large square-shaped stones is surprisingly still visible.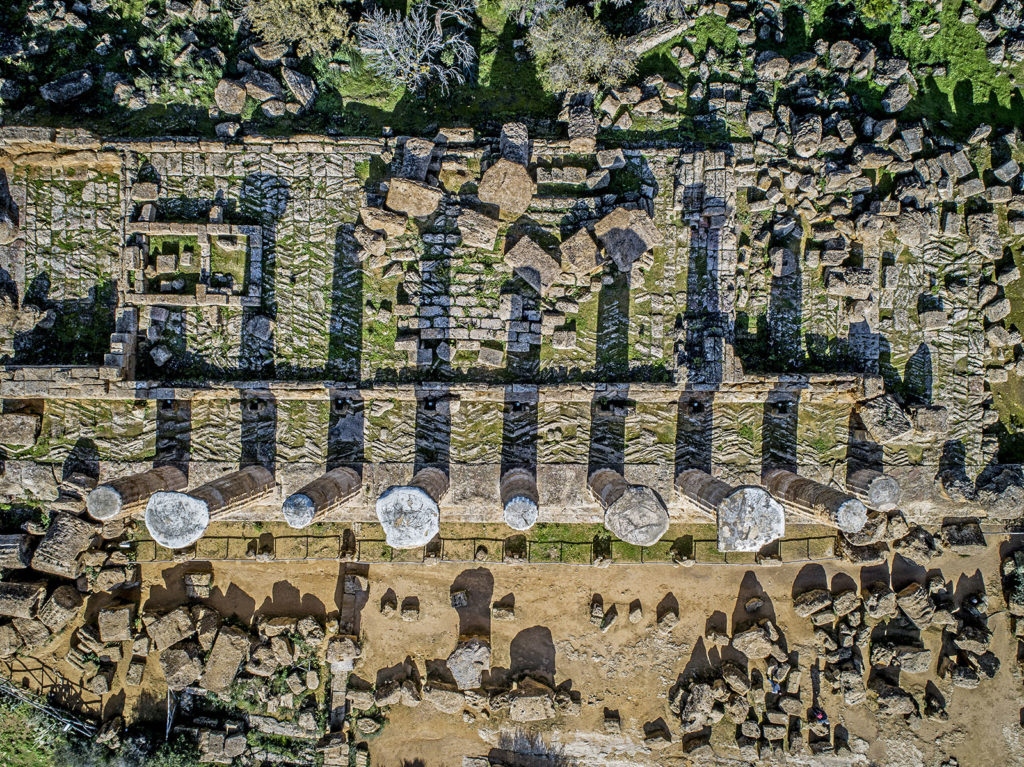 The trabeation
was richly decorated, coloured red and blue. The discovery of some decorations of the frieze inside the temple, which were smaller than those of the external frieze, led to the assumption that the structure had a trabeation also decorated inside.
The temple was probably destroyed by an earthquake. Of its original thirty-eight columns, only nine are standing today, thanks mainly to the restoration work funded back in 1922 by the English captain Alexander Hardcastle, who was responsible for the relocation of eight columns.