In the area north of the Temple of Zeus, towards the public buildings and the forum, stands the ancient gymnasium of Agrigentum.
Sport was a daily activity practised in Agrigento since the times of the Greek colonists: some sources praise the Akragantine athletes
who won magnificently in the Panhellenic games
; it is therefore unusual that the only building linked to gymnastic activities in the city is from the Augustan age (1st century BC).
The structure included a 200-metre-long open-air running track and a large portico for indoor gymnastic exercises, aligned with a road running from north to south.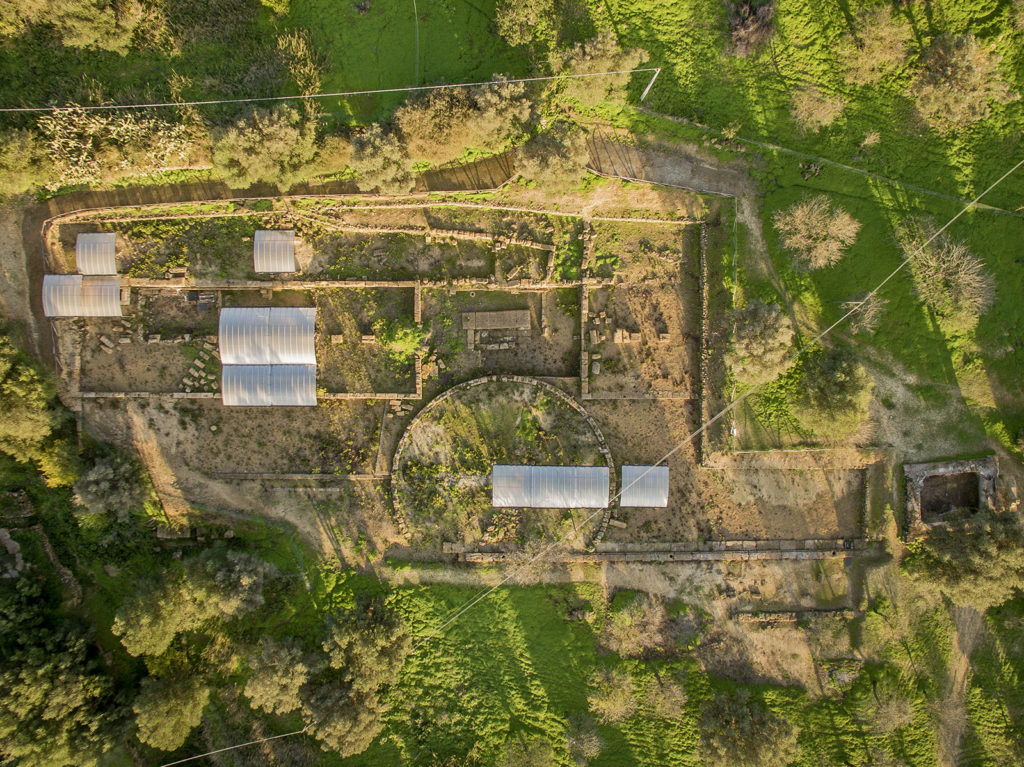 The frieze of the portico, in Doric style, was richly decorated with metopes and triglyphs, and was surmounted by a single-sloping roof.
Further north, excavations have uncovered the remains of a large pool. At the end of the outdoor track there were also seats for spectators, probably magistrates or prominent figures of the city: two rows were found, divided into two sectors by armrests, composed of 16 pieces of local limestone.
Today they are located in the cloister at the entrance to the Regional Archaeological Museum "Pietro Griffo", where we can still see some Greek inscriptions
engraved on the backrest.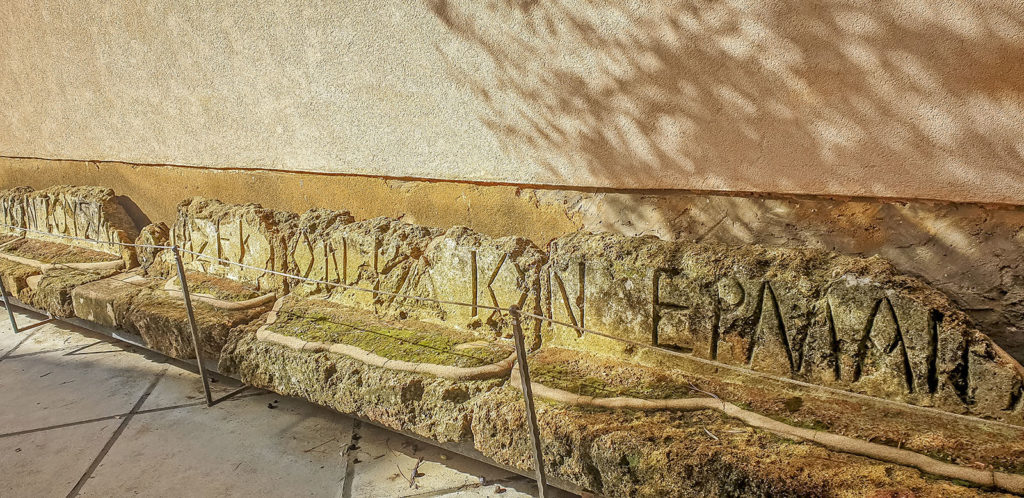 Finally, an exedra and a monumental altar are a fundamental testimony of the rites that were performed in preparation for the athletes, probably in honour of Heracles and Hermes.