Unfortunately, there is little evidence of the cults professed in the city of Agrigentum.
According to Cicero, Demeter and Persephone were the most venerated goddesses in Sicily: it is therefore very probable that the cult of Ceres and Proserpina, their Latin names, continued even in the late Roman age, though there is no archaeological evidence of continued use of the great sanctuary
dedicated to the Chthonic Deities built in the classical age.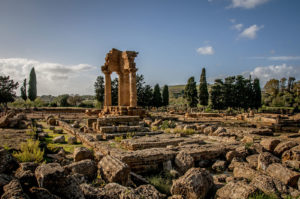 The importance of this cult could be reinforced by the fact that the Eleusinian Mysteries
, mysterious cults dedicated to the two goddesses, spread to Rome and found a large number of followers until the middle imperial age, especially in the cities of Magna Graecia.
Inside a domus of the Hellenistic-Roman quarter, in fact, a small arula
dating back to the imperial age and dedicated to Demeter was found.
From the accounts left by Cicero, we can deduce that there was a temple dedicated to Hercules in Agrigentum, not far from the forum, where a beautiful statue of the God was kept, worn away in some areas because of kisses from worshippers.
We are unsure if the temple of which Cicero speaks was the same one that is identified with this name in the Archaeological Park of the Valley of the Temples.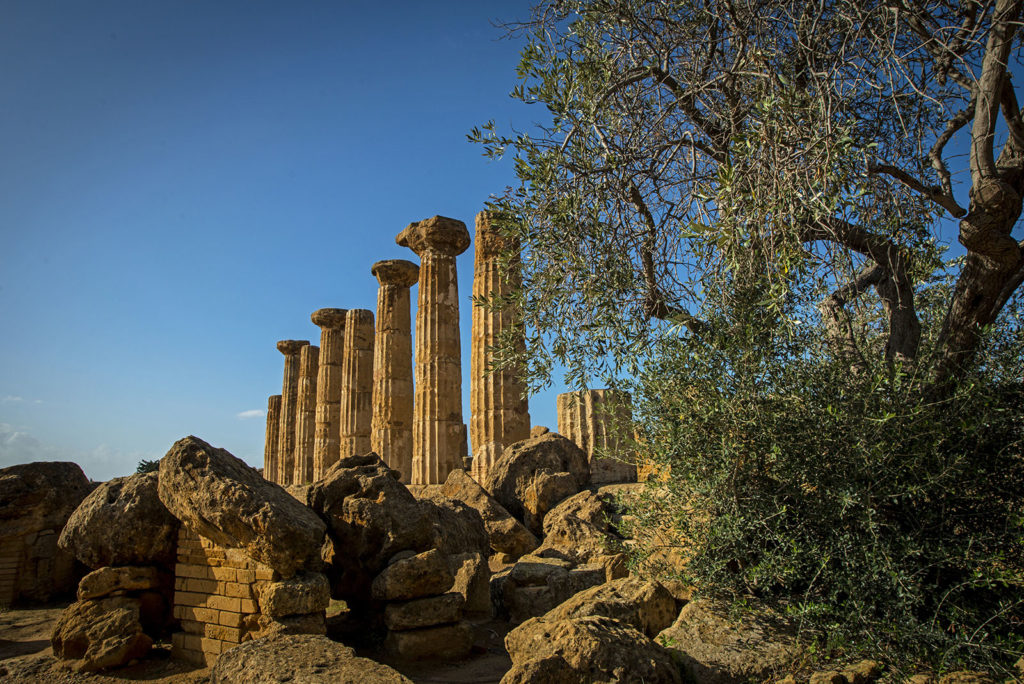 In any case, it is from the temple of Hercules that a statue of Asclepius
dating from the Augustan age comes, which testifies to the use of the place in Roman times.