At the Regional Archaeological Museum "Pietro Griffo" in Agrigento, in the room dedicated to the Temple of Olympian Zeus you can admire a telamon in its original vertical position.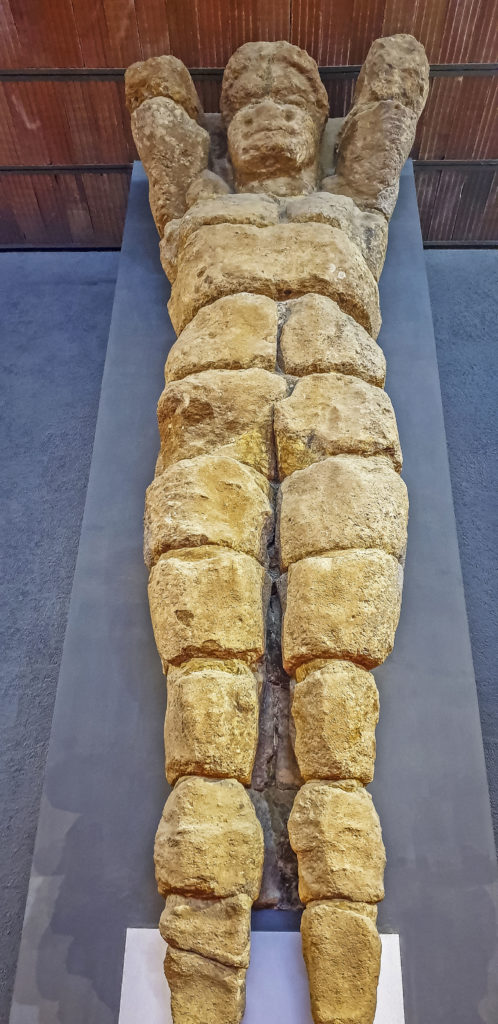 It was reconstructed from fragments found around the temple.
At its sides, six other reconstruction hypotheses are shown through reduced-scale models, while in one area of the museum you can see three original heads from these majestic male sculptures used as structural or decorative supports.
The telamon that you can see lying down in the Archaeological Park is actually a cast of the original.