The chapel of Santa Lucia inside the Cathedral is a majestic sacred space dominated by red and gold and the silvery light radiating from the statue of the patron saint of Syracuse.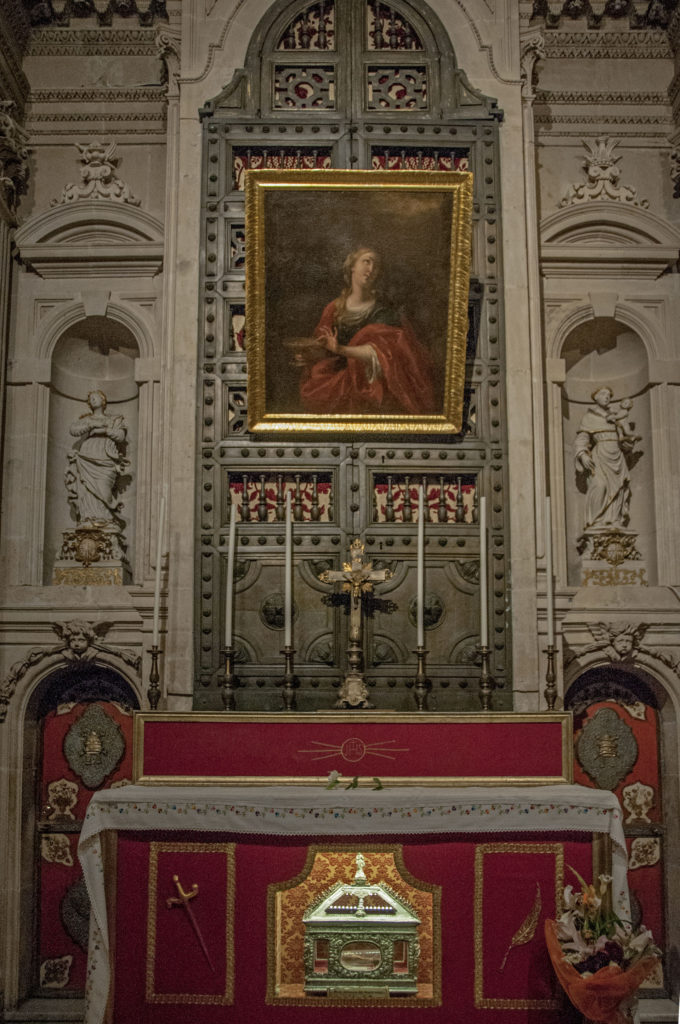 The central focus of this place is the niche that houses the precious simulacrum of St. Lucy.
The figure is wrapped in a soft silver mantle and placed on a box decorated with bas-reliefs depicting scenes from the Saint's life.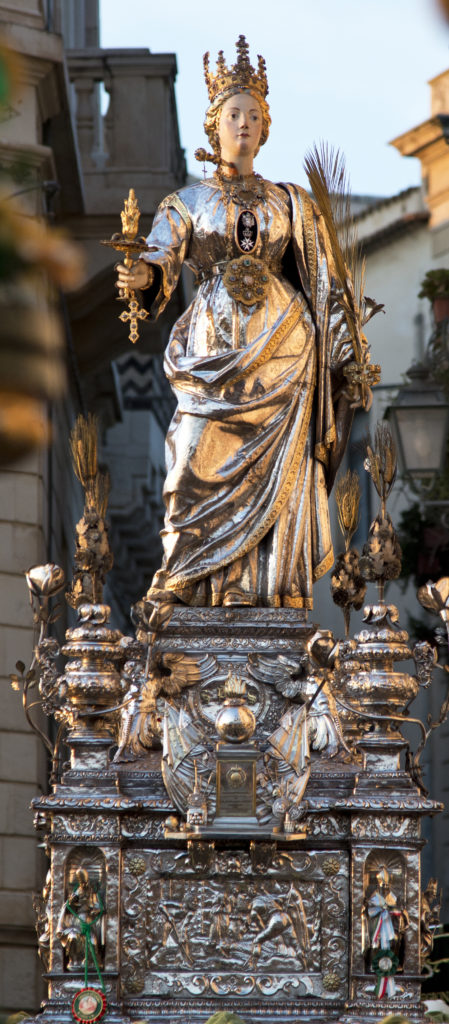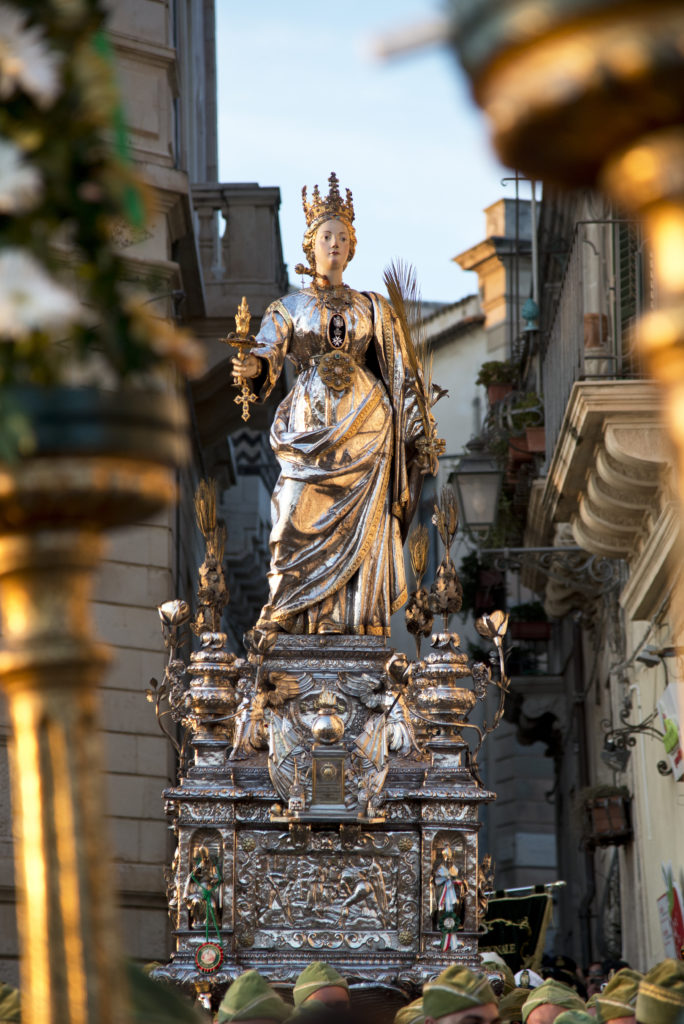 With her right arm outstretched, Lucy holds a plate on which her gaze rests, a symbol of sight and light.
Her left hand holds a palm and a lily, allegories of faith and martyrdom.
On her throat, a jewelled dagger in gold leaf recalls the Saint's martyrdom, who was beheaded.