The archaeologist Paolo Orsi said that the construction period of this complex dated back to around 878, the year when Syracuse was taken over by the Islamic peoples.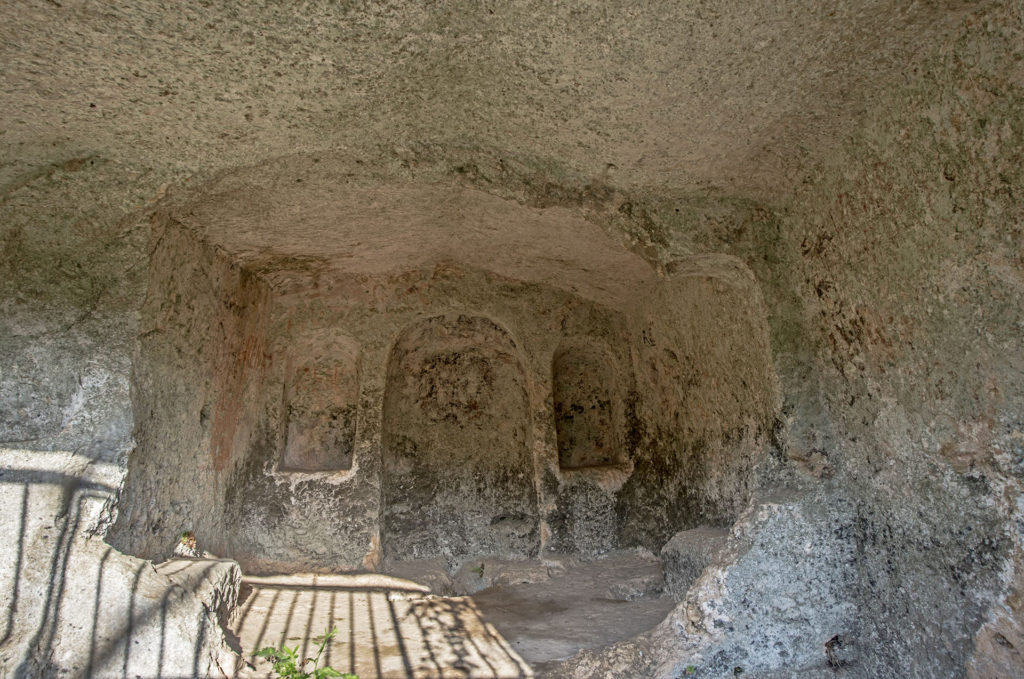 The church is divided into four rooms: the presbytery, a liturgical and architectural term, located in the central part of the church reserved for presbyters (officiating priests), where the main altar is located; the area reserved for worshippers; the sacristy; and an adjoining room that Orsi identified as the priest's home.
Today the only distinguishable painted figures can be found on the wall section above the apse and the two niches.
Here, in the central part, there is a yellow nimbus (halo) with white highlights and, laterally above the left niche, a wing in shades of red and orange, a yellow nimbus and the slight contours of an angel's face.
Lastly, in the apse there are the blurred contours of Christ Pantocrator.