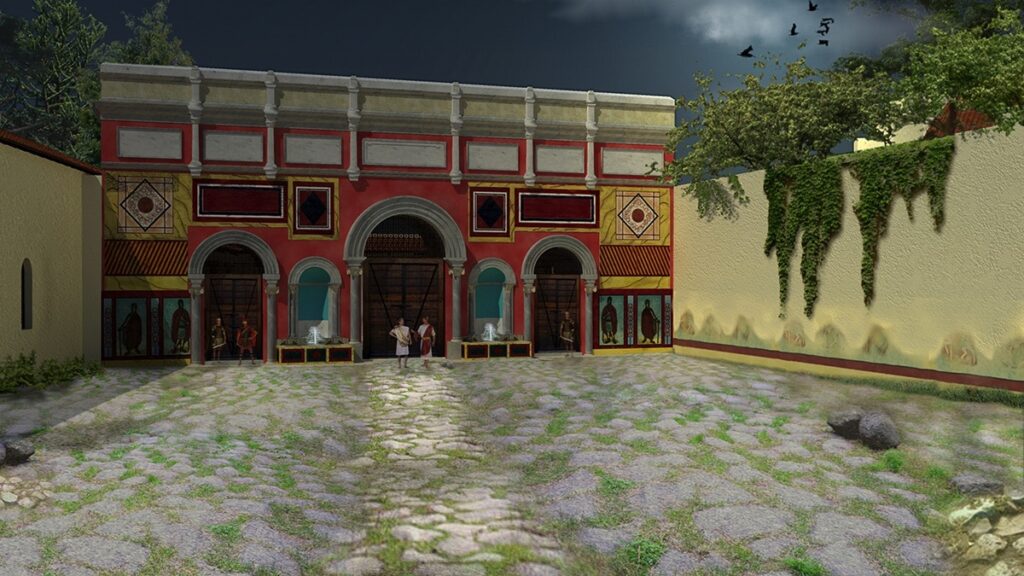 The unique structure of the portal of the late antiquity residence, which is reminiscent of the Roman triumphal arches, was characterised by three passages covered with semicircular vaults. It is unrivalled by other private Roman villas of the same period consisting of a single entrance.
One example, similar to the Villa del Casale and dating back to the 5th century AD, is the three-arched, large entrance to the Palace of Giants in Athens.
The monumental entrance would have been enriched by niches, fountains and Ionic order columns that took on a grand decorative function.